Right now there is a lot going on in the world. Every day it seems as though we see some awful event unfold in the news or in our own cities. Not to mention with the Presidential election heating up there are people constantly shoving their opinions down our throats. It seems as though everyone takes their opinion to Facebook or Twitter in hopes that what they think is going to change our minds. I am no different or better. When there is something I truly believe in or something that really bothers me speaking up is something I just have to do.
That's OK. Speaking up is good! Having a bold opinion is important. LISTERINE launched their bring out the bold campaign this year and it's all about being bold in life. Bold opinions are one way! We live in a time where it seems as though there are two kinds of people. People who speak up and people who say nothing. I am never going to be someone who says nothing. There are a lot of people in my life close to me with very different political opinions than I have. That's wonderful. I personally think that it's fantastic when we have different opinions. It's what makes our country great. What doesn't make it great is when people use those opinions in a mean spirited way.
Listen, you aren't going to change anyone's mind. People most likely already know who they are going to vote for and what sides of what issues they fall. BUT, I think sharing your opinions constructively and in a kind well meaning way is wonderful. Just remember that next time you jump on Facebook and either incite an argument or let someone incite you into an argument. It's just not worth it. It doesn't change anyone's opinions and it probably just makes you more upset. Trust me, I have fallen into this more times than I am proud of.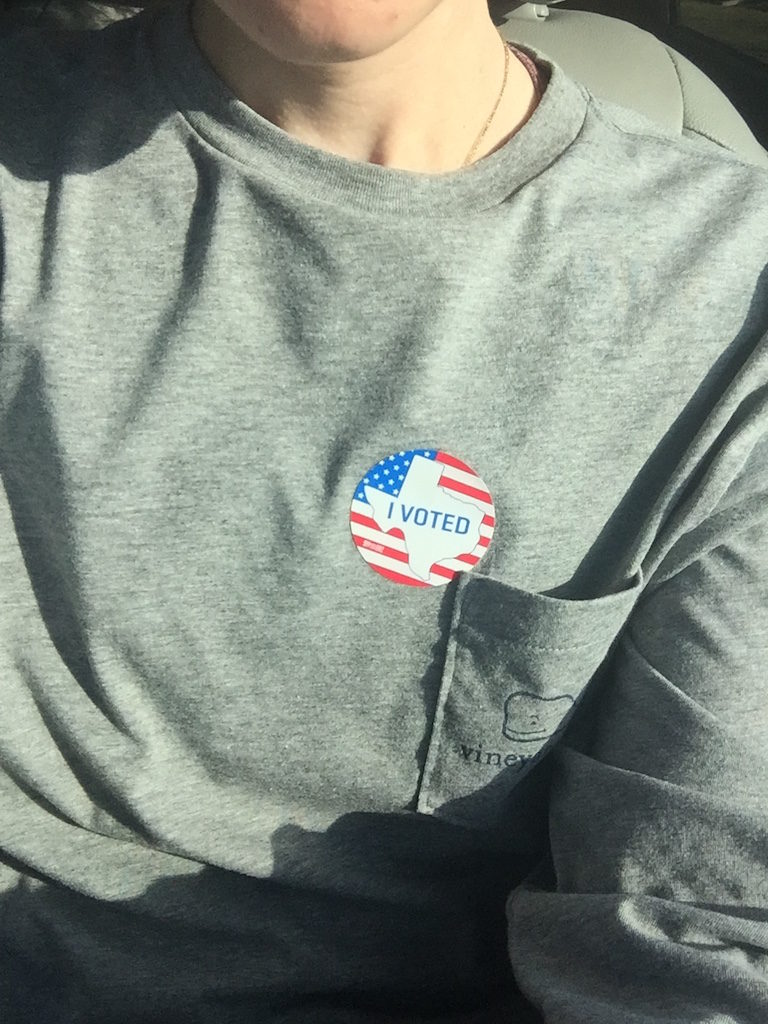 (The day I voted in the Texas primary 2016) 
We all think we are right, but take a moment to remember that as passionate as you or I am about something, someone else may be passionate on the opposing side. Maybe if we all just took a step back before we reacted, less people would want to close down their Facebook accounts until December.
Just some rambling thoughts for a Monday!  I would love to know your thoughts on the matter.
I'm partnering with #LISTERINE as part of a LISTERINE® sponsored series for Socialstars™