Happy Saturday! What are you guys up to today? How is it already over halfway through August? Can I bring all the pumpkins out yet? Kidding sorta! Time to share another round of weekend reading!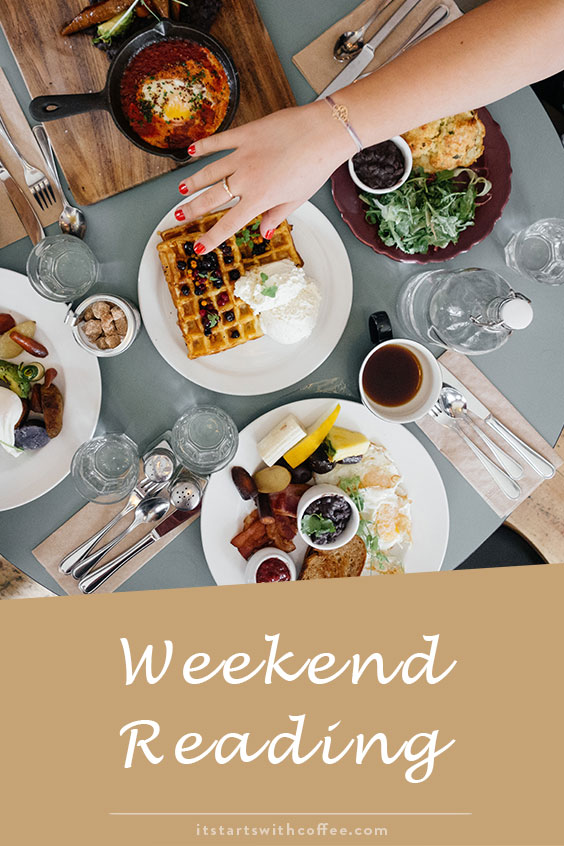 What We've Been Up To: I was BUSY this week. Liam had his 18 month check up (healthy as can be!) Then Wednesday he got a stomach bug that quickly made it's way through our house. Bleh. I was in Ohio for work Tuesday-Thursday and yesterday we had orientation at Liam's school. Phew. I am tired. Today is the back to school get together I planned. I am the room mom for Liam's class, aka I plan the parties! Other than that I am hoping to catch up on sleep (ha) and relax a bit this weekend before Liam starts school Monday! Possibly go see a movie with some friends. I guess we will see what our new normal is like.
Favorite Articles/Posts This Week:
Really cool lunchbox hacks
6 great at home workouts
Beauty products everyone should own
Super interesting about healthy eating
Awesome time management tips
I love Grace's affordable skincare picks
Summer beach reads
On My Wishlist:
These stunning earrings
Pretty fall dress
The best jeans
Shoes I absolutely do not need
Posts You May Have Missed:
3 Tips To Contain Toddler Messes
The Best Things To Do Before Bed
What are you up to this weekend?