This is a sponsored post written by me on behalf of Green Works. All opinions are 100% mine.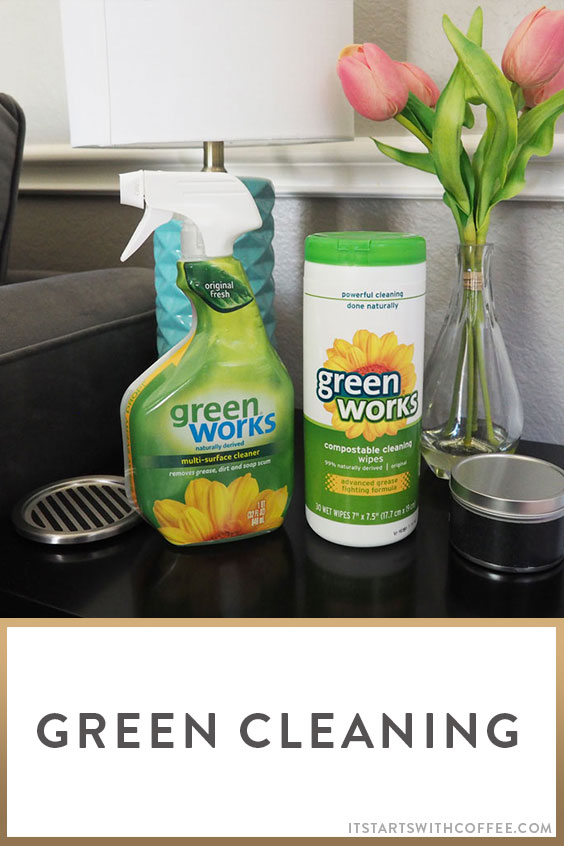 Having a baby makes you really reconsider all sorts of things you never thought about before. For example, the products around your house. Before we had Liam I never thought about what cleaning products to use. I had been using the same thing for years. Well recently we switched to using Clorox Green Works. I found these at Target in the cleaning section! I mean we all know how much I'm at Target!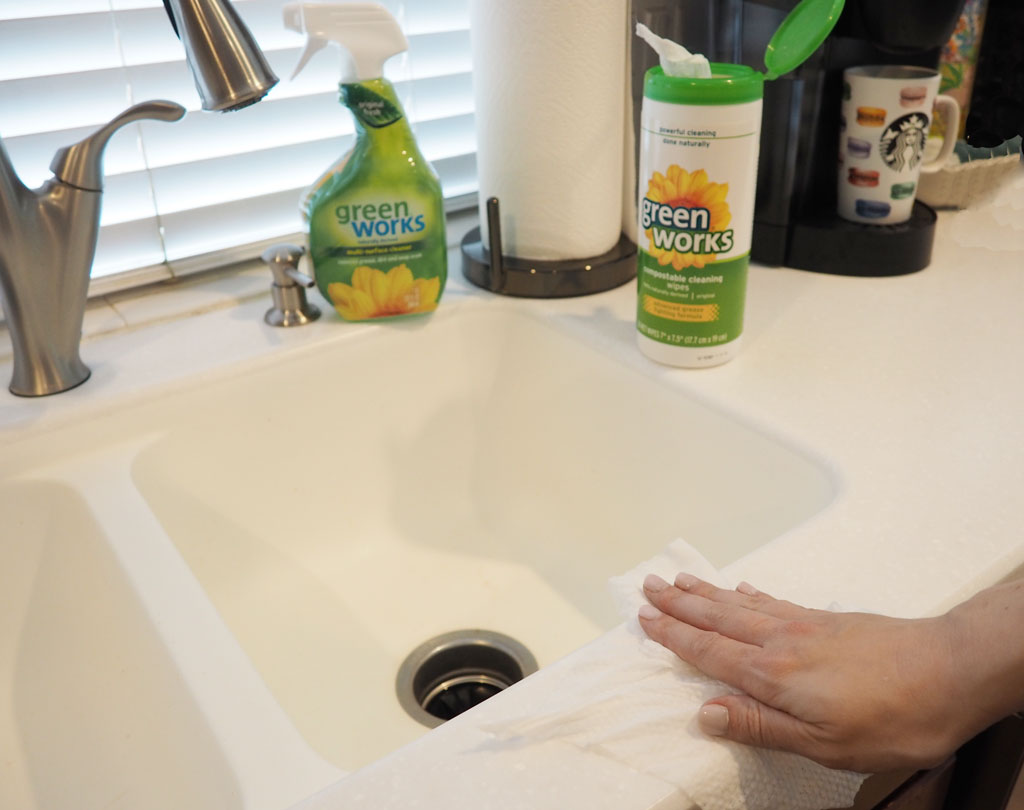 The great thing about the wipes and spray is that it's compostable, 99% naturally derived, and safe on TONS of surfaces throughout the home. I use them on our kitchen counters, bathroom, stainless steel appliances, and more! They don't leave behind harsh chemical fumes or residue, which was my main reason for using them. It also cuts through all sorts of grease, grime, and dirt, and the scent is amazingly fresh! They are amazing all purpose cleaners. Seriously this is ALL you need!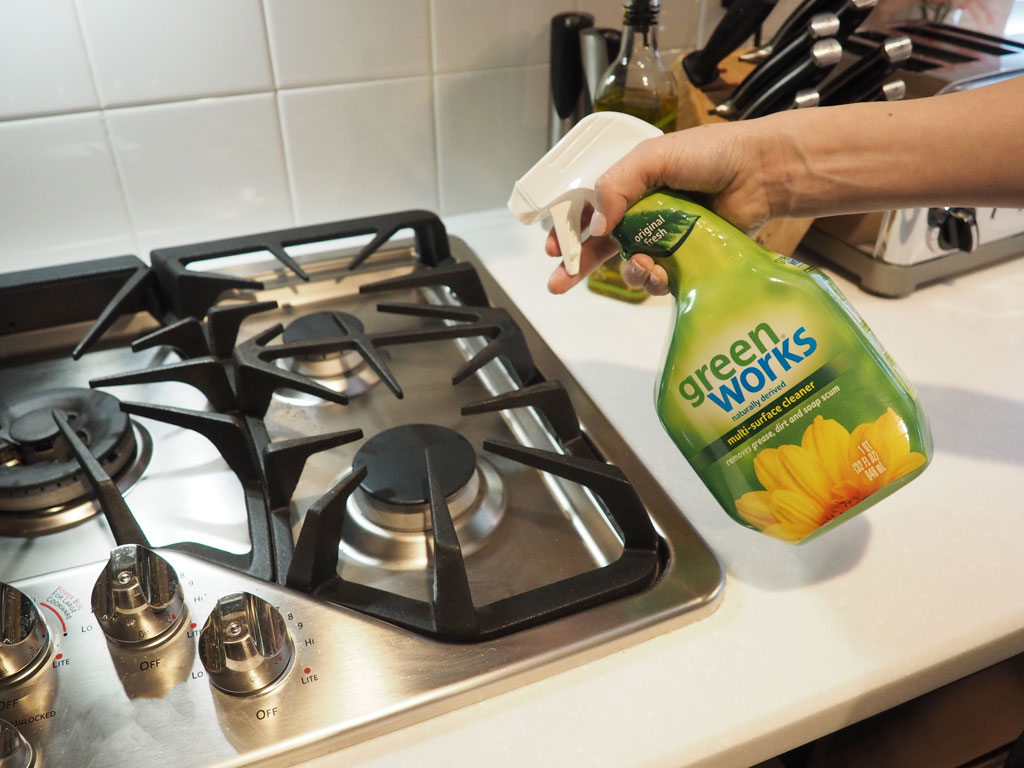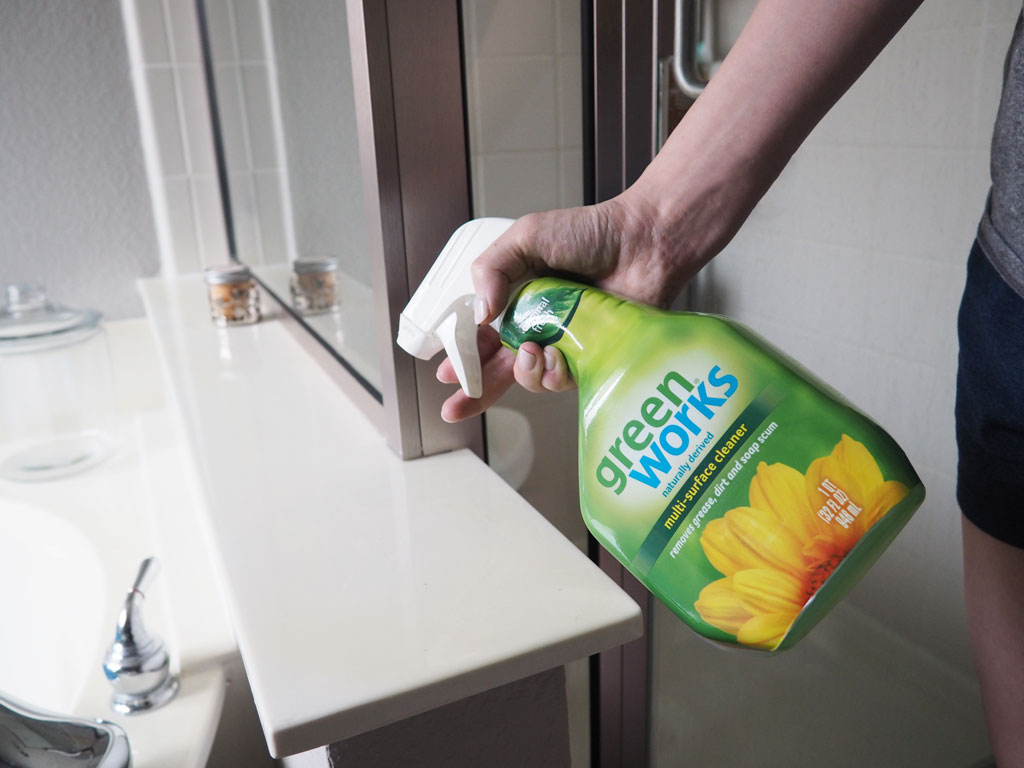 This April is Earth Month! I am all about finding new ways we can be more earth friendly, and this cleaner is the perfect way to do that. All while keeping us and our new baby safe of harsh chemicals.
Oh and right now you can save 20% at Target!
Are you doing anything to celebrate earth month? Any green cleaning?