I love TV. I won't lie. I am one of those people who could happily sit with a marathon of Grey's Anatomy or a new season of Orange is the New Black for hours on end. Once I have my workout for the day done I am happy to binge my heart out while working on blog stuff or responding to emails. Sometimes I will do a craft or a DIY project or bake all with a few binge-worthy shows on hand. I have broken down my favorite binge-worthy shows for you guys and I am sharing them now! Some of these are newer shows that are still on TV and some are old classics you may or may not have watched.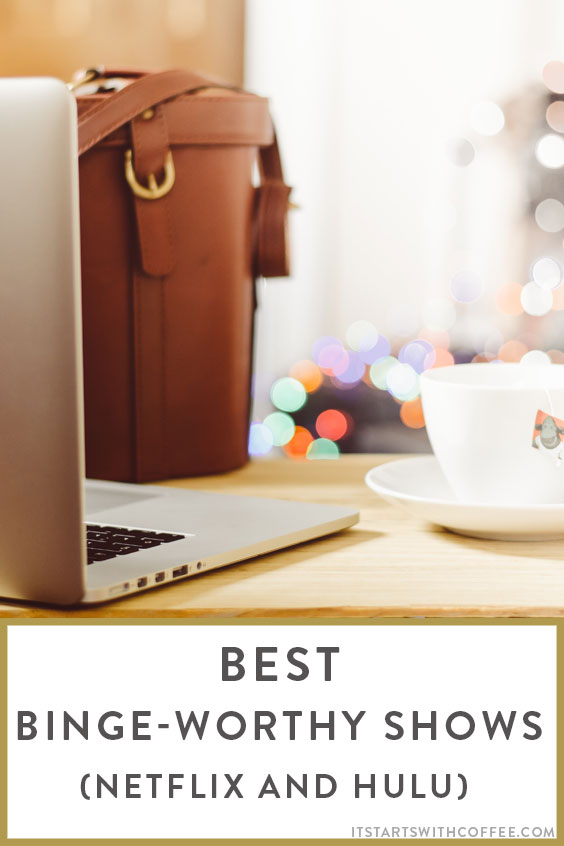 For The High Schooler In You:
Gossip Girl (Netflix)
One Tree Hill (Netflix)
Secret Life of the American Teenager (Netflix)
Dawson's Creek (Hulu)
Beverly Hills 90210 (Hulu)
The OC (Hulu)
For Those Family Oriented Moments:
Hart of Dixie (Netflix)
Parenthood (Netflix)
Gilmore Girls (Netflix)
Party of Five (Hulu)
Guilty Pleasures:
Vanderpump Rules (Hulu)
Teen Mom-both! (Hulu)
Keeping Up With The Kardashians (Hulu)
Jersey Shore (Hulu)
Catfish (Hulu)
All The Drama:
Grey's Anatomy (Netflix)
Scandal (Netflix)
The Good Wife (Hulu)
Bloodlines (Netflix)
Breaking Bad (Netflix)
House of Cards (Netflix)
Empire (Hulu)
The Path (Hulu)
Thirtysomething (Hulu)
Laugh Till You Cry:
Friends (Netflix)
How I Met Your Mother (Netflix)
Unbreakable Kimmy Schmidt (Netflix)
Orange is the New Black (Netflix)
Okay, so obviously there are TONS more, but these are my go to shows. Yes I watch a lot of TV, but isn't that the great thing about binge-worthy shows? You don't have to load up a DVR or even watch them when they are on. All you have to do is pick a show and lay out on the couch all day some rainy Sunday. I personally could rewatch a lot of these over and over again, and they are great to have on when you just need to veg out!
What are your favorite binge-worthy shows?