I feel like it can be so hard to find gifts for kids. When your kids get invited to birthday parties you immediately panic and think "what do I get them?!" I have a few things that are my go-to gifts for kids depending on their ages and I thought it would be helpful to give some ideas of my go-to gifts to give kids 0-6.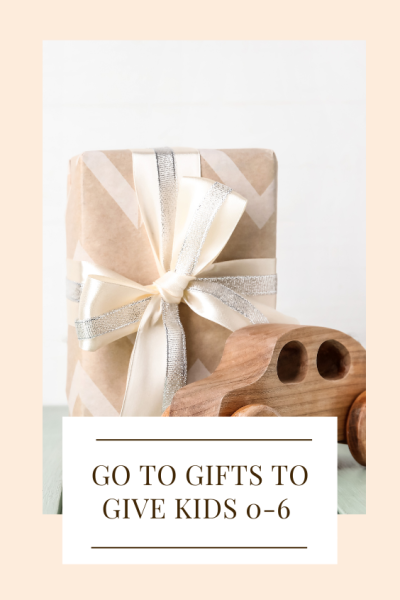 Go To Gifts To Give Kids 0-6
Wiggle Car: We got one of these for our kids last year and it has been truly the best! They love to race around the house on it and we are actually getting a second one for them for Christmas. They are honestly so great for the price and such a great thing to keep kids active.
Plus Plus: I don't remember how I discovered these but I think someone gifted some to Liam. Ever since he has been obsessed. Charlotte even loves the larger ones. They are a great thing to build with.
ISeeMe books: My mom started giving these to my kids when they were born. They have several options and they are all personalized books with the child's name and sometimes their physical features (brown hair, blue eyes, etc). They are really special and both my kids LOVE them. I have recently started gifting them as well.
Crafts: I think crafts are a great gift to give and receive. They are great to keep on hand for bad weather days and also good to keep kids busy.
Magnatiles: Both my kids love Magnatiles and while they are a little more of a pricey gift they are a great gift to give kids in your family!
Outdoor toys: I try to gift outdoor toys whenever possible. I am big on encouraging kids to play outside and spend time outside so if it's a family I know and an activity I know they will love I try to do it.
Tonies: We have a Tonie box and I love to gift tonies to my friends that have them! We love getting new ones for the kids too!
What are your go-to gifts for kids?