As much as I love a clean house and an organized space, there are times I just don't feel like putting in any effort. I know it has to get done, but I just think "must I?" Wouldn't it be great for cleaning fairies to come in while we are sleeping and just wake up to a perfectly clean house? Well I can't make that happen for you, but I can tell you my favorite lazy girl cleaning hacks to possibly make your life a bit easier!
Hack 1: Lemons clean everything. Use lemons to get stains off of faucets and handles. Lemon and vinegar will also make a great mixture to clean your stove burners! Harsh chemicals are the worst. Also lemon and water boiled in a bowl in your microwave will steam clean it!
Hack 2: The No Effort Vacuum. Crumbs, dirt, hair, floors get dirty. We have hardwood flooring and tile on the entire first floor of our house. That is a lot of space that gets dirty and dusty and needs cleaning. While we do a huge clean once a week, there are in between days where the kitchen, bathroom, or bedroom just need a once over. Let the house work while you play – the Samsung POWERbot will handle the vacuuming for you. It has 20x more powerful suction than the leading robot vacuum brand*, is packed with smart technology that allows it to map out and navigate your home with ease, and it effortlessly adjusts to all floor types. I love that I can control it from my phone. I can be at the gym and hit a button and come home to vacuumed house. Guys this is life changing. I could be laying on the couch and watch my house get vacuumed. If you have a rug on top of hardwoods it goes from the hardwood to the rug seamlessly without getting stuck. Because it has a camera it doesn't bump into things. It slows down and it learns your house. This helps for it to not scuff up furniture when it's vacuuming. It also goes to the charger when it needs a charge. It has a remote where you can actually point to dirt and it will go clean it up!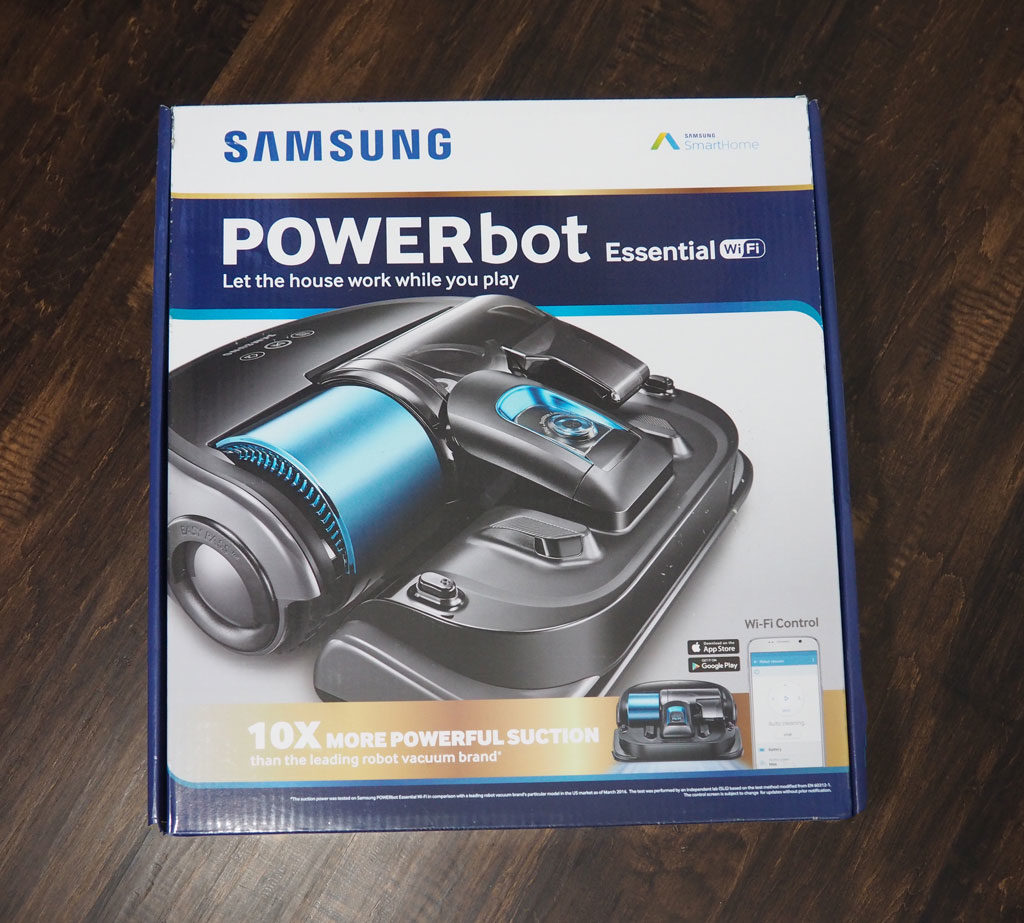 Hack 3: Dryer sheets on baseboards. My mom actually told me about this years ago! Dryer sheets are the best for cleaning baseboards. They also keep them cleaner longer. Do a once over your baseboards with a dryer sheets and thank me later.
Hack 4: Clean your blender in seconds. We make smoothies every single day. The best way to clean a blender? Put water and a bit of dish soap in it and press blend. Then just rinse it out and you're blender is perfectly clean.
Hack 5: Do you ever have weird smells coming from your kitchen disposal? Clean it up with ice cubes and water! This is great to do every once in a while to prevent smells as well. Simply turn on the garbage disposal and run some cold water from the faucet. Pour in about 2-3 cups of ice while the disposal is running. It will grind up the ice and clean out the disposal. You are left with a perfectly clean and smell free kitchen disposal!
What are some lazy girl cleaning hacks you want to share with me? 
The reviewer has been compensated in the form of a Best Buy Gift Card and/or received the product/service at a reduced price or for free.