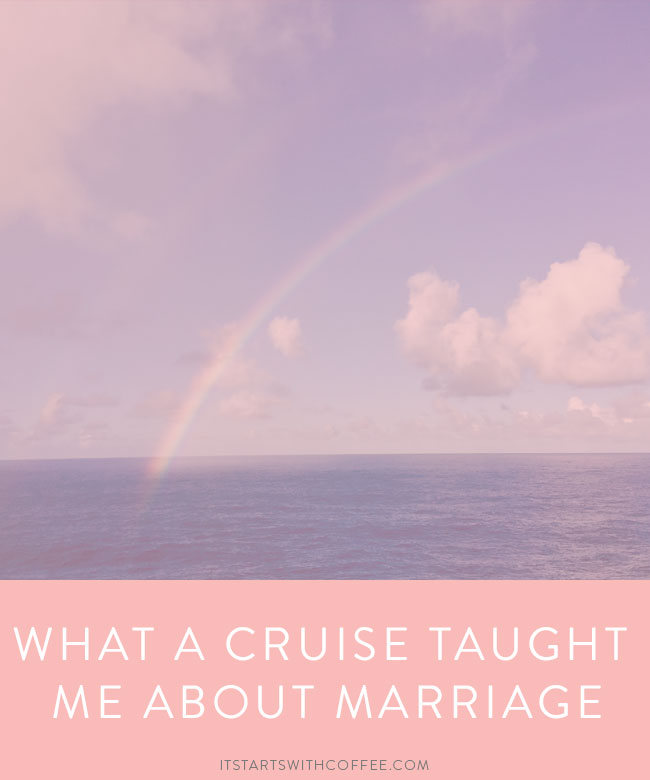 Andrew and I were lucky enough to set sail for a week compliments of Princess Cruises. We went to three new places, learned a lot about cruising, tried new things, and spent great time together. Today I wanted to share what a cruise taught me about marriage. It taught me a lot about, not only our marriage, but about my husband.
It's OK to let him take the reigns sometimes. So when it came to picking our excursions I really didn't know where to begin. So I let Andrew choose for the most part. The one thing I wanted to do, paddle-boarding, he was completely down to do! He figured everything else out. As much of a planner as I am, sometimes it's OK to let him plan. Ladies it's OK to let your husband take the reigns. It's OK to relinquish control.
Let him push me. I am a very picky eater. I am not one to step outside my comfort zone easily. During an AMAZING chef's table dinner, Andrew really pushed me to try things I wouldn't normally eat. One of them, Ceviche, I ended up absolutely LOVING! He knows better! He knows that if I try it, I will like it. Most of the time. Another way he pushed me was to try new activities. One thing we did, water biking was really hard and intense but damn if it wasn't one of the most fun things. I was skeptical and nervous but he assured me that if I hated it we could stop. Honestly, I didn't want it to end.
He thinks ahead. My husband is a lot of things, and thankfully a researcher is one of them. We got so many comments on the trip about how prepared we were. We had extra ziplock bags, which came in handy for someone. At customs, we got asked about our luggage tag cases that make your cruise tags look laminated so they don't tear or get wet. I love that he thinks ahead and it really made me appreciate that quality about him. He also did extensive research about Zika Virus and made sure we were prepared with the right kind of bug spray, and that we were both sprayed down the days we were off the ship. Things he brought I would never have thought of: power strip, extra bags, extra sunscreen (we ran out fast), nausea medicine (I got seasick fast), first aid stuff (blisters happen).
Unplugging is good for a marriage. So we had WiFi on the trip (obviously I was posting), but most of the time I was not connected to WiFi and neither was Andrew. Unless I was checking email or posting pics on Instagram (both things that needed to be done), I wasn't on my phone. Neither was Andrew. It was great because we talked, played games, explored together, laughed together, and enjoyed each other's company. It can be so difficult to unplug sometimes. You want to know what's going on 24/7 with your friends, family, and in the world. Want to know something? Not knowing what happened on the Bachelor, or being able to text or call family and friends 24/7… I missed NOTHING. What did I do instead? I enjoyed my husband and our time together during a vacation. Priceless.
It's OK to just sit and be with someone. Why do we all think we need to be entertained all the time? We do NOT need to be watching movies, or on our phones, or doing something. Sometimes you can sit on a balcony and stare at the sea and just look at your husband. In the moment I did that I remembered every single reason I fell in love with him and a few more that popped up. I noticed how at peace he looked when he looked out on the open water. I saw the general joy and glee on his face when "The Love Boat" theme music played at noon or when we departed a port. I noticed that he looked at me with this look of complete love. All of those things were said in silence. The absolute best kind of silence. Bonus if during this time a random rainbow pops up and you see it, legit dip into the ocean.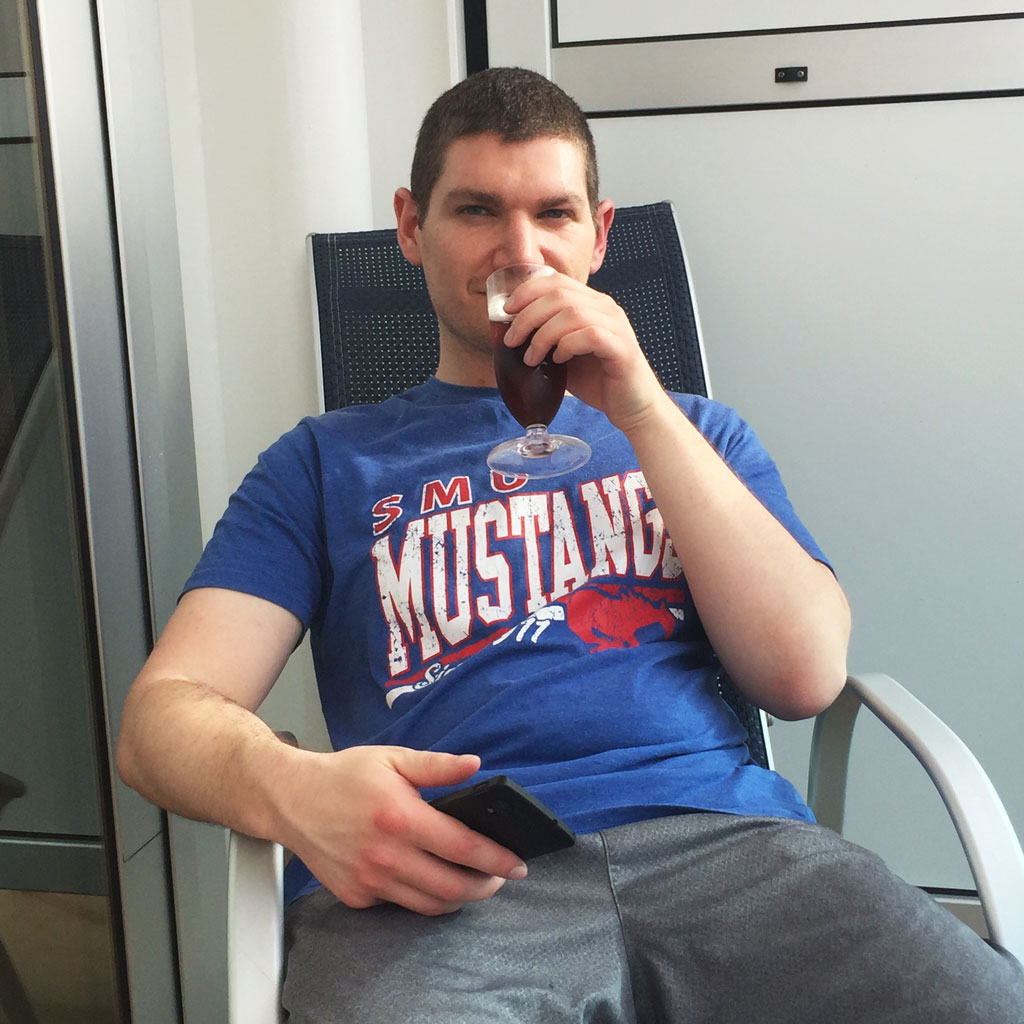 He knows me better than I thought. He knew I would get seasick. He knew I would forget things. He knew I wouldn't think to take certain photos. He just knew. He knows me. He knows me better than I think he knows me. Why do I not realize that more? Never take for granted how well your partner knows you.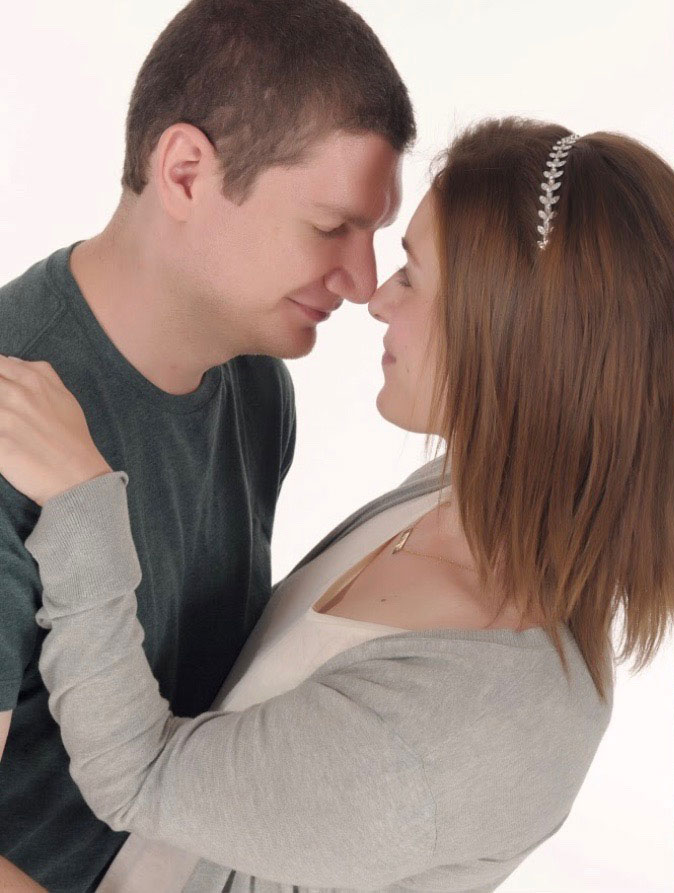 He puts me first. This was a vacation for Andrew and I, and even knowing he didn't have to be "on" he still took three hours out of one day to go around the entire INSANELY large ship with me taking photos for the blog, and exploring. He made sure I ate enough and ate things that were healthy, even though I just wanted to eat cookies all day. He thought of everything so that I didn't have to. What does all of that mean? He puts me first. He is such a loving and caring man and I am beyond #blessed to have him.
I shouldn't doubt him or his abilities. I think too often we take for granted and doubt our spouse and what they are capable of. I doubt Andrew sometimes and his abilities. It's not in a mean way, but just in a second guessing kind of way. I need to be better about this. I should never doubt that he will know exactly what we should take, exactly what time we should leave the boat to make our bus for our excursion, and why I should take the water instead of the beer.
Sometimes just stay out late and have fun, even when you're tired. You know what? Sometimes I am tired. I want to go to sleep, put on baggy sweatpants, and say "not tonight." But sometimes just leave the dress on, dab on some lip gloss and go to the comedy show because he wants to. Go have the second drink because he wants to. Go to the casino and giggle for an hour playing silly slot machines because he wants to. He will appreciate that you went against what you wanted and did what he wanted. He does what I want most of the time. He watches what I want to watch most of the time. It's OK that sometimes it's more about him than me!
This cruise was completely mind-blowing fun. It pushed me to try new things, meet new people, and for once not be on my phone the entire time. But most of all it taught me that my marriage comes first, my husband comes first, and he is more wonderful and amazing than I knew the day I said "yes" or the day I said "I do." Andrew told me on our first vacation together three years ago, half joking that it was a test to see how well we traveled together. We passed with flying colors and every trip together from then on just shows me how lucky I am.
This is a sponsored post in partnership with Princess Cruises. As always all thoughts and opinions are my own. Thank you for supporting the brands that support It Starts With Coffee.