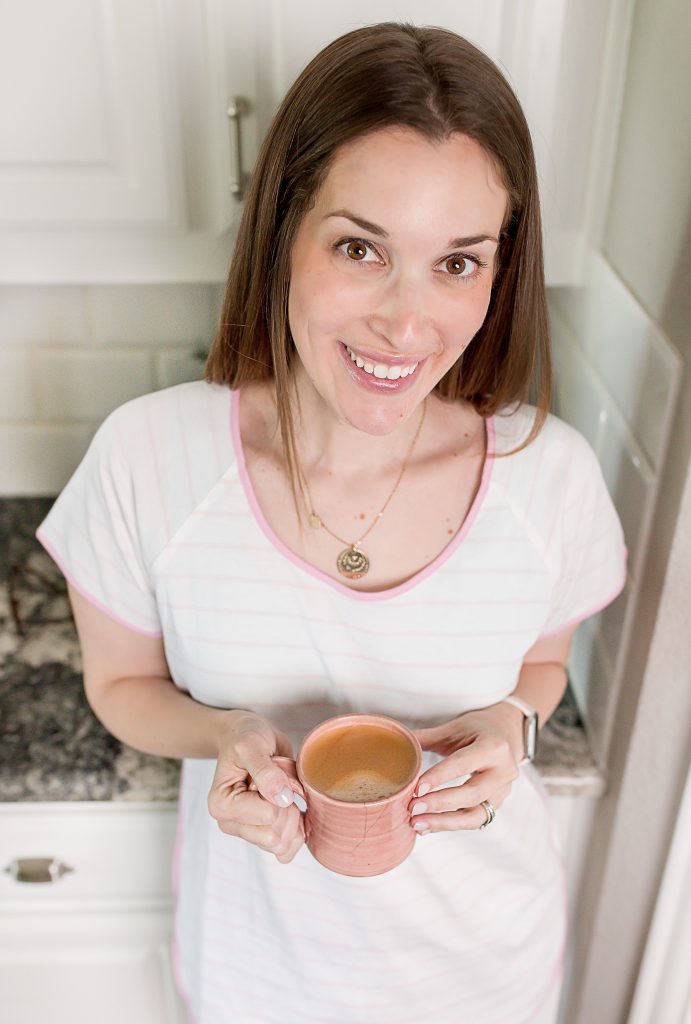 Hi friends! I'm Neely, the girl behind It Starts With Coffee, formerly, A Complete Waste of Makeup. I am a 30 Something Dallas Lifestyle and Beauty Blogger. Grab a cup of coffee and let's chat! If you are a brand looking to partner please email me at [email protected]
I live in Dallas, TX and have my entire life. We absolutely love it here.  Andrew and I got married in October 2014 and in February of 2017 we welcomed our first child, a little boy named Liam (he is 6 now)! In November of 2019 we welcomed a little girl, Charlotte (now 3).
As a Dallas Lifestyle and Beauty Blogger, I post about
My full time job is blogging, and I love every second of it! I also stay home with Liam and Charlotte.
When I'm not working you can find me hanging with my little fam and our friends, working out, decorating our home, reading, binge watching something on Netflix, and usually drinking coffee. I am more likely found at home with my husband and babies, cooking and enjoying a glass of wine. We truly are homebodies and love a good date night in. I am a sucker for a good organization project and I can be a little uptight about certain things.
Some of my guilty pleasures are handbags, new workout clothes, a second Starbucks run, sports radio or political radio, reality TV, and chocolate chip cookies. I unapologetically love Taylor Swift.
My day is not complete without: some sort of physical activity, Marco-polo with my best friends, a dance party with my kids, and watching the news before bed (nerd alert).
WOULD YOU LIKE TO WORK WITH ME ON A PROJECT, SPONSORED POST, OR EVENT?
I love to collaborate with brands that fit my life and blog. I am always honest with my opinions and you will never see a brand on my blog that I would not normally use in my everyday life. If you would like to work with me or to request a copy of my current media kit and rate card please send me an email and let's chat. [email protected]
For more information on It Starts With Coffee's policies, click here.
All photos on this blog are by Jenny Havens Photography