If you have been hanging out here for a while you know that clean beauty is very important to me. It's something I have been working on for a few years and trying to make the switch to as much as possible. I think it's so important we look at what ingredients are in our beauty products and what we are using on our skin. Our skin is the largest organ our body has, so we need to treat it as such. A few months ago I tried a few Beautycounter products. I have mentioned them on my blog, but today I want to do a deeper dive into 5 reasons you need to try Beautycounter if you haven't yet!

5 Reasons You Need To Try Beautycounter
Making the clean swap is important: As I mentioned above, it's so important to make note of what products you are using for your skin. Beautycounter creates products that are clean and safe for the entire family. I know for me once I had Liam I really started to pay more attention to ingredients. A few products I made the clean swap with from Beautycounter were sunscreen for both Liam and myself a long time ago and more recently body wash, body lotion, body oil, Cleansing balm, Overnight Resurfacing Peel, Countermatch Adaptive Moisture Lotion, and Toner Pads! These were all products I was using with other brands but they weren't clean products! Oh bonus…they are ALL PREGNANCY SAFE! I noticed a huge difference in the toner pads and moisture lotion almost immediately. My skin didn't look as dull, it looked more alive, and I had less imperfections. I was also breaking out less. With pregnancy hormones my breakouts were surfacing. Countermatch Adaptive Moisture Lotion is naturally preserved with phytic acid from green rice. Whereas many traditional eye and face creams are made with preservatives which can potentially release formaldehyde and wreak havoc on the immune system. GROSS! The overnight resurfacing peel has really been great for my skin. I use it a few times a week and really feel a glow when I get up in the morning!
The products are high quality: Quality is VERY important to me. I would rather have a quality few products than tons of low-quality products. I am the same with clothes, shoes, bags, etc. Beautycounter prohibits the use of over 1500 harmful or questionable ingredients. They don't compromise on performance! These products are high-performing and luxurious. Basically you will love them and feel fantastic.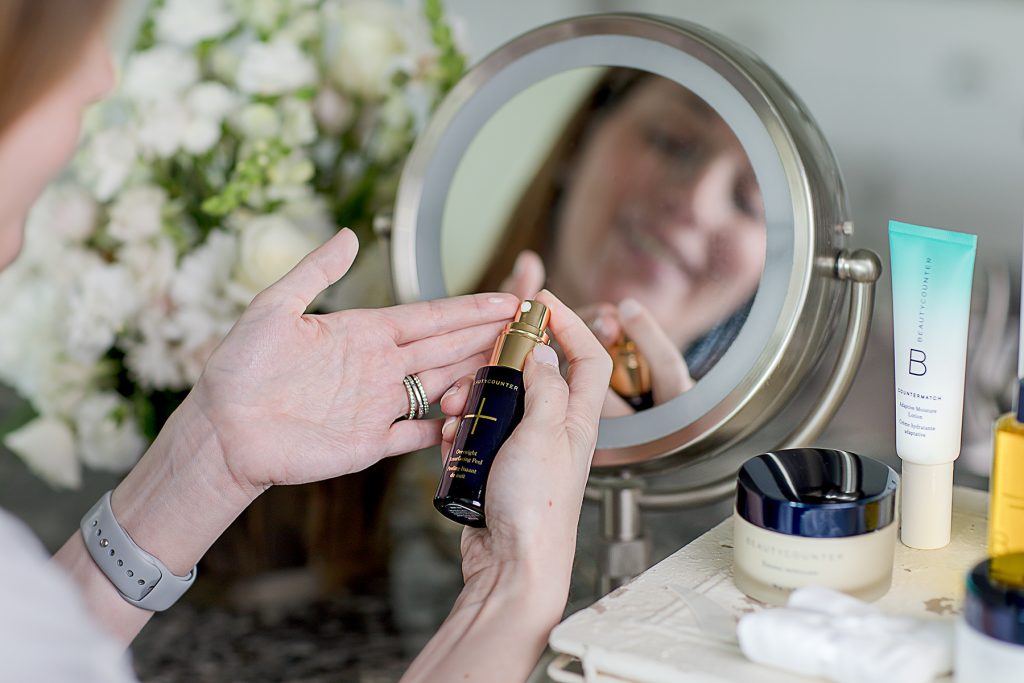 The scents are NOT overpowering: Nothing raises my red flag for products more than overpowering scents. They aren't good for me (I get headaches easily) or for Liam. So we stay away from those. The body wash and body lotion I use are the Citrus Mimosa. While it leaves your body smelling fantastic it doesn't give off an overpowering scent at all. It's just right! The goldilocks of scents if you will.
There are products for you AND KIDDOS: For the women there are makeup, skin care, and body care!  For kiddos there is a cleansing balm, oil, and diaper rash cream. Then for men there skincare, body care, shaving products available. So really it's a one stop shop for the entire family. You can ensure you are putting only clean and safe products on your most loved people.
The price is right: I am someone who will spend decent money on quality products because I think it's important. But for me personally I think the pricing of the Beautycounter products is right on point. If you already spend decent money at big beauty retailers then this will fit right in your price range.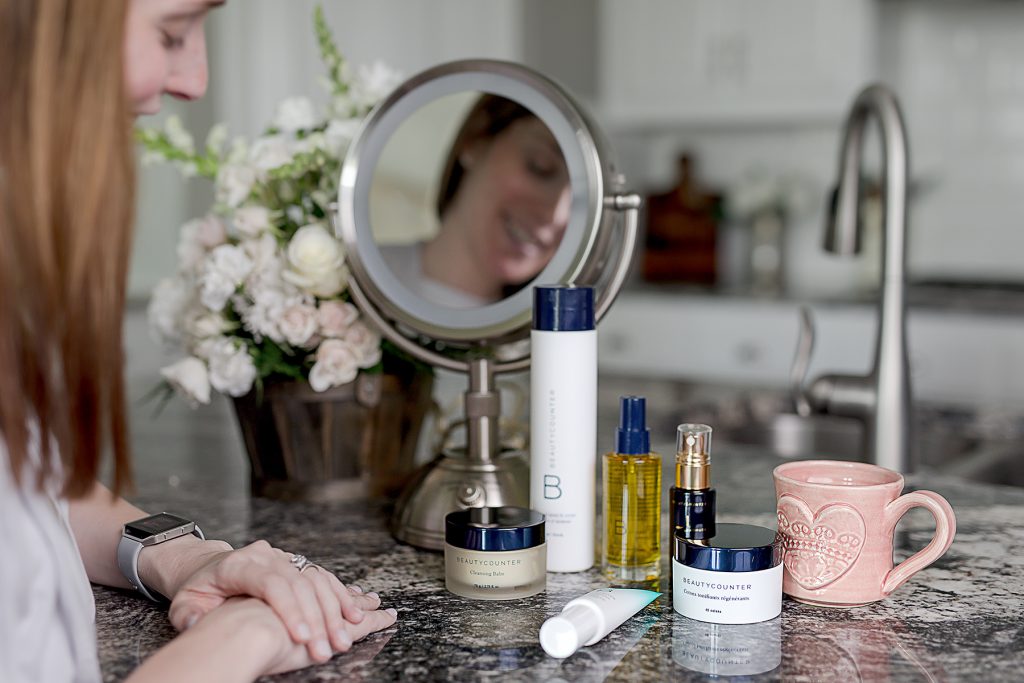 Basically, Beautycounter is amazing and I am so glad I've gotten to try out so many products. These are things I know will be in my rotation for years to come! I have already reordered 2 of the products! I'm excited to share that through Tuesday, May 28 you get a FREE Countersun 3 oz. Mist AND Countersun 1oz. Lotion when you spend $125+ (USD)!! Such a great deal!
Have you tried Beautycounter? I would love to know your experience!
Thank you to Beautycounter for partnering on this post. 
*all photos by Jenny Havens Photography