One thing that I wish I had known before we went to Disney were some of the hacks that could have made a few things easier. I know these aren't ALL THE DISNEY HACKS. These are just the best Disney World hacks with kids under 5 that we found the most helpful!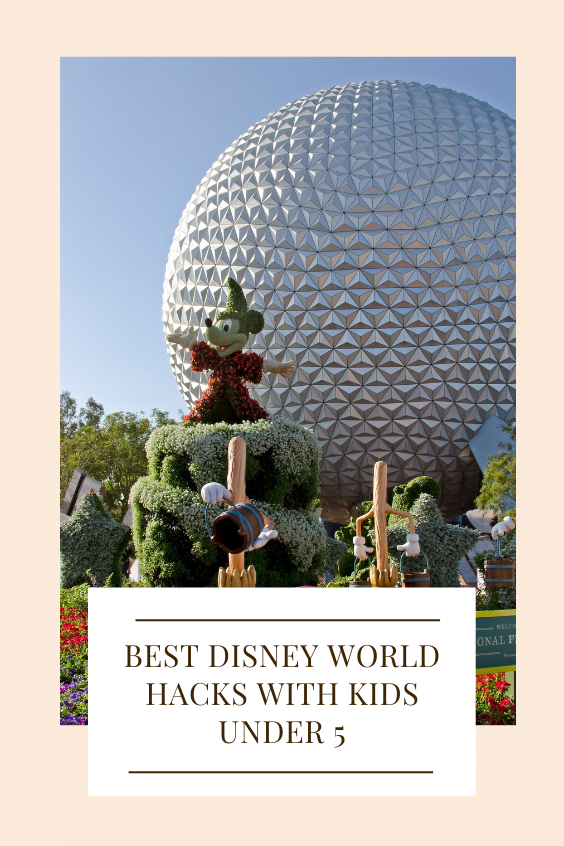 Best Disney World Hacks With Kids Under 5
Complain: OK hear me out! I don't mean to complain about everything. I mean when something truly happens, make sure the Disney experience people know. They want to make it a great situation. Here are times we complained: I got the kids bubble wands and Charlotte's broke for no reason the same day. The next day we went to guest experience when we got to the park and they gave us a new one! I was VERY nice and so were they. The other time we used a Lightning Lane pass on a ride, and when we were waiting in line after we had scanned it the ride closed. We would have had to wait to use another LL pass so we told them and they added another to our account to use on any ride. Things like that that make sense to complain about. ALWAYS BE NICE! Being nice and courteous to the people who work there goes a long way.
Learn LL/Genie + before you go: I wish we had taken the time to really understand it before we left. Thankfully I had a sweet friend who sent me a step by step video on our first day which helped a ton. There are so many videos on Youtube like this one too. Genie+ can be super confusing!
Bring your own waters/snacks: Not only will you waste time waiting in lines for water and snacks but they are extremely overpriced. Disney allows you to bring in your own water and snacks and we did every single day. We still bought snacks/meals there but this way if the kids were hungry we had things already. Plus it was seriously SO HOT! So having lots of water was key.
Bring small reusable bags: So we rented a double stroller when we were there and it was great because under the stroller we had tons of storage for things like the diaper bag, extra clothes, waters, snacks, etc. But having that stuff all loose is a mistake. You want to bring smaller reusable bags (think Lululemon bags) that you can separate stuff in. You have to take things out of the stroller to get to and from the parks on the tram or bus, going into the park when they check through your stuff, etc. This way you aren't scrambling trying to hold everything.
If you have been to Disney World what are your best hacks??