One thing we love to do in the summer is grill. I think it's pretty common! The weather starts to get so hot and standing over a hot stove is way less fun than being outside and grilling with family and friends. We are pretty basic in our grilling, but I do love to spice up our sides and appetizers. One thing we LOVE to make is Texas Caviar. This goes so well with grilled chicken, steak, or fish! It elevates any meal and is even great just by itself with chips. So check out my best ever Texas caviar recipe- it's too good!
Best Ever Texas Caviar Recipe
Prep Time: 10-15 minutes
Ingredients:
2 (15 oz.) cans of corn
1.5 tablespoons extra virgin olive oil
2 medium tomatoes diced
1/2 a red onion, finely chopped
1/2 cup of cilantro
1/4 cup of lime juice or juice from a whole lime
1 diced jalapeno
1/4 cup of garlic minced
3/4 teaspoon of salt (less if you prefer less salty)
1/2 teaspoon fresh ground pepper (more or less depending on your spice preference)
Instructions:
Saute corn and olive oil in pan for 3 minutes or until your preference of cooking time. Pour into large mixing bowl. Add other ingredients and stir until mixed well.
* can be served warm or cold.
This is a recipe that is perfect to bring along to party or BBQ or just have on the table with other chips and dips. It's also GREAT for football season! Such a crowd pleaser. People always ask how to make it and it's truly one of the easiest things to make.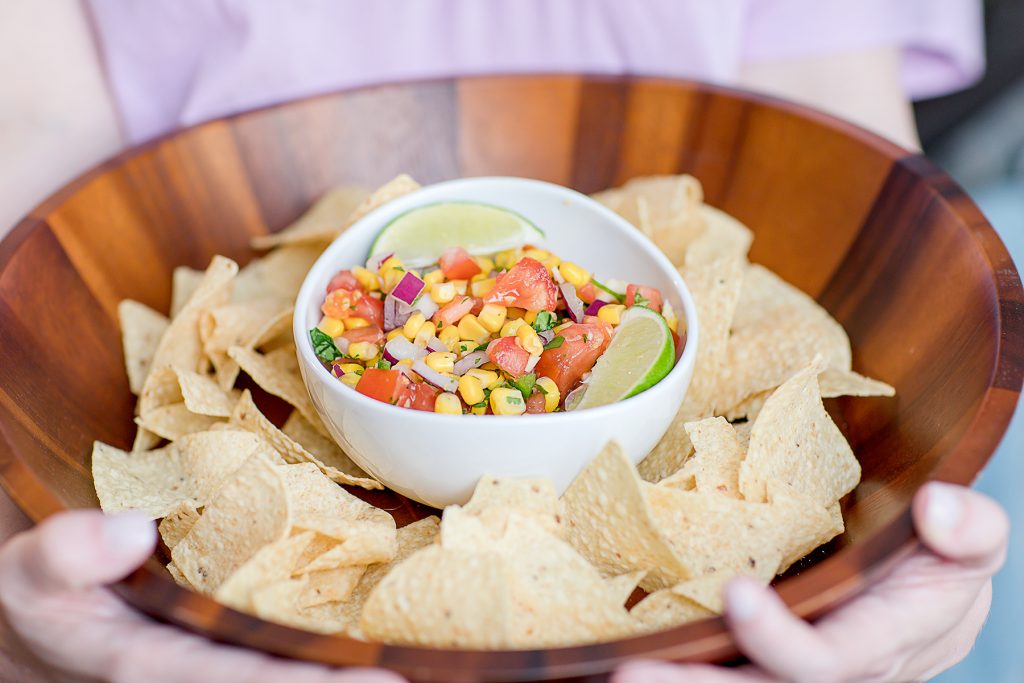 Are you a Texas Caviar fan??
*all photos by Jenny Havens Photography
This recipe was posted in 2019 and has been updated for 2023