If you have been scrolling through Instagram or Tumblr lately, you have no doubt seen the same thing over and over again. Smoothie Bowls. They are delicious and perfect for summer. Today I want to share with you my favorite DIY summer smoothie bowl recipe but with a twist!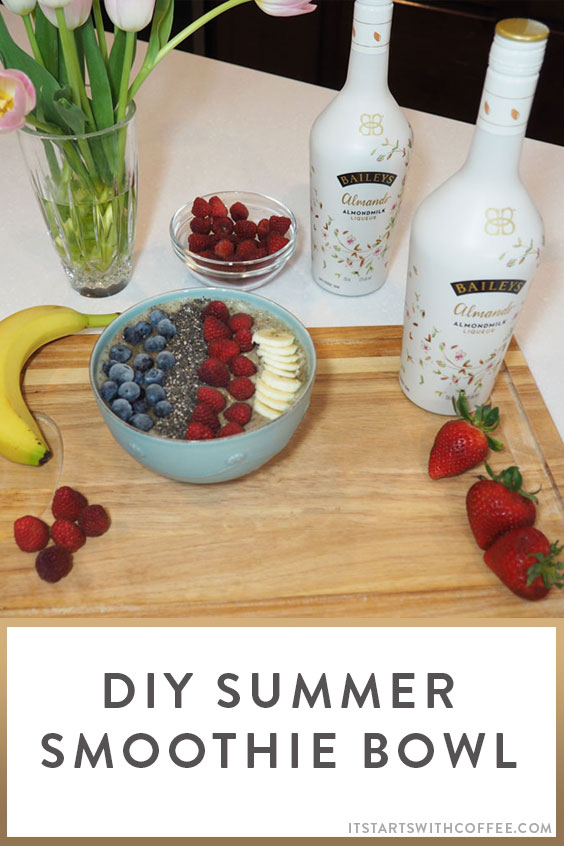 Ingredients:
Baileys Almande
Spinach
Kale
Almondmilk
6 Strawberries
Handful of blueberries
One Cup of Frozen Pineapple
Topping: Sliced Banana, Raspberries, Chia Seeds, Blueberries
Instructions:
In a blender blend Baileys Almande, spinach, kale, almondmilk, Strawberries, Blueberries, and Pineapple. Also add lots of ice at your own discretion.
Pour mixture into a bowl. I used a large cereal bowl.
Add toppings of choice: I used sliced banana, raspberries, blueberries and chia seeds.
Enjoy!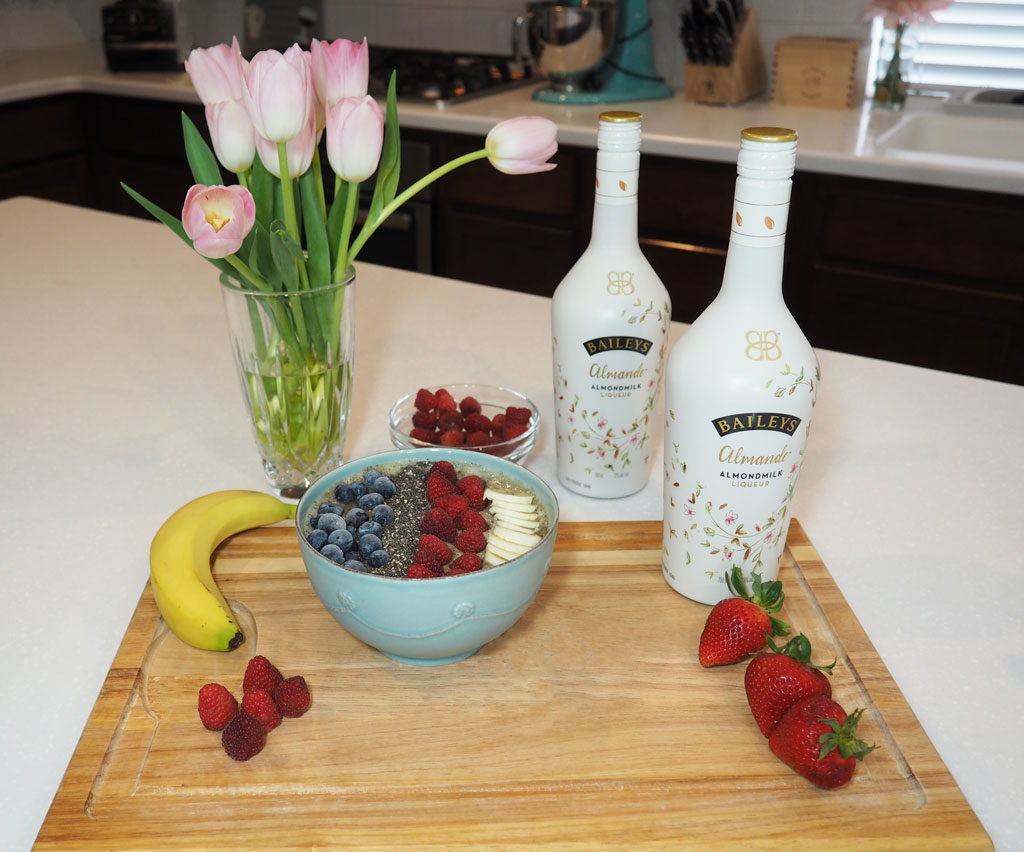 What's different about my summer smoothie bowl than others? It's the Baileys Almande. This really adds a little fun kick to your summer smoothie bowl that maybe you hadn't thought of. The Baileys Almande is dairy free, gluten free and made with almondmilk. It is the PERFECT addition to dress up your summer smoothie bowl. This would be perfect to have some girlfriends over for a "make your own smoothie bowl" get together and have a little fun with it! It's also a creative way to have an alcoholic beverage while still being healthy!
A DIY summer smoothie bowl has endless options and ways to make them and to dress them up. You can find literally hundreds of variations all over the Internet. However I have not seen any variations yet that adds the Baileys Almande. Let me tell you this is the most delicious smoothie bowl I have ever had. You will love it and it will be your go to way to enjoy Baileys Almande ALL SUMMER!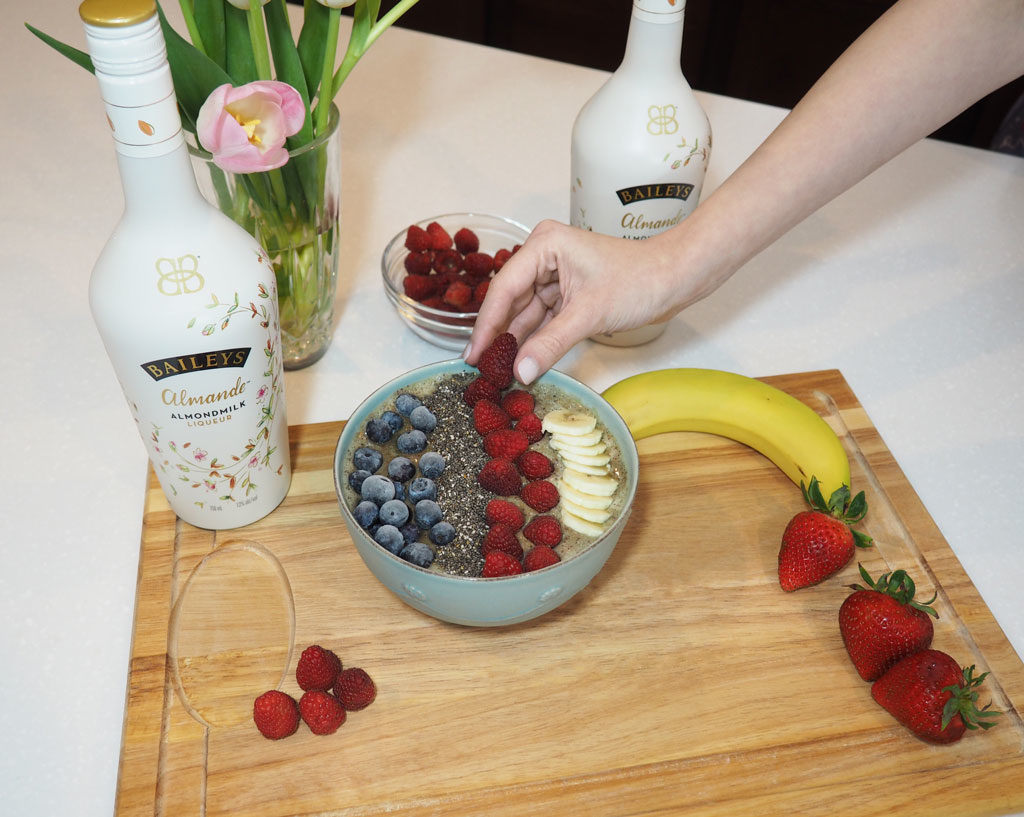 This is a sponsored post written by me on behalf of Baileys Almande. All opinions are my own.