Thank you to  BABYBJÖRN for partnering on this post. All opinions are my own. 
In prepping for our second baby we knew there weren't a TON of things we were going to need. We had most of the big stuff and felt pretty confident in the items we knew we loved using the first time around. However, there are a few things we wanted to make sure we had. I partnered with  BABYBJÖRN to fill in the gaps for baby number 2 if you will.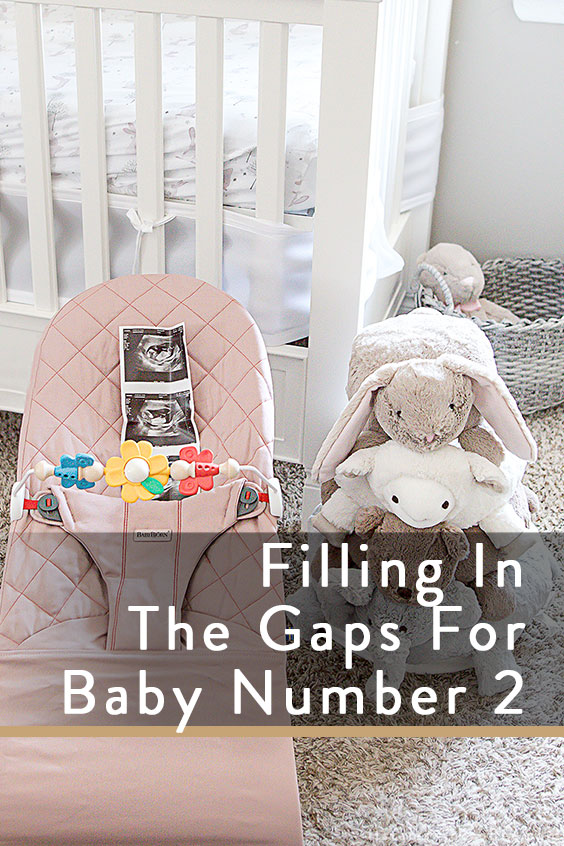 Filling In The Gaps For Baby Number 2
Carrier: I didn't use a carrier with Liam because he didn't like it and I really didn't have a reason to argue with an infant. However, baby girl will just have to get on board. Wrangling a 2 year old in and out of school, play dates, etc will only be made possible with wearing little girl. I have always loved the design of the  BABYBJÖRN carriers and the baby carrier mini was perfect for our situation! I didn't want anything too complicated. I love the dove blue color too! There are 10 colors to choose from and I really love them all! What's great about the baby carrier mini is that it's really the perfect first carrier for a newborn. So if like me you are a novice baby wearer this is a great option! It's small, easy to use, and has their newest and softest material which is snuggly as your comfiest t-shirt. The smooth, flexible fabric gently hugs your newborn when you're baby-wearing. Your little one can be facing in or out which is great as they get a little bigger. It's also machine washable! THANK GAWD!
Bouncer: One of our FAVORITE baby items with Liam and one I always tell people to add to their registry is the BABYBJÖRN bouncer. We used ours for months and months and took it anytime we traveled too! It was my go to and how I got most everything done. If I needed to cook, shower, clean bottles, etc I just toted it around the house with Liam in it!  While we didn't need a new bouncer since we had one, we did need a new fabric cover! I chose the "cotton" color which is a pink and also a new toy bar! I love how it looks in her nursery! There are 3 different positions which I know from experience we used. Having it be adjustable is a game changer. Plus it can be used from newborn to age 2!!! Who doesn't love a product that can be used longterm! You simply turn the fabric seat around and use it as a comfy chair. Plus it folds up flat for storage/travel.
Dinner time: I honestly can't wait until I can make this scene a reality! I can't wait to see Liam and baby girl sitting together and eating a meal. I love their baby dinner set. We got one in powder pink and one in powder blue and I love the way they look! The sizes are perfect for little ones! Liam can of course use his now and we will save baby girl's until she is ready!
One baby item I also wanted to mention is the  BABYBJÖRN travel crib. We have had this since Liam was an infant and used it on every trip from birth to nearly 2.5 when he was a little too big for it. I honestly think it's the best travel crib out there and highly suggest it to anyone!
I love the quality of  BABYBJÖRN products and feel as though they really can't be beat. Any product by BABYBJÖRN we've used has worked great and lasted, and I truly think their products are top of the line!
I would love to know an item you used with a second baby that you didn't have for a first baby!