Hi everyone! I'm Megan and I blog over at Growing Up Is Actually Kind of Fun. It's essentially a lifestyle blog that follows my adventures as an Army spouse while I drink craft beer, enjoy Colorado, show off my pup, and explore (mis)adventures in cooking and crafting.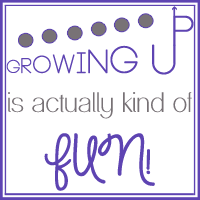 facebook — twitter — pinterest

Though I don't consider myself a fashionista, I absolutely LOVE the clothes over at ModCloth. If you haven't checked them out, you definitely should. Retro-vintage styles with a modern twist that flatter all body types. My favorite part about this company is the occasional "Stylish Surprise" sale, where you spend a flat $15 and they send you something worth $25-$250. I got a beautiful $100 cocktail dress last time, what a steal!

Because I would love to have you as a reader and follower, I'm going to give you a chance to win a $25 gift card to ModCloth! 
a Rafflecopter giveaway