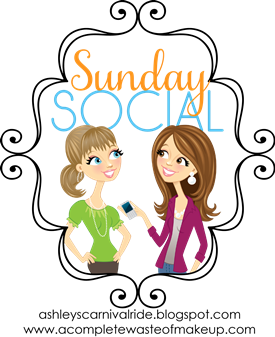 Hey Y'all! Happy Sunday!
I'm probably hung over and recovering from my Reunion! It's been super fun. Way more fun than I expected…pictures and a recap this week 🙂 I apologize for the lack of pictures and details in this post but I am writing this and trying to get ready at the same time….its 5 PM on Saturday hahaha
This Weeks Questions:
1. What do you value most in life? The people close to me. I value my friendships and my family and the trust and love I have with them.
2. What do you think is the greatest invention in your lifetime and why? The DVR ….I need not explain this.
3. What do you think is the secret to a good life? Being honest, doing what you love and loving what you do, surrounding yourself with the best possible people that support you love you and dont bring you down.
4. What would you most like to be remembered for when you're gone? How much I love the people in my life.
5. What accomplishment in your life are you most proud of? Finishing Grad School and getting a job I love.
6. If a movie was made about your life, who would you want to play you? Oh gosh, Piper Perabo probably because everyone thinks we look alike.
Next Weeks Questions: All about Halloween
1. What was your favorite halloween costume as a kid?(pictures??)
2. If you could go back and dress up as something what would it be?
3. Favorite costume as an adult?(pictures)
4. Favorite Halloween Candy?
5. Favorite Halloween Memory?
6. Whats your favorite scary movie?