I'm kind of in shock that I am turning 39 in a few weeks. I started this blog when I was 25 so over a third of my life I have written in this space. I have shared many birthday wish lists over the years and as I get older they get harder to make because I really need nothing. But of course, there are a few things I would not mind getting. This is my 39th birthday wish list and I am cringing thinking next year I have to make one for my 40th!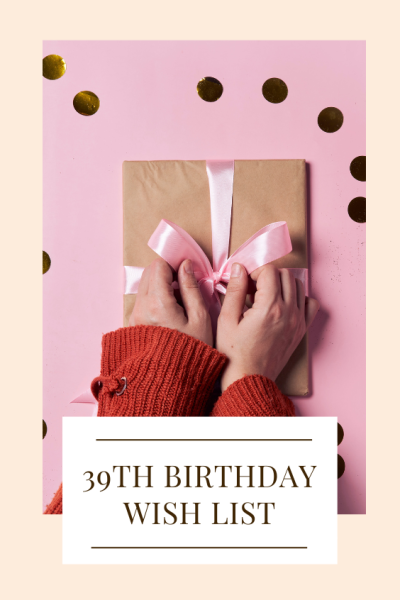 39th Birthday Wish List
Pretty glassware: A few years ago I started collecting glassware- mostly wine and champagne glasses. Andrew gave me some gorgeous champagne flutes for Christmas and I would love some more fun glassware. I love these wine glasses and these champagne flutes.
Art: I am really wanting to collect more art for our home. In our kiddo's school auction in February, I grabbed a few pieces from some local artists and I would love to get some more.
A walking pad: TikTok made me do it! I got sucked into several walking pad videos on Tiktok and now I am dying to get one. I am thinking this is going to be a purchase before summer.
A standing desk: To go along with the walking pad I need a standing desk. I specifically need it to fold up too because I do not have an office so it has to be stored in Andrews.
Some spring workout clothes: Definitely not a need. But I would love a few more Align tanks and All Yours T-shirts.
White belt bag: Lululemon has this super super white belt bag that will be so fun for spring/summer.
What is currently something on your wish list?