One perk of this job is getting to try and test a ton of clean beauty products. I sometimes can be a creature of habit but I have really tried to test some new things lately and wanted to share 5 clean beauty products I'm loving that are worth every bit of their price tag.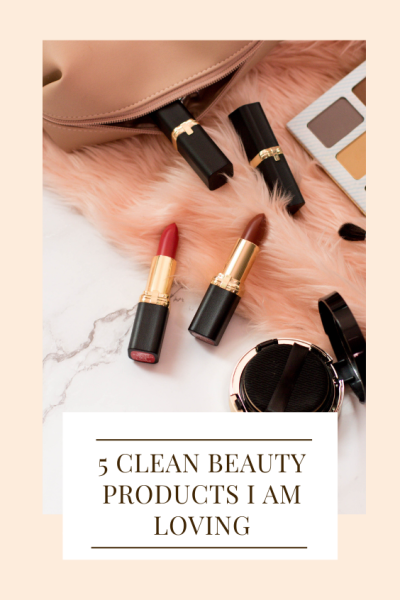 5 Clean Beauty Products I'm Loving
OSEA Malibu body oil: I did a sponsored post with them on Instagram several months ago and fell in love with this body oil. I was not a body oil person before this but I am a convert! You only need a few drops so it lasts for a very long time but it leaves your skin feeling so smooth and hydrated.
Merit Beauty Blush: I am a big fan of basically every Merit beauty product I have tried but I really have been loving the blush lately. It's a cream blush so you do not need a ton but it's easy to build on. It also goes on super easy.
Westman Atelier highlight: I have tried several highlighters and this is always my favorite. It's a bit of a splurge but to me it gives the best glow. It's also a cream and you don't need a ton!
Summer Fridays Lip Balm: I ordered this a few months ago and it has become my absolute favorite. I am super picky about lip balms and this one hits every thing I like.
Goop G-Tox Shampoo scrub: I was influenced to try this and I have to say it's worth the hype and the price tag. It makes your hair feel so incredibly clean. I use it once a week and it really does a great job of getting rid of any build-up or oil.
What is a clean beauty product you've been loving?