I will be 33 in less than two months. Hold on I need to go cry for a minute. 33! How did that happen? I swear I just wrote a blog post about my 26th birthday! Anyways, with getting older comes skincare issues. I have a skincare routine that I do everyday, but a few times a week I like to mix in an anti-aging skincare routine to supplement. Today I am sharing it with you guys!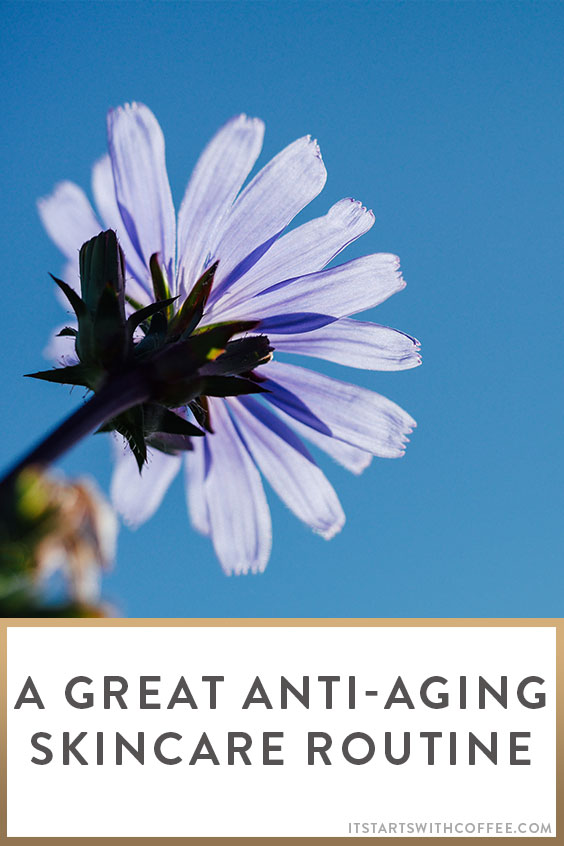 Anti-Aging Skincare Routine
I have always loved Philosophy products and talked about them several times on the blog. The anti-aging skincare routine products I use are from Philosophy.
First, I wash my face with the Purity Made Simple one-step facial cleanser. I have used this cleanser for years once or twice a week. It's great for people with sensitive skin so if you are like me with sensitive skin I promise you it's safe!
Second,  I use the new and improved micro-delivery triple acid peel pads to help improve skin tone and skin radiance, but just once a week!
Third,  I treat my skin with anti-wrinkle miracle worker moisturizer in the morning to help reduce the appearance of the visible signs of aging. TRUST ME your skin will love you!
While Supplies last you can get all 3 together at QVC for $147 (if sold separately $352.00). This is an awesome deal! This trio includes philosophy's world-famous one-step facial cleanser, a revolutionary peel that provides a complete skin makeover in just three minutes, and a serum with a peptide blend that helps address the look of skin texture, radiance, and elasticity. I have been using the three together for quite a while and the difference in my skin is amazing! Especially has been helpful during pregnancy and the winter months!
Philosophy is a well-being beauty brand that inspires women to look, live, and feel their best. They enhance the beauty and health of the skin through multi-tasking skin care and feel-good scents. Their words uplift and nourish the spirit and inspire beautiful days, so women everywhere can feel confident in their unique inner and outer beauty. Ease of use is a top priority for Philosophy. They create formulas that are easy to use and fit into your busy lifestyle. QVC offers the largest assortment of Philosophy, bringing you multi-tasking, approachable, and affordable skincare for all ages, skin types, and genders.
Do you use any anti-aging skincare routine items?
I'm sharing #Philosophy in my life as part of a Philosophy sponsored series for Socialstars™