So I am not an expert at back to school because this is our first year with a child in school. But a few weeks in I feel like we have the hang of things and I wanted to share our best back to school hacks and why we feel like we are in a great routine! I know some people don't start school till after Labor Day so this may still help!
Best Back To School Hacks
Labels: Liam's school requires EVERYTHING to be labeled. By everything I mean everything. Even diapers. We use a company called Name Bubbles (a friend told me about them). They send labels for clothes, shoes, dishwasher safe ones, and anything labels. We have a ton and more than enough for the school year. I had everything labeled before the first day and it's one less thing to worry about.
Prep Everything At Night: At night I get all of Liam's things ready. I make his lunch, fill his water bottle, make sure his school bag is stocked with diapers/wipes/extra clothes/his paci and lovey for nap time etc. I make sure his nap mat is in my car and clean. I also lay out his clothes, shoes, socks, and have sunscreen out so I don't forget. This makes our mornings run so smooth! This way there is no rushing around, nothing frantic etc.
Get Your Workout In ASAP: Once Liam is safely in his classroom it's off to the gym I go, or I come home and run/walk or do an at home workout! I picked up a few new things from adidas in celebration of the school year starting. I love these crops – the believe this high rise 3/4 which are insanely comfortable! They are high waist (my fav) and great to throw on to drop Liam off and to come home and workout in. They work for a variety of workouts too! I also got this amazing sports bra – the don't rest alphaskin bra. I love how breathable it is, how soft it is, and the cute pink details. Of course I am still loving my Ultraboost sneakers which I think are the best running shoes!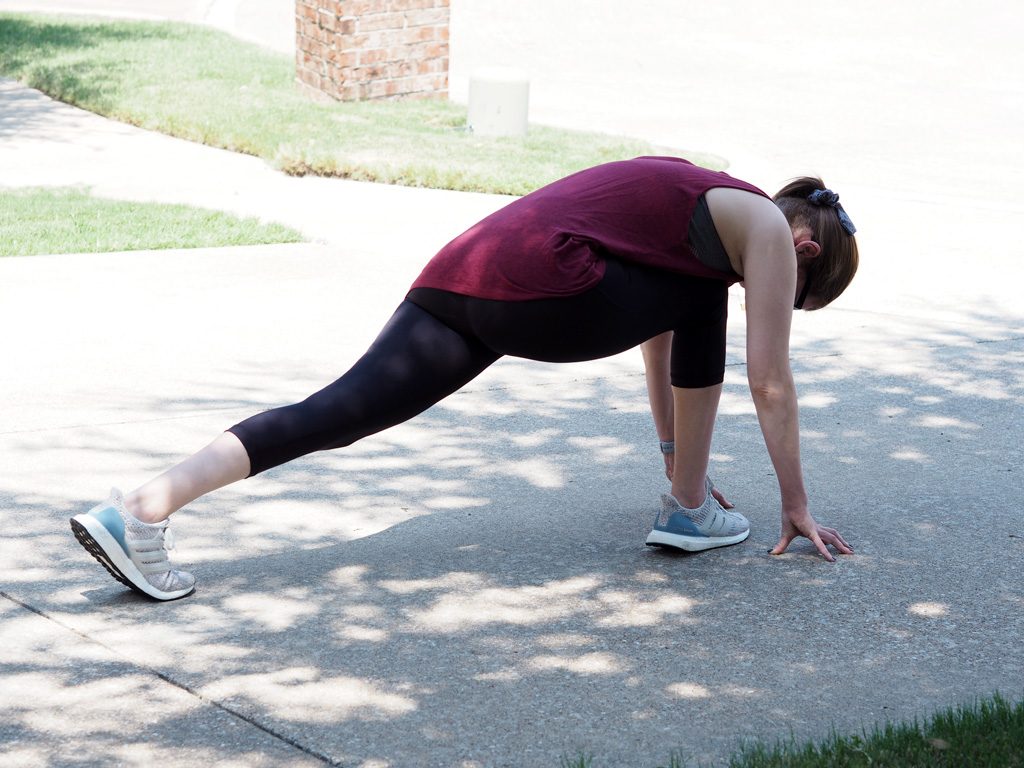 Keep Track: I have a running list of school commitments, dr appts, etc. We use a Google Calendar that we both access to to know what is going on with each of us and Liam. That way there is no "who is going to this?" or "what is happening on Tuesday?" We also keep our meal plans in for the week!
Make A School Friend: Make a mom or dad friend that if you can't remember something you can text or call. Or someone who just chat with at drop off and pick up and make school feel comfortable for you. It also helps with play dates!
I would love to know what your best back to school hacks are?
Thank you adidas for sponsoring this post. All opinions are my own.