Clean beauty is something I am very passionate about. Not only using it for myself but showing others how easy and attainable it actually is. When you get started with clean beauty it can seem a bit overwhelming. If you need some clean beauty basics (to start you off) you have come to the right place.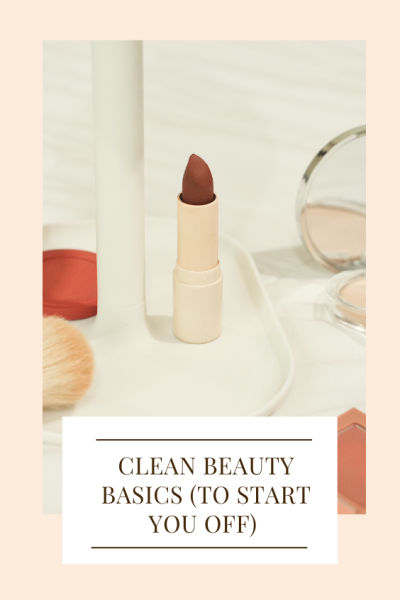 Clean Beauty Basics (To Start You Off)
Mascara: Since mascara is one of the makeup products I think people use the most and one that has TONS of clean options I feel like it's a great place to start. My two favorites are ILIA beauty and Kosas.
Concealer: There are also a lot of great concealer options. I think the ILIA serum concealer is the best one. It goes on easily and doesn't crease or cake.
Sunscreen: I personally ONLY use Supergoop sunscreen. I use it every day all year round and I love it feels more like a lotion than sunscreen.
Body lotion: Hands down the Necessaire body lotion is the best. It's a little pricey for body lotion so I try to stock up during sales at Sephora.
Lip balm: I love the Sephora coconut lip balm. It's super inexpensive at $7 a tube. It's very moisturizing and not sticky.
Face masks: I have tried a lot of clean face masks but the best in my opinion and most gentle is the Tata Harper resurfacing mask.
Blush: I have been using the Saie liquid blush so much lately and it has quickly become a favorite. I love how little you need to use and how easy it is to build on if you need more. Plus it gives such a dewy look.
What are your favorite clean beauty basics?