This is a sponsored post written by me on behalf of Alumbre Coffee. All opinions are 100% mine.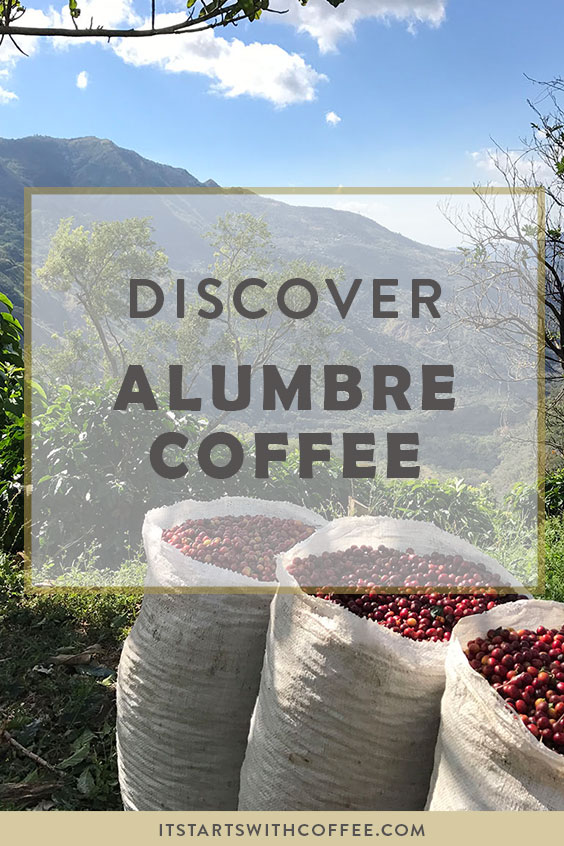 If you know me at all you know there are very few things I love more than coffee. It's a solid 4th behind my husband, baby, and family. So I am always down to try new coffee and hear about an amazing brand. Enter Alumbre coffee. Their coffee is artisan hand crafted and delicious.
I want to share with you about this exclusive company and it's story.
Each coffee bean has its own perfect degree of roast depending on how and where it was grown, the varietal, size and shape of the bean, processing, and storage. I think that's so interesting! Their very skilled roastmasters account for those variations in the amount of heat applied, or the flow of air through the small batch roaster. This ensures that each roast highlights the unique characteristics of each single origin or blended coffee. Their roasting facilities include a green coffee warehouse, a state of the art roasting and packaging operation, a distribution warehouse, and the Company's main headquarters. The roasting and packaging operation is designed to produce high quality coffee's, while still incorporating the artisan's touch needed to produce premium speciality coffee.
One thing I really love is they are sustainably cultivated. Alumbre's commitment to the environment has paved the path for an industry-wide standard of sustainable coffee production. If you are someone who looks to support companies that are sustainably cultivated this is it. The company continuously invests in its people, who play an integral part in the production of the coffee through special projects and initiatives.
A few more things:
Alumbre operates no-cost dental and medical preventative care clinics and pays for private specialists for unique health care problems for its employees in Costa Rica.
No herbicides or insecticides are used on the farms – all weed cleaning is done by hand.
20 years ago, more than 200-acre forest reserve of old growth woodlands was set aside as a nature refuge.
The Company pays higher wages than other growers
The technical assistance provided to Alumbre's partners directly led to the introduction of greenhouse-type drying patios in Lintong, Sumatra.
Alumbre has investments of over $100,000 in renovating schools in Colombia.

I also think the pricing is very reasonable!
La MinitaTarrazu – Costa Rica: $22.00 (12 oz. bag): Medium Roast – Sweet flavors of orange and brown sugar, brilliant acidity and great balance
Alma Del Café De Jardin – Colombian: $17.00 (12 oz. bag): Medium Roast – Rich and sweet, flavors of chocolate and caramel with hints of tropical fruit.
Yirgacheffe – Ethiopia: $17.00 (12 oz. bag): Medium Roast – Fruit with a floral aroma and playful hints of lemon and berries.
MutuBatak – Sumatra: $17.00 (12 oz. bag): Dark Roast – Layers of citrus and pipe tobacco with floral sandalwood aromas.
French Roast – Blend: $12.50 (10 oz. bag): Dark Roast – An intense, full-bodied blend with distinctly smoky overtones.
This is not the kind of product you are going to find in every grocery store. It is produced in very small volume and ONLY available online! Try Alumbre today!
Sign up to learn more and Discover Alumbre now 🙂
Make sure to follow Alumbre on, Facebook, Instagram, and YouTube