One of my favorite quotes of all time is a Steve Jobs quote:
Your work is going to fill a large part of your life, and the only way to be truly satisfied is to do what you believe is great work. And the only way to do great work is to love what you do. If you haven't found it yet, keep looking. Don't settle. As with all matters of the heart, you'll know when you find it.
To me that is all about passion. You have to LOVE what you do. I am lucky enough to wake up everyday and love my job. Being a full time blogger is a dream come true. Not everyday is perfect and some days just suck, but at the end of the day I am passionate about my work. Do you know how to find your passion? There is an app that can help! Good&Co is a really cool app meant to help you find your passions among other things!
Find Your Passion
Even though I have found my passion, I found it interesting to take the quiz and discover my strengths card.  My strengths are creative, seeker, concrete, independent, driven and competitive. Not at all surprises 🙂 This would be super helpful if I was looking for a new job! Wouldn't you want to know yours? Can you imagine being at a job or with a company that your strengths weren't utilized or valued? Using the Good&Co app you can get a better grasp on your strengths and match your strengths with companies that utilize them. In fact you can connect the app to LinkedIn! Such a cool idea!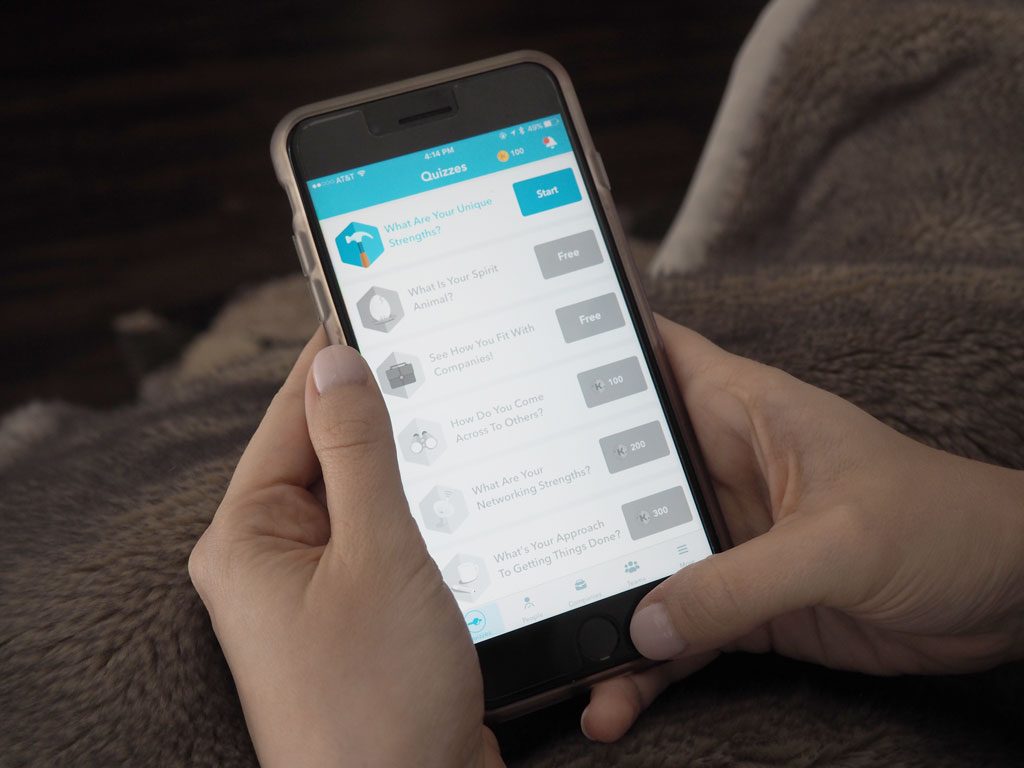 You can use Good&Co to improve your life in the following ways:
Finding workplace happiness
Finding a career and workplace that they love
Learning how to succeed in their career
Learning how to become a better leader and improve their company's culture
If that doesn't convince you I don't know what will! Everyone should find their passions and utilize their strengths!
I encourage to download the app and take the first Good&Co quiz. There, you can unlock your custom Strengths Card and discover in-depth insights into your work style and compatibility with other users and companies! It's a great tool to find your passion and continue it!
Did you find your passion?