This is a sponsored post written by me on behalf of DaytonaBeach.com. All opinions are 100% mine.
This time of year the weather in Texas is FINALLY feeling like December, and while that's all fine and good it really makes a beach trip sounds extra good. My husband is a huge beach lover and one of our favorites for Warm Holiday Fun is Daytona Beach, FL. We have both been to Florida several times but only a couple times together.
With a baby on the way a Fall Beach Escape isn't something we can currently do, but that doesn't mean one of you can't! I want to share my favorite things about Daytona Beach so that you could have some Warm Holiday Fun! Try an escape to Daytona Beach!
Escape To Daytona Beach
Relax On The Beach: What's better than a good book, a fruity cocktail, and some good beach vibes? Very little right? Pack that Kindle full of books and listen to the waves.
Try New Restaurants: The Cellar and Oliv are NOT to be missed restaurants. Both have extensive delicious menus and are truly worth the trip. We are huge fans of finding the perfect brunch spot and Adams Egg is my favorite. Try the breakfast potatoes and you won't be sorry! For some really good tacos, Tia Cori's it is! Seriously Daytona Beach has amazing restaurants so make sure if you go to try tons!
Explore: There is really a lot to do there. From renting boats, and paddleboards, to checking out cute shops. Seeing the manatee at Blue Spring State Park is really fun. If you love to fish like my husband, there are tons of great places to rent fishing gear and enjoy the relaxation and quiet. I am a big fan of spas and yoga so the Daytona Beach Wellness Center is one to not be missed! Massages on vacation are THE BEST. So is a great workout. Can't forget just running or walking along the beautiful beaches.
Events: There are a lot of seasonal events in Daytona Beach. I know you probably think of beach and think summer events but not true. Even during the holidays there are ENDLESS events. A few to not be missed are the Riverfront Holiday Story Exhibit which is an interactive holiday themed event with visits from Santa himself Another great one is Stetson Mansion Christmas Spectacular which features an insanely gorgeous Christmas tour. Reservations are required for this event. So jump on it! For the foodies there is a weekly food truck rally at the Tomoka Brewery which is super fun and a great time to try lots of amazing foods.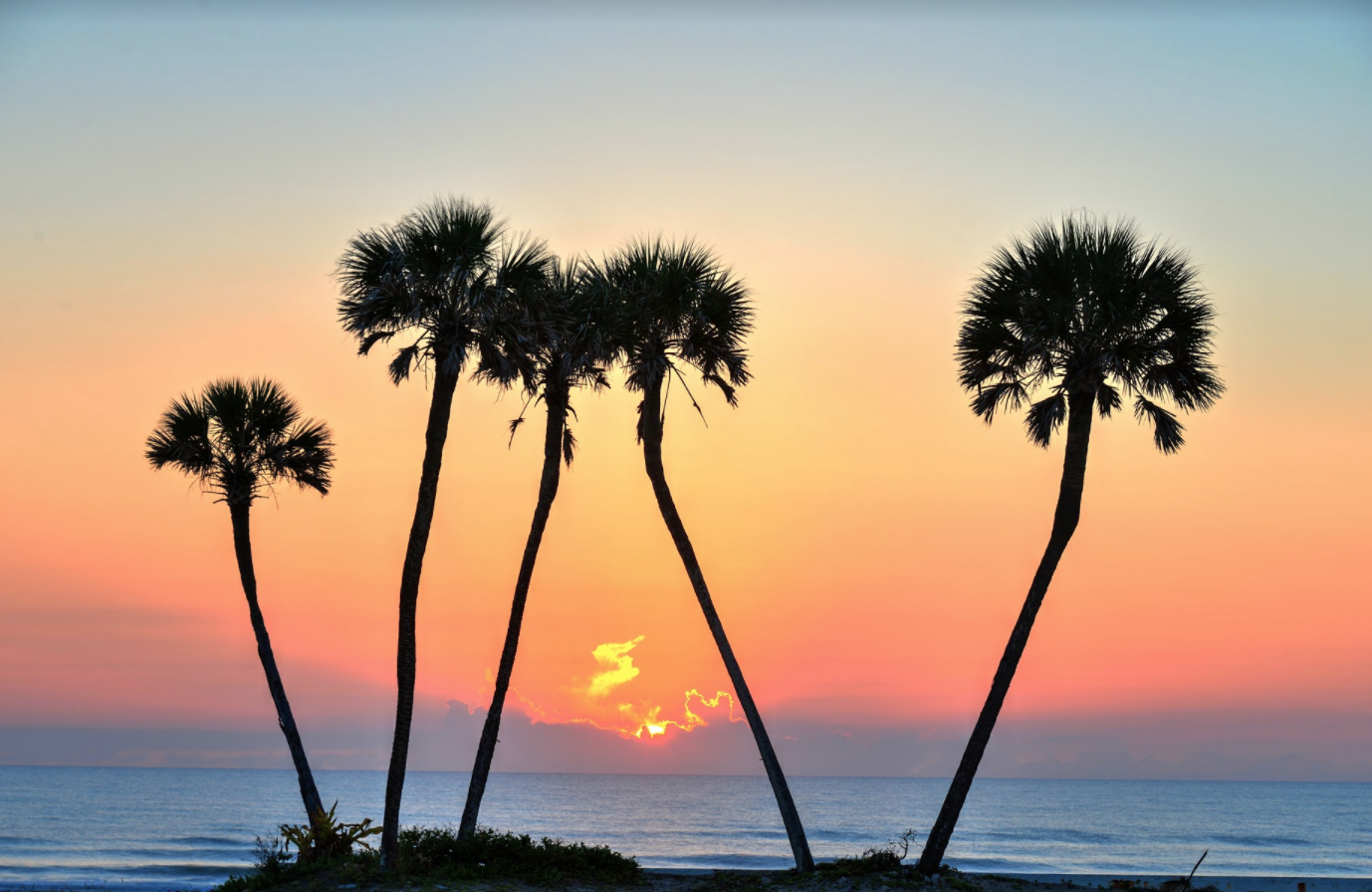 This is really making me itch for a vacation to Daytona Beach. What about you?
Check out these Weekday Getaway Deals as well!
Where is your favorite Fall Beach Escape? Is an escape to Daytona Beach in your future?