This post is sponsored by KRAFT and SheKnows Media.
I feel like going into parenthood, one thing I never really thought about was what to feed Liam once he got out of the bottle stage. Then we found ourselves when he was about 6 months introducing solid foods. We did baby led weaning so we never really relied heavily on pureed foods. We went right for normal table foods. But once that started, I of course, was worried about the smarter foods. Does he get enough veggies? What about fruits? Grains? Dairy? Oh gosh is he drinking enough milk? I mean it never ends. Today I want to share how we get our toddler to love veggies. Especially now that he's in a bit of a rebellious stage.
How We Get Our Toddler To Love Veggies
We mix them into foods he likes: One of the easiest ways in my experience so far is to mix veggies into things he likes/already eats. We started introducing the new KRAFT Mac and Cheese Cauliflower recently and Liam is obsessed. When he sees us making it he does his "happy dance" of freaking out. It's basically the same mac and cheese you know and love but with cauliflower added to the pasta to give it a 1/4 cup serving of veggies. Plus, they really have no idea. I've tasted it and it tastes just as good! It's the easiest way to sneak veggies into a meal without him ever knowing. Trust me, he's focused on the cheese part! Plus, he loves to feed it to himself. So this is the kind of thing that's great to start with because of the size. It's good to practice with a fork or as a finger food! He even goes "mmmmmm" which is the Liam seal of approval.
We eat veggies in front of him: To encourage him to eat different foods or even drink water, we do it in front of him. I say things like "look! Mommy and daddy love broccoli!" He also will eat ANYTHING we eat. So if I am having a bite he insists on having some too!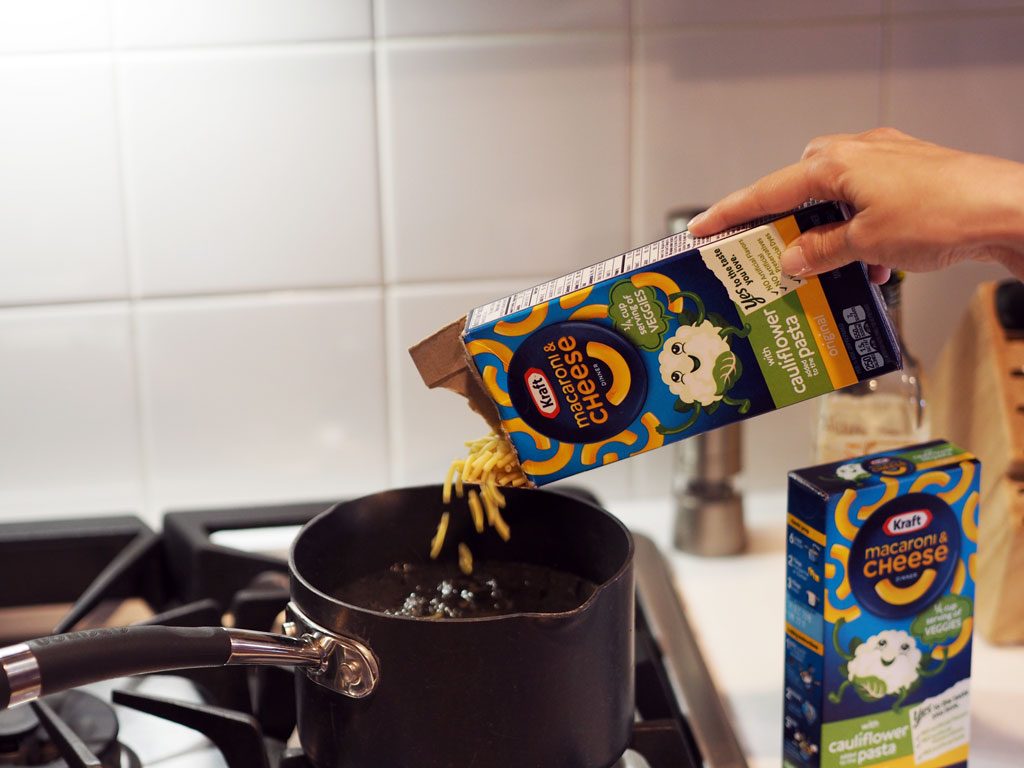 We try new options: As I mentioned above, we try new things like the KRAFT Mac and Cheese Cauliflower and see what works. We know he loves that, so it has now become a staple that we just always have around. We usually make a box and then add it to his meals for a day or two!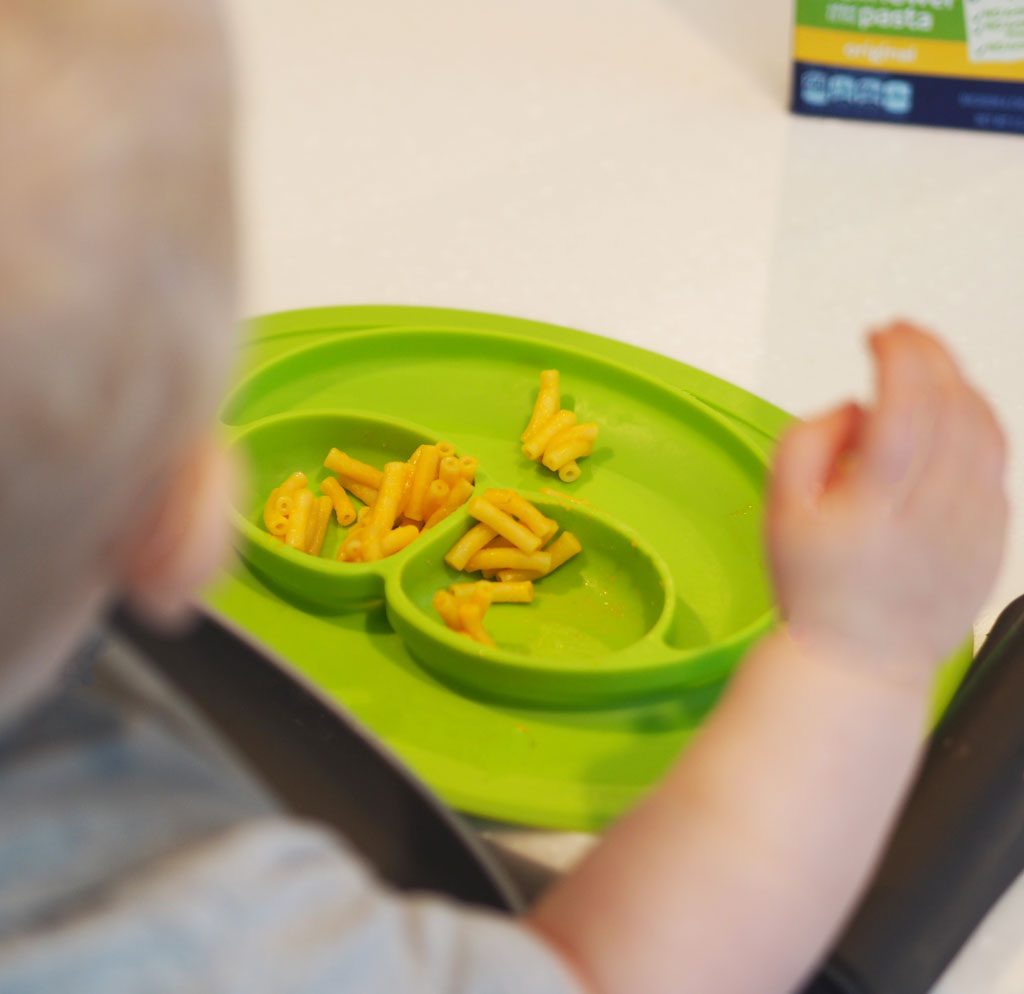 If you have a toddler I know how hard it can be to encourage veggies. So I hope my tips on how we get our toddler to love veggies helps. I highly suggest these tactics as Liam now goes for veggies FIRST on his plate. Which is a big win!