Everyone says that when you have a baby your mom intuition or mother's instinct just appears. This could not be more true. I want to share a few of my momtuition moments with you guys and I hope you'll share yours with me!
Momtuition Moments
When Liam was a newborn he mostly just ate and slept like other newborns. I could always tell he was about to want to eat when he would smack his lips together. I caught onto it one random day, and just knew that it was time for me to make a bottle! Even now as a toddler he does it when he's hungry or eating and thinks something is REALLY good! When he was a newborn we also had the HARDEST time finding bottles he liked. He would do this head shake telling me no when he didn't like it. Finally, we found the amazing Philips Avent bottles and never looked back!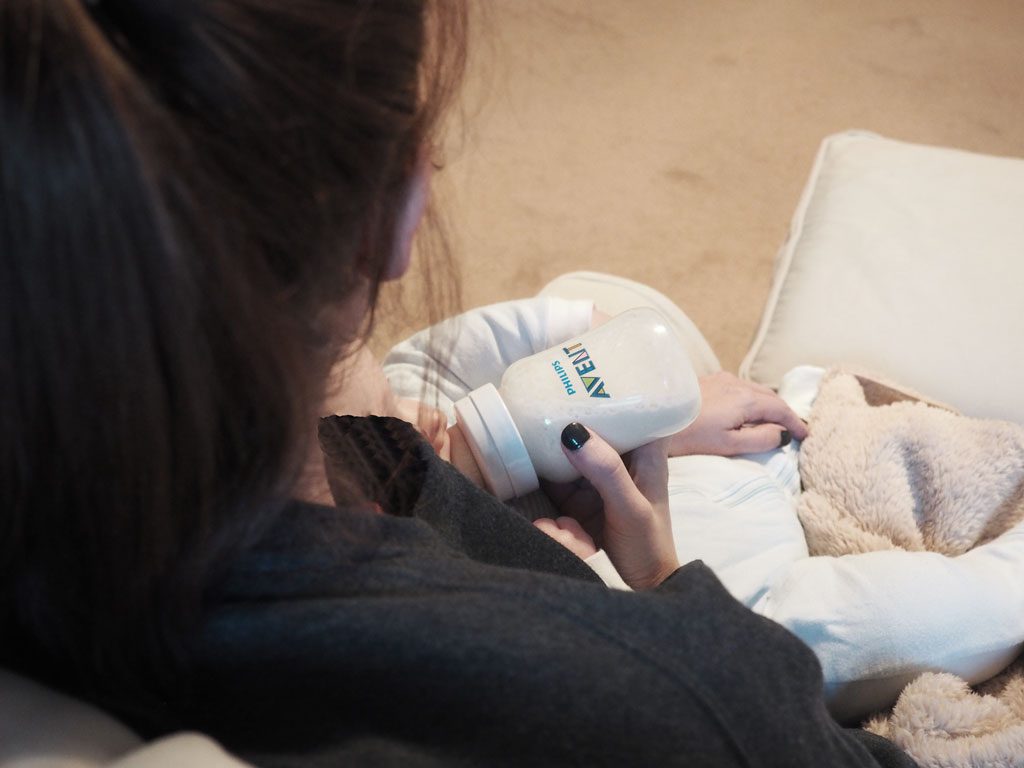 This one may be TMI for you non-moms out there, but when Liam needs to use the bathroom he, like all of us, likes a little privacy, so he crawls behind a chair, his ballpit, or anything he can hide behind. That's how I know it's time for a diaper change! Mom intuition win!
He's in a big mommy phase right now. Of course he loves his daddy and other people, too, but I can tell just by his mannerisms that if putting him down for a second is going to yield a cry or not. He will grab my shirt and bury his head in my shoulder. I know that this is his way of saying "no mama, I'm not quite ready for you to put me down just yet."
When he gets tired, he gets cranky – and like a lot of babies he rubs his eyes. But being his mom and knowing his mannerisms helps me figure out the level of tired. Like, is this a night where even a short book is pushing it? Do I need to say his blessing at warp speed? I always just know! I know a day will come, unfortunately sooner rather than later, that he won't need me as much. The "mama mama mama" days are numbered. I know it's part of growing up, but gosh if I don't love the moments right now where even without words, I just know what he needs – it is almost magical.
Speaking of magic moments, Philips Avent (a brand Liam and I are big fans of!) and SoulPancake put this amazing video together with moms talking about their own mom intuition moments aka mamalogues! Grab the tissues and watch it here. Then share your own mamalogues in the comments below!
Thank you Philips Avent for partnering on this post.