Recently I was sent an advanced copy of one of my favorite authors, Taylor Jenkins Reid new book, One True Loves.
The book, due in June, follows Emma Blair as she marries her high school sweetheart, Jesse, who goes missing the day before their one year wedding anniversary. Several years later she is engaged to a good friend from her hometown, Sam, when Jesse suddenly is found alive. Emma has to decide how she can love two men and which one is her One True Love. It honestly was one of the best books I've read in years. I could not put it down which is not unusual for a book by Taylor Jenkins Reid. When I told Andrew about the book he said "Like Castaway" I said "Yes, but none of the boring island life and everything happening at home with Helen Hunt."
A little back story on my TJR journey: I downloaded her first two books to my iPad before my honeymoon. Knowing I would be spending 10 days on a beach, they seemed like good choices. They were recommendations on Amazon after purchasing another book. Well it took me all of two days to finish both books. Her third book, which came out last year, took me 12 hours of nonstop reading to finish. That's how good her books are. Each of them has completely changed my point of view on an area of my life. I highly suggest adding her first three books to your cart on Amazon right now and preordering One True Loves.
Taylor was sweet enough to answer a few questions for me and I am sharing those below. Thank you so much Taylor. You were an absolute doll, and I am sure I will be reading One True Loves more than once.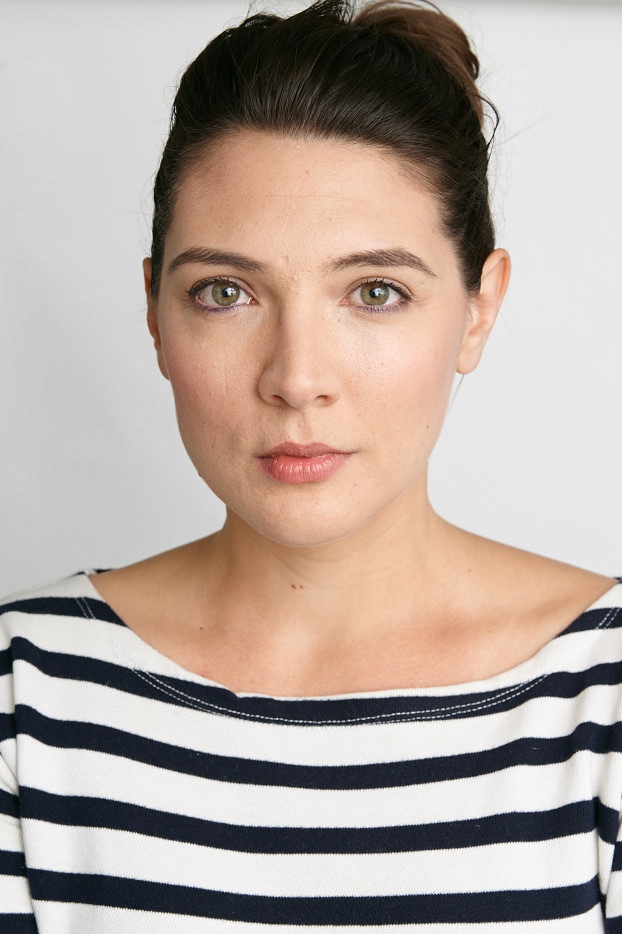 1. What or who was your inspiration for One True Loves?
I really wanted to write about an impossible situation. A woman who has to choose between the husband she thought she lost and the fiancé who has made her believe in love again felt pretty impossible to me. I kept asking my friends, "If this happened to you, what would you do?" The fact that no one had an answer felt like a great place to start a book.
Of course, once I committed to writing the book, I sat down and realized that I had set myself to answer an unanswerable question. So I started cursing myself for about two weeks. But then I settled into it and made peace with answering it the best I could. And that's what One True Loves is, it's me answering an impossible question as best I could.
2. Out of the four books you've written which one is your favorite?
Another completely impossible question to answer! I once heard the author Jonathan Tropper answer this by saying that his favorite is always his newest, so I'll go with that answer for now. I'm very excited for One True Loves to make its way into readers' hands and it's certainly where my heart is at, at the moment.
3. Who of the main characters that you've written do you find you identify with the most?
In some ways, I think I identify with all of them and in some ways, I identify with none of them. All of them take on a life of their own within the story and do things I wouldn't do, for better or worse. I think, perhaps, Hannah, from Maybe in Another Life, is the least like me. She seems to have shed a lot of my own neuroses, which I cruelly passed on to the rest of them.
4. What is your favorite part of the writing process?
The very very very beginning, before I even start writing. I love thinking of ideas, crafting characters before they hit the page. That stage of the process, everything is pure potential. The sky is the limit. I love that part!
5. Where do you write mostly? Home? Office?
I am fortunate to have an office in my home and I'm diligent about treating it like a normal office. I don't sit down at my desk on weekends, etc. I think it's a good sign that my office is one of my favorite parts of the house.
6. My blog is called, It Starts with coffee so do you have a go to coffee drink?
I'm not a coffee drinker but I am near-obsessive about tea. I have an iced tea machine, in my house. Which brews full pitchers of tea morning, noon, and night. I cannot say enough good things about tea. If you like herbal tea, I implore you to go to Teavana and order a Youthberry + Orange Blossom iced tea. You will not regret it.
7. Tell me about the feeling of getting your first book published?
Oh, man. It's hard to describe. It was the achievement of a lifelong dream for me and I was surprised how quickly I felt humbled by it. It's an incredible privilege and I've just worked, since then, to be worthy of the platform.
8. What is your ultimate career dream?
It changes, to be honest. I've been fortunate enough to be given opportunities in both books and TV and I work to balance those passions. My dream, at the moment, is to get to a place where I can focus more on the writing and less on the marketing aspect of being a writer. I think I'm closing in on it!
9. What advice would you give to any aspiring writers who may be reading this?
You're a writer if you write. A lot of people think they are a writer if they talk about writing. And a lot of people think they aren't really a writer until they are published. Neither are true. You are a writer if you sit down and you tell a story from beginning to end. Get writing! A finished project is its own reward. There is nothing quite like the catharsis that comes with completing a book.
10. What's next for you?
More books! And hopefully a TV show or two. I'm currently developing two TV shows and writing my fifth novel. All are projects that I will be able to talk more about soon. But in the meantime, I can say they are very exciting and I believe in them with all my heart.
Thank you again Taylor for being so gracious with your time and for letting us all into your world.
Go here to purchase all of Taylor's wonderful books.
Note: This is NOT sponsored. I was not paid, or asked to do this. I wrote this post purely because I love this book and her other books.