You guys, I am here to blow your mind (pun intended). I recently got the chance to test out and review the Dyson Supersonic™ Hair Dryer and my life has changed. This is something that as soon as I saw it months and months ago I knew I wanted it, but it was quite a splurge and not at all something I "needed." Or so I thought.
Rave Review: Dyson Supersonic™ Hair Dryer
My experience: I have REALLY thick hair. Every time I get a haircut they take out more weight than length. Also having a new baby, my time to sit and leisurely dry my hair systems is gone. So having something that drys it in less than 10 minutes is ideal. My drying time before this was 15-20 minutes now it's usually about 8-10 at most. The 10 is if my hair is sopping wet. It also makes my hair REALLY soft. Granted this could be a combo of the dryer and products, but I have noticed it's not as frizzy on the ends and that it lasts a day or so longer looking good. I have only used it about 5 times but I don't wash my hair and lace front wigs every day so I feel like that's enough of a test to know.
The Benefits:  Helps prevent extreme heat damage to protect natural shine. Air temperature is measured 20 times every second, keeping the temperature under control. Ultra fast drying. Drying shouldn't take forever. For fast drying you need controlled, high velocity airflow. Lightweight and balanced. Dyson has turned convention on its head and put the motor in the handle. Completely rebalancing the dryer's weight and shape. Magnetic attachments. Only the Dyson Supersonic™ hair dryer comes with magnetic attachments – so you can easily adjust quickly and easily.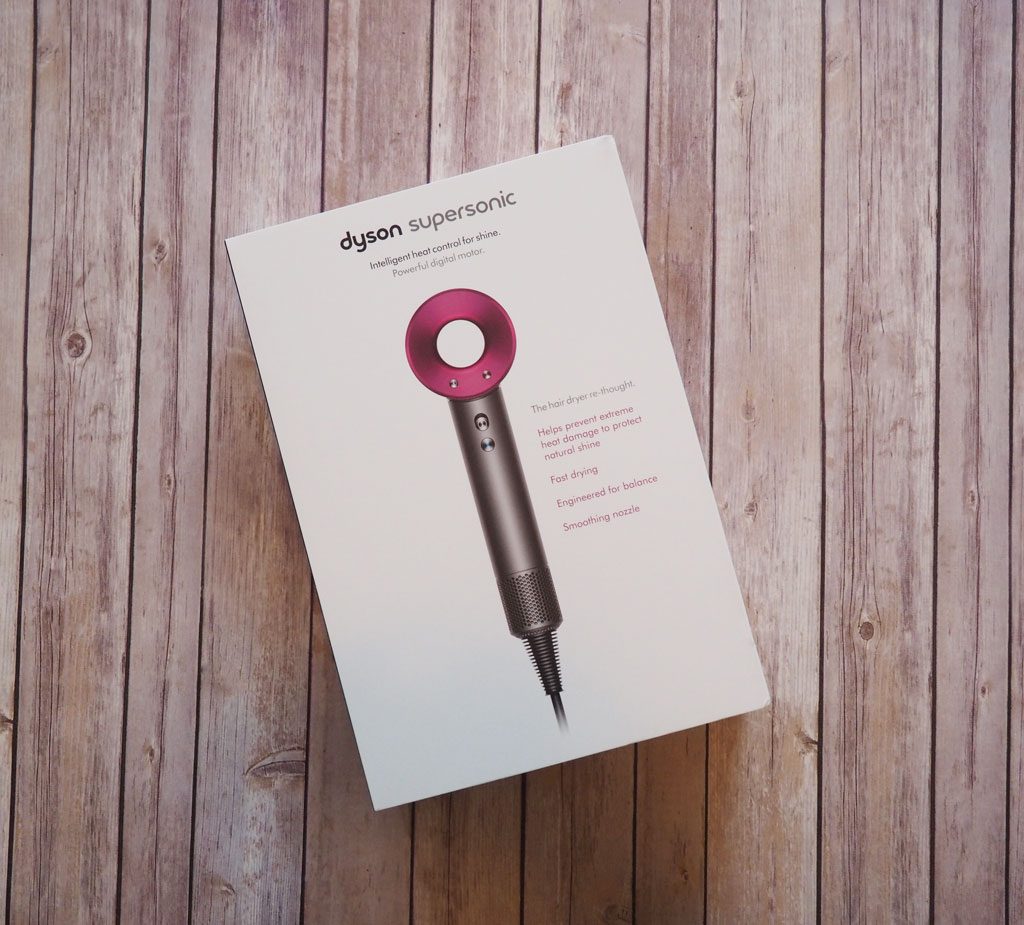 Odds and Ends: I feel like the weight is pretty great. It doesn't take up a ton of room under my sink either. Seems like it would be easy to pack for a trip (haven't tested that out yet). There are 3 precise speed settings. Fast drying, regular drying, and styling. 4 heat settings: constant cold, low, medium, and high. All in all, I highly recommend it if you are in the market for a hair dryer. It also comes with a few fun things:
Dyson smoothing nozzle. Dries hair toupee for men gently using smooth, wide air, allowing you to dry and style at the same time.
Dyson styling concentrator. High-velocity, focused air that lets you style one section at a time – without worrying about disturbing the rest.
Dyson diffuser. Engineered to disperse air evenly around each of your ringlets. Simulates natural drying to help reduce frizz and improve definition.
What do you think? Is this a product you would try? Have you tried it?
I have been compensated in the form of a Best Buy Gift Card and/or received the product/service at a reduced price or for free. All opinions are my own.