Happy Friday! This weekend we have some fun family plans on the agenda. Liam has a birthday party for a good friend of his. On Sunday I am going to see the Barbie movie with some friends! Lots of fun this weekend. But first, weekend reading.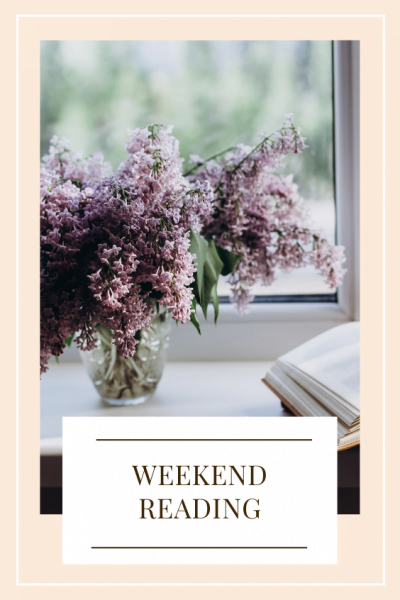 Weekend Reading
What we've been up to: This week was us enjoying the kids last full week of day camp. Charlotte has ballet camp next week and Liam has bike riding camp the week after. I've been working on our schedule for fall, Liam had Piano and Cub Scouts and Charlotte had ballet. Her soccer season starts in a few weeks too. Life is about to get busy!
Articles I loved this week:
How to tell if your sunscreen is expired
Books to read this summer
What is your clutter type?
If you aren't using a scalp massager in the shower you need to be
Montessori summer activities for toddlers
40 nostalgic family movies to watch with your kids
Being anxious or sad does NOT make you mentally ill
The 7 stages of rest
All 12 Christopher Nolan movies ranked
11 biggest box office bombs
Things on my wish list:
I have these shorts in a few colors but really want them in white. They are the comfiest!!
This Vuori t-shirt looks like the perfect throw on tee
Blog posts you may have missed:
10 Things Worth It In The Nordstrom Sale
2023 Goals and Mid Year Review
5 Things That Should Be Organized
What are you up to this weekend?