Back in September, we went to 30A (Rosemary Beach and Seaside). This was our first time, so this 30A Travel Guide is purely from the things we experienced but I loved everything we did and I wanted to share! We stayed in a rental house with our best friend and their 2 kids so it was perfect!
30 A Travel Guide
Where To Stay: We rented the most amazing house! It was perfectly central to Rosemary and Seaside and it was perfect for 4 adults and 4 kids! It had 2 master bedrooms upstairs as well as a living room, half bath, and kitchen. Downstairs there was a bunk room with 2 sets of bunk beds and a trundle and another room with two twin beds. There was also another full bathroom, as well as a HUGE game room. The house also had a pool and a hot tub! It came with tons of beach equipment and the kitchen had a wine fridge and Vitamix. I couldn't recommend it more. Also, this was not sponsored, we paid fully for this I just really loved the house.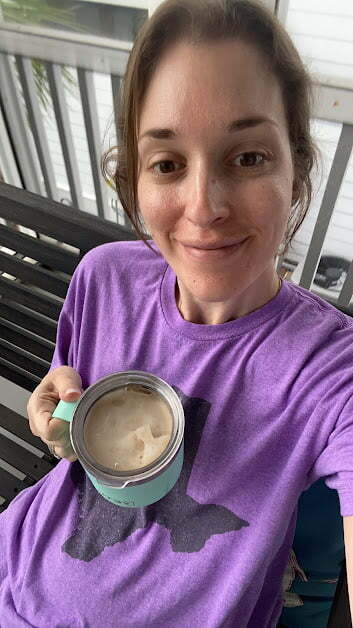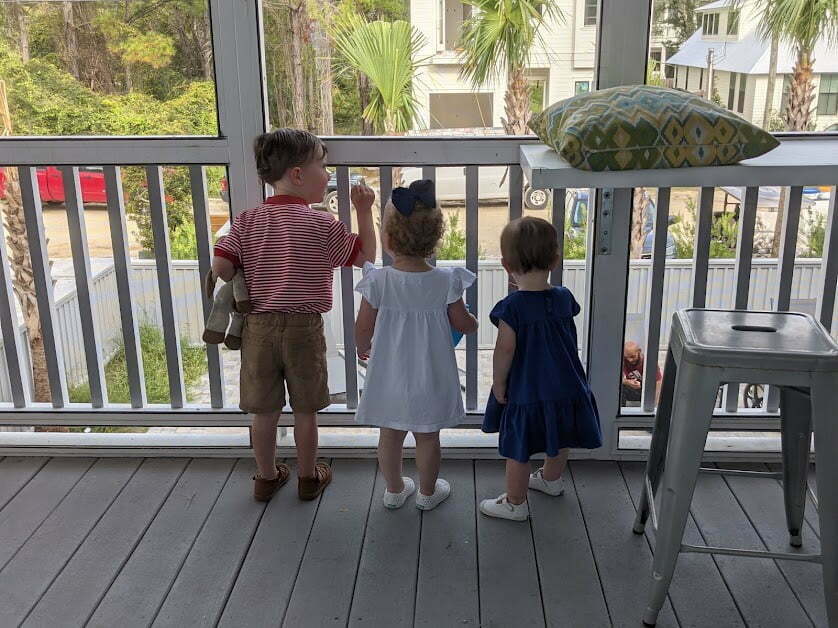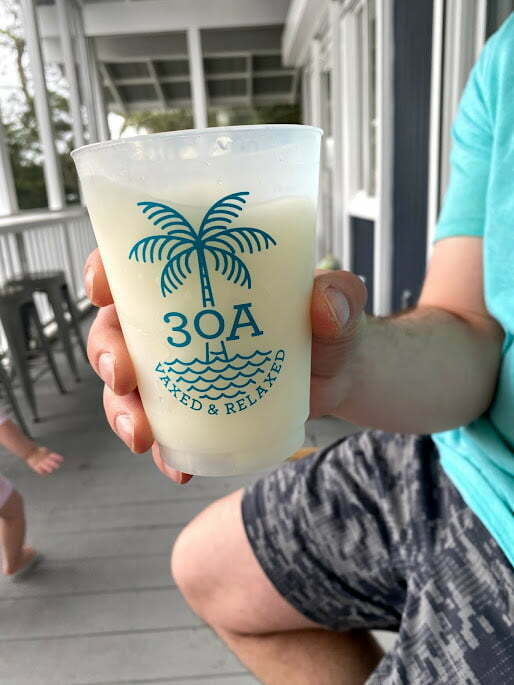 Where To Eat: We went to a few restaurants and we loved them all! The first night we ordered pizza from Bud and Alley's pizza. It was SO SO SO GOOD! But for sure order more than you think you need. The next day we got Publix sandwiches for lunch then ate dinner at Great Southern which was also fantastic. The day after we ate dinner at The Perfect Pig. Such a great meal. The last night we went to The Hub which has live music and tons of food options as well as shops! We also got Donuts from Dough Sea Dough one morning and they were incredible!
Where To Shop: We did not do TONS of shopping but we did go to the main shopping area in Seaside and had to check out The Seaside Style, and Seaside Style kids to outfit ourselves. There were tons of cute shops there as well!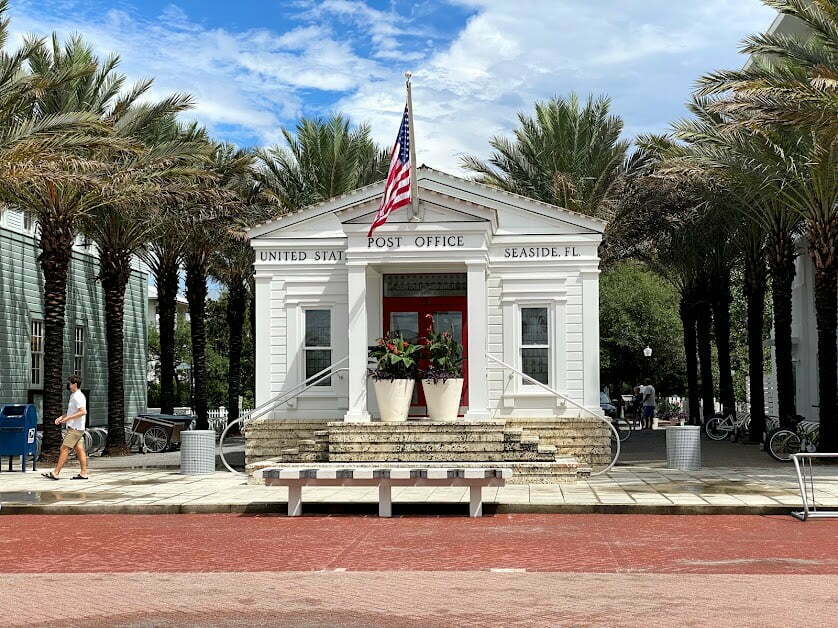 What To Do: We went into this trip knowing we mainly wanted to relax. At night after we put the kids to bed we played lots of games (our house came with tons and we brought some). We also went to the beach of course! The beach access at our house was wonderful and the beach was private which meant it was not too crowded.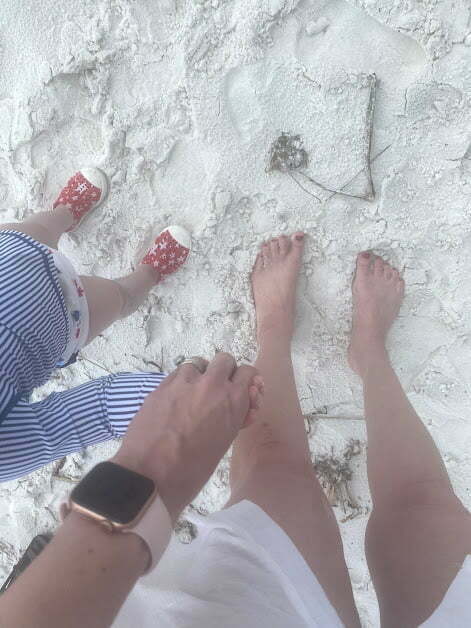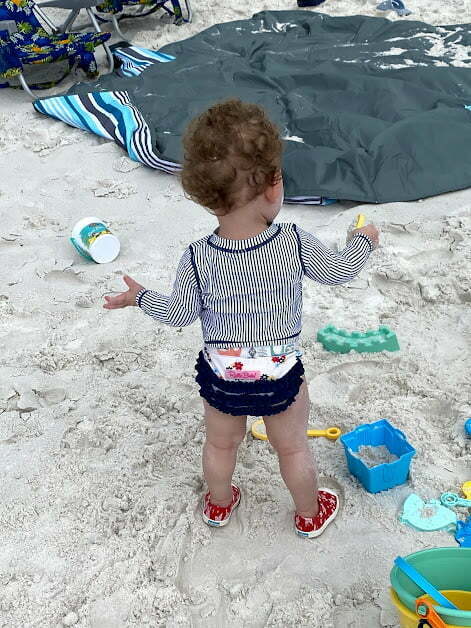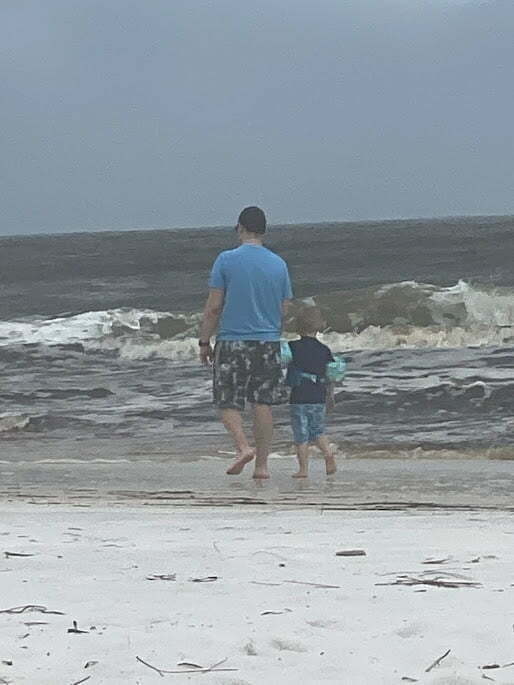 We definitely look forward to going back and adding more things to this list!
Have you been to 30A?