OK, so I will admit making a 38th birthday wish list seems a little silly. At 38 I can pretty buy myself whatever I want and I do not expect to get gifts. However, I guess these are things I wouldn't mind buying myself or if someone WANTED to get me a gift these would be nice too!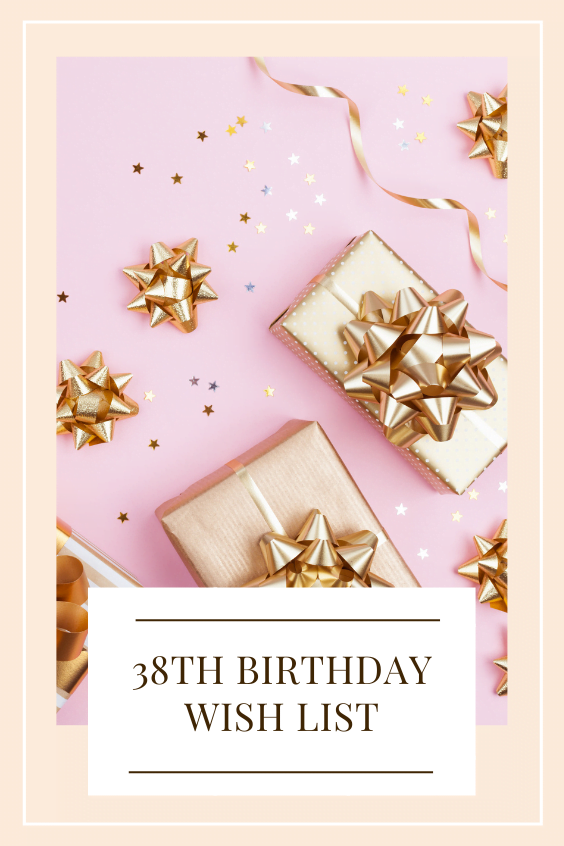 38th Birthday Wish List
Lululemon Tank Tops: I just got 2 of these tank tops recently and they are perfect for summer! I would love to grab a few more.
Corkcicle Mug: I have 2 of these but would love this pretty pink one! These are honestly my favorite mugs for keeping my coffee hot!
Stuart Weitzman Sandals: I have the clear version and the black would be great to rotate in! Pretty much all I wear out on dates or out with girlfriends in the summer!
Loeffler Randall heels: We have a few things coming up that are cocktail attire and this would be so great! I have wanted them for years and I think now is the time to pull the trigger!
Denim Jacket: I have been on the hunt for an oversized denim jacket for months! I have tried and returned several and just can't seem to find the perfect one! If you know of one please let me know in the comments!
A new bag: I need a new bag like I need a hole in my head but I wouldn't mind this one. It's been on my wish list for YEARS! I think it's just a delight and the perfect size.
Again none of this is stuff I need but all things I may treat myself to!
What would be something on your wish list?