Over the last few months, I have tried A LOT of new products and a few have made their way into my rotation of things I just now can't live without. I want to share 5 products I am loving right now that I really think you guys should give a try!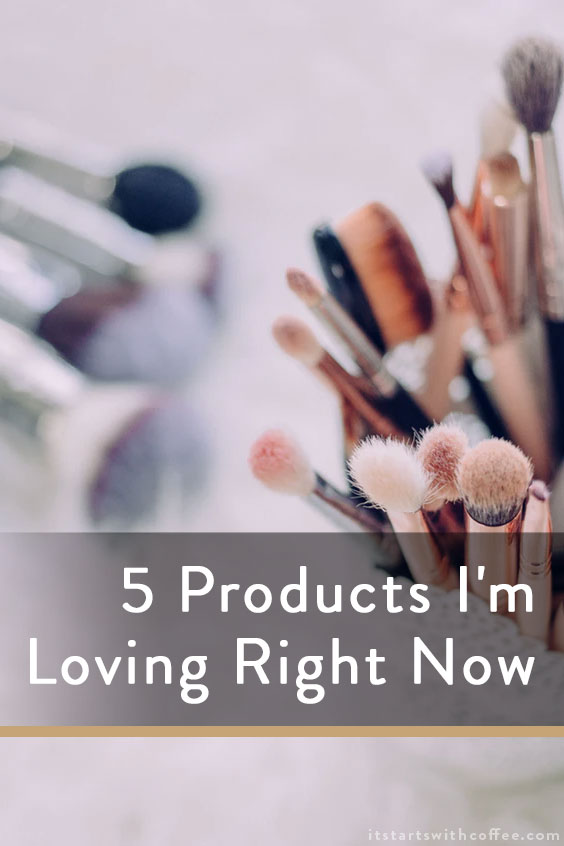 5 Products I'm Loving Right Now
Farmacy Cheer Up Eye Cream: I really love the Ole Henricksen banana bright eye cream and I wanted to try this one when I was browsing in Sephora. This one is really good too! I love that it not only brightens up under my eye but I feel like it helps my concealer stay on better too (more on that below).
Alba Shaving Cream: I got this back in the fall from my first Grove Collaborative box and holy wow it's become my absolute favorite shaving cream! It's inexpensive, it smells AMAZING, it's natural and cruelty-free, and makes your skin feel so soft. So many wins.
Herbivore Lip Conditioner: I am a lip product junkie and will pretty much try all of them. This is a great one for winter to keep your lips moisturized and feeling good. My lips get really chapped in the winter and this has been a staple in the mornings.
Ilia Concealer: I have been slowly trying to move to a mostly clean makeup routine and this concealer is the best I have tried. I put it on after my Farmacy eye cream and I feel like it goes on great without creasing. It hides the newborn and toddler induced dark circles and makes me feel less dead looking.
Tata Harper Regenerating Cleanser: I am a HUGE Tata Harper fan and I really wanted a gentle exfoliating cleanser to use a few times a week. This meets all my needs. My skin feels great after and I know it's clean and just like all the other Tata products it's worth the money!
If you are looking to try some new products and especially clean products these are great ones to try and really get my seal of approval!
What is one product you've been loving lately?