When I was growing up, and even now, stockings are some of my favorite parts of the holidays. A favorite holiday tradition to receive in my stockings has always been candy. I mean duh right? Growing up candy was a HUGE part of our stockings and I can remember running to the living room to get my stocking and spending the rest of the day snacking on the candy that was inside!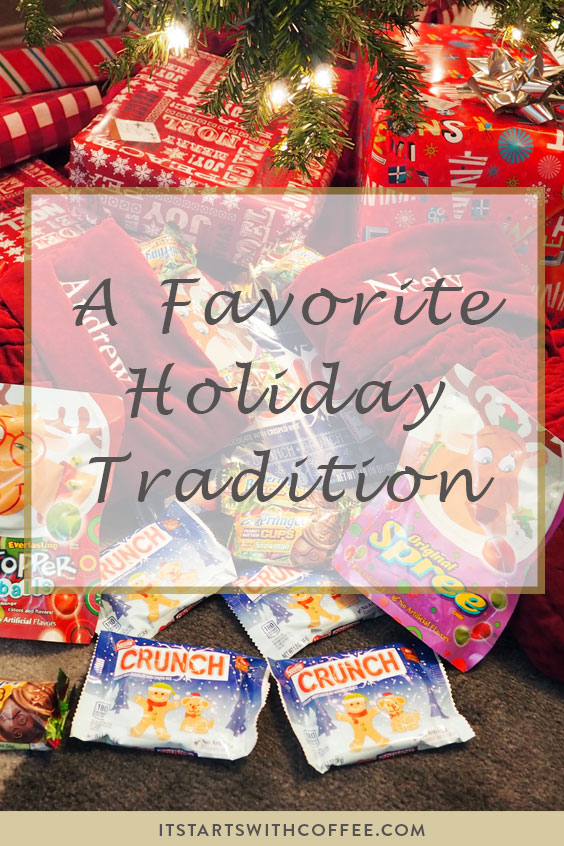 Of course some of my favorite candies to receive as a child have not changed. Butterfingers, SweeTarts, Gobstoppers (willy wonka fans?), and Nestle Crunches! When I was away at college my mom would send me finals care packages around the holidays and I would get so pumped to have chocolate to study for finals with! So something about these candies always reminds me of the holidays.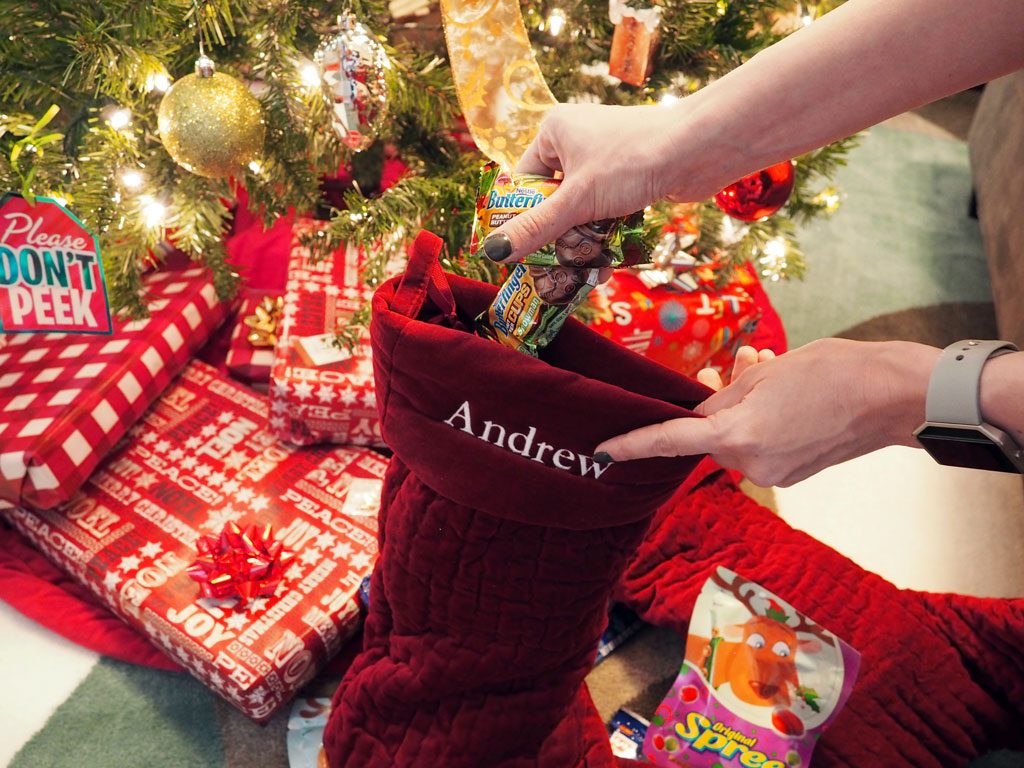 Now that I have my own home, and a husband that I get to do a stocking for, I always fill his with candy too! We love the same candies and Andrew's current favorite are the Butterfinger Peanut Butter Cup Snowmen! So usually the way I do it is put his non candy gifts on the bottom and then I let the candy kind of pour out! Our tradition is to leave stockings on the floor by the fireplace or tree after they are filled!
Something about stockings are just THE MOST FUN! Am I right? Since Andrew fills my stocking I am really hoping for some Nestle Crunch, SweeTarts, Sprees, and Gobstoppers!
If you need some ideas for candies to fill stockings with Nestle has you covered! Butterfinger Peanut Butter Cup Snowman and Original Spree and Everlasting Gobstopper Snowballs in Reindeer-themed packaging are the perfect festive addition to stuff stockings this holiday season. With their joyous snowman mold, the Butterfinger Peanut Butter Cup Snowman will delight consumers with the classic Butterfinger crispety, crunchety, peanut-buttery flavor drenched in a smooth milk chocolate coating, making them the perfect Holiday treat or baking accessory this season with no artificial flavors or colors! Red and green Original Spree are the perfect complement to any Holiday décor or treat. I think these would be fun in cookies too! Everlasting Gobstopper Snowballs are the colorful and never ending gift that keeps on giving for all your loved ones this snow-filled season with no artificial flavors! Share the joy this holiday season with this the Nestlé Crunch Medallion (my favs), beautifully molded with a festive gingerbread man and his adorable little pup in a winter setting! Made with no artificial flavors or colors and dressed up in packaging reminiscent of the ugliest of sweaters, the Nestle Crunch 1 LB Bar the perfect gift for any candy lover that'll last all season long… maybe! I mean if I got it, it would be gone in a few days! With festive shapes sure to tickle your taste buds, these snowmen-, bell-, and Holiday tree-shaped, SweeTARTS Merry Mix are perfect for decorating, baking, and snaking and are made with no artificial flavors.
Do you have a favorite holiday traditions that always take you back to childhood? What are they?
This is a sponsored conversation written by me on behalf of Nestle. The opinions and text are all mine.