Andrew and I knew we wanted to do a weekend away this summer but not anything too far as we have a few vacations coming up to California and South Carolina. We had only been to Austin together once and it was for a wedding so we didn't get to do too many Austin things. Knowing that we decided to take a trip to Austin for a weekend coming up. When trying to figure out what we were going to do I was chatting with someone very helpful and she told me about the "Choose your own Austin Adventure" way to do things! I was so excited! Growing up the choose your own adventure books were some of my favorites so I loved the playful way of figuring out how to plan our weekend. We already knew we were staying at the Four Seasons Hotel Austin so the next thing to figure out was activities such as food, shopping and tourist attractions. I love how interactive this site is from things like "cocktails on the lawn" to "breakfast tacos" to "shopping on South Congress." There is no limit to the combinations of fun activities. I found so many new places I had never heard of before!
I am so prone to going places and seeking out old favorite restaurants and hang outs. I am not so great at being adventurous and trying some place new. I took to the module above to help me plan the perfect weekend away in beautiful and fun Austin, TX.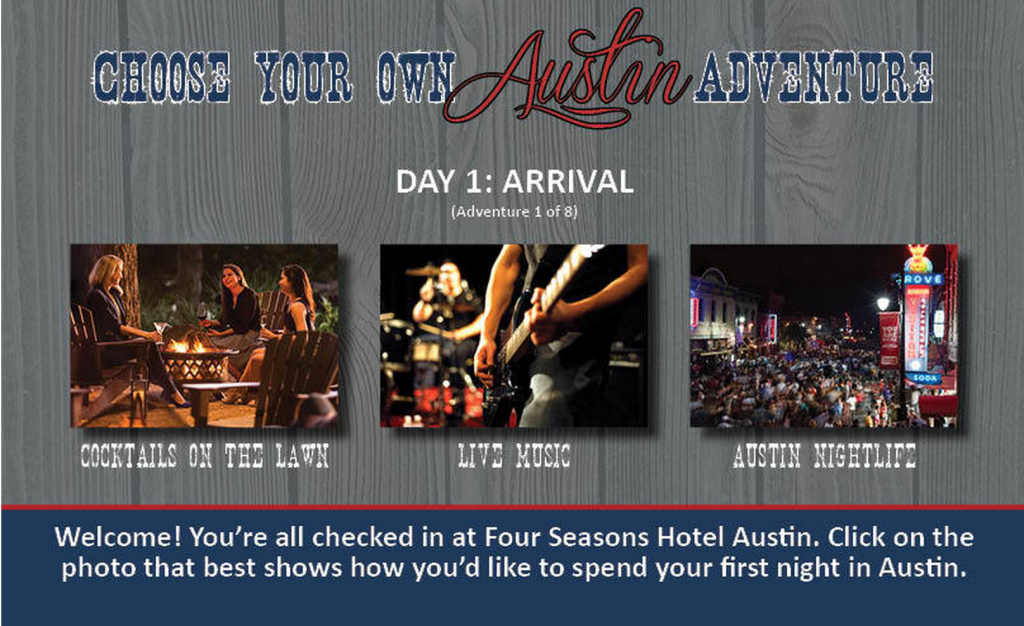 I love the choices on what kinds of things we would want to do. If we are feeling like some live music, some cocktails or getting dressed up for the Austin night life all of those options are there!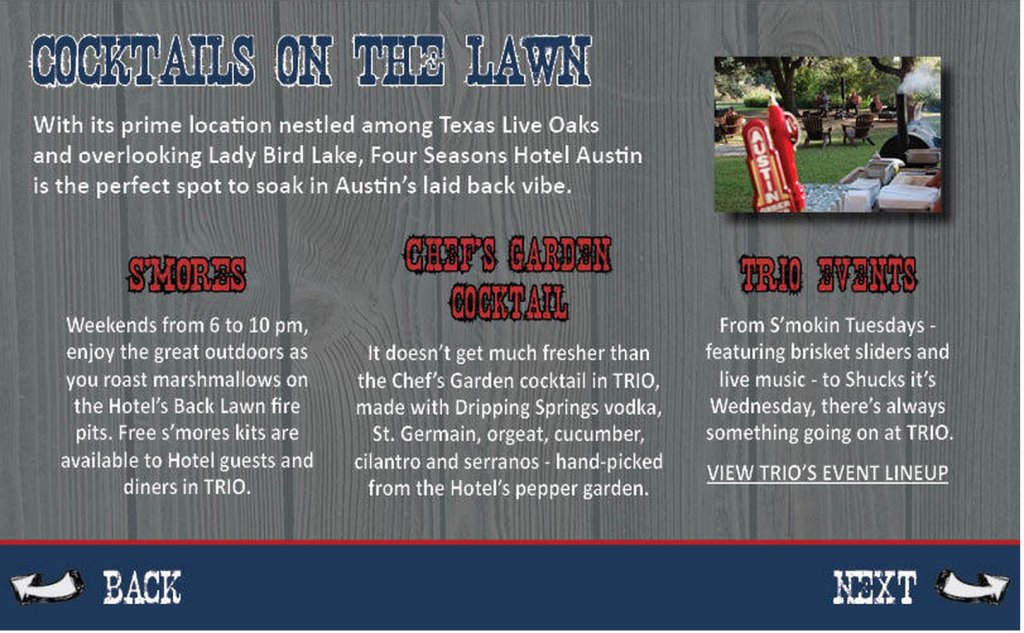 We are really looking forward to checking out the s'mores kits available at the hotel and sitting out at the fire pit at the hotel after dinner.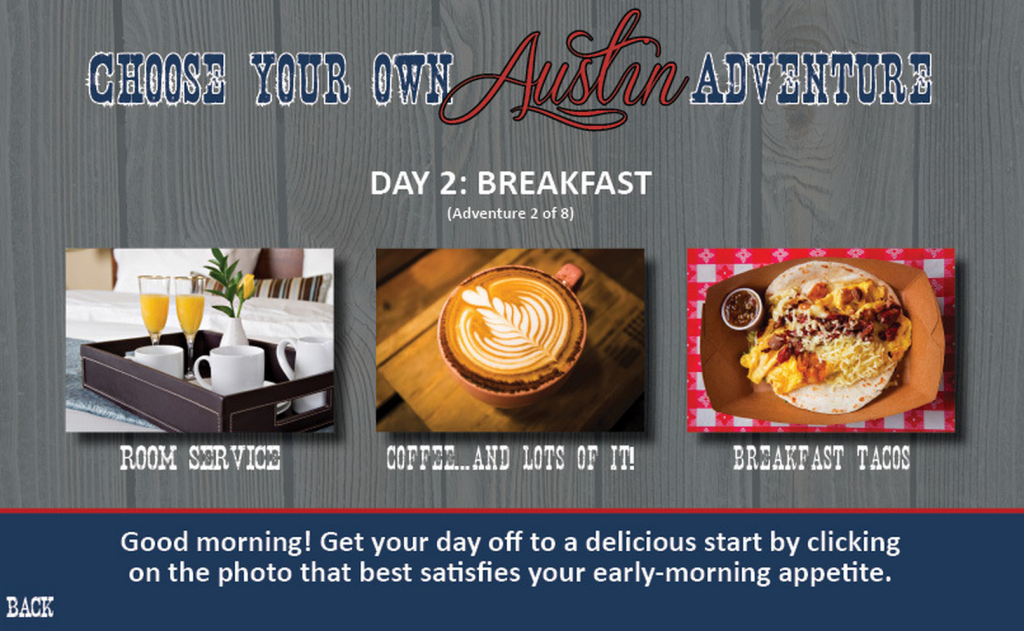 I really had no idea where we should go for breakfast each day and I knew I wanted to get out in Austin and check out some fun coffee shops. So clearly you know I picked option 2.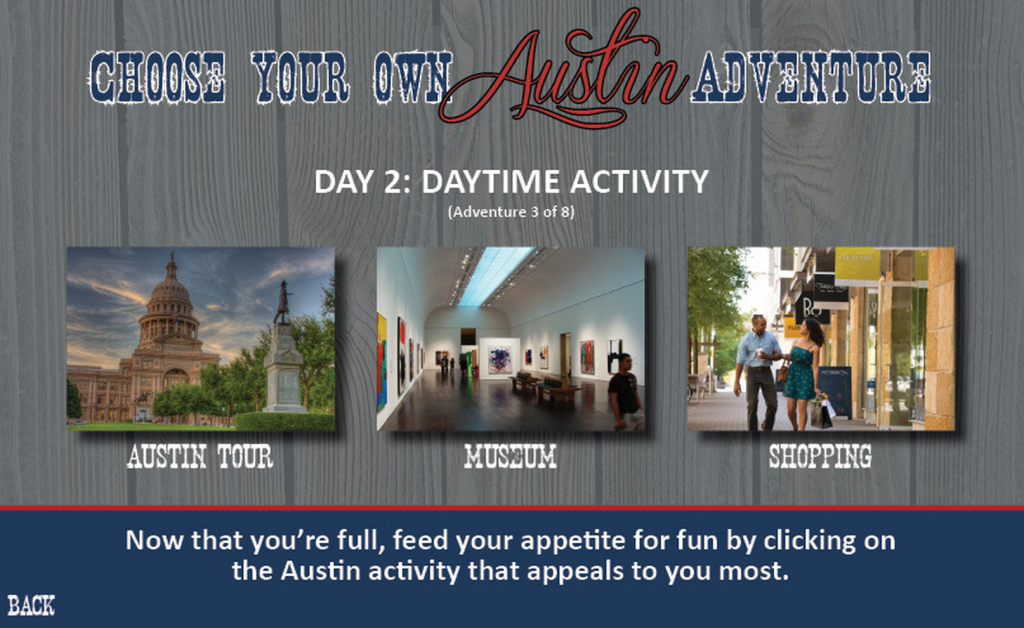 It wouldn't be a trip to Austin without heading out shopping to The Domain or South Congress. But if you are in a museum mood or interested in seeing the capital you can get all of that info here too!
The module is really helpful in trip planning and I highly suggest checking it out for your next trip to Austin! I can't wait to show you guys what we decided to do and report back after the trip!!
Thank you to Four Seasons Hotel Austin for sponsoring this post and partnering with me!