I love to share the things I am currently loving and they are always some of my most popular posts. I haven't done one in a bit and this October I am currently loving A LOT. First of all, before I get into the post I am loving that Sunday, is Andrew and my 6 year wedding anniversary which is insane to me! But now, let's have some fun with the things I am loving and maybe you'll find something new to love too!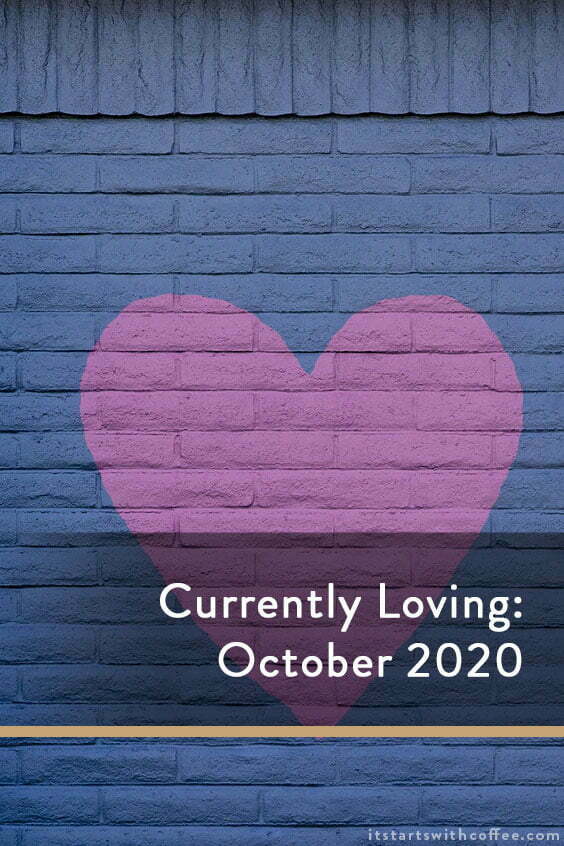 Currently Loving: October 2020
Watching: We are almost done binging every season of Married At First Sight which honestly, is the perfect show to watch when so much serious stuff is going on in the world. Great distraction for sure. We also started, Succession which I am loving. Lastly, we are watching CNN and all the Presidential Election coverage pretty much 24/7. Oh and Cowboys football!
Listening To: Lots of Podcasts and CNN radio. I have been listening to The Daily, Pantsuit Politics, Bad On Paper, Crime Junkies, and Girls Gotta Eat mostly.
Reading: Oh gosh so many great books lately. I read quite a few that won't be out for a bit (more on those soon) and recently I read The Boys Club and The Roommate. Both were fantastic!
Wearing: My daily uniform is leggings, workout top, long sleeve shirt, and puffer vest or pullover. I also have been pretty much ONLY using my belt bag from Lululemon. I have it in 3 colors. This is my school dropoff gear. Then I shower after my workout and change into leggings and a pullover. Seriously find me in this combo till spring. Not mad about it.
Beauty: I got this towel scrunchie recently and it's been something I have been obsessed with. I shared it on Instagram and so many of you told me you got it! It's seriously the best. This Naturopathica honey vanilla lip balm is on rotation for me right now. I keep it in my belt bag and apply all day. I am also loving the Naturopathica Lemongrass body scrub. It makes my skin so so soft! Also, Vintners Daughter sent me more of my favorites the Active Botanical Serum and Active Treatment Essence. They are splurges but last for SO LONG! Worth it if you think about cost per use.
Random: Still loving my morning walks which have been even better now that mornings are so much cooler. This is really random but I really have been addicted to holiday grapes and pink lady apples. I snack on both nearly every day. One of my friends has me following The Lazy Genius on Instagram and I am obsessed! Give me all the hacks. Also, Big Little Feelings is an amazing Instagram account for parents to follow. It goes into toddler and child behavior.
So tell me what you are currently loving this month!