I am someone who has always loved TV. Most of the podcasts I listen to are TV related, and one of my favorite ways to unwind is to curl up with Andrew and watch a show we both love. Now that we've been into the Fall TV season for a while, I thought I would share what I'm watching this fall with you guys!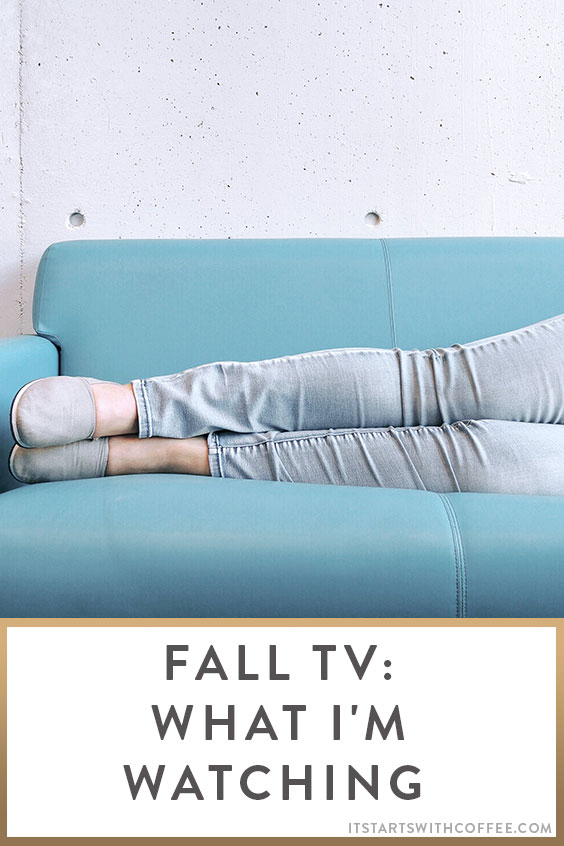 Fall TV: What I'm Watching
New Shows:
This Is Us: This is probably my favorite, just like everyone else. I had super high hopes for it and every week I really love it more and more. It's such a cute show, and while I disagree that it's like Parenthood (it's really not) I will say it's a good show with a solid cast. I am glad it's going to get a full season.
Designated Survivor: This is truly filling the 24 shaped hole in my heart. We LOVED 24 and Jack Bauer, and this is basically if Jack Bauer became president so we like it and it's staying.
Notorious: This is so silly and stupid and honestly it's not great but you know what? It's super fun to watch and Piper Perabo has legit not aged a day since Coyote Ugly.
Pitch: Another great Fall show with an amazing cast. The story line really pulls you in, and if you haven't seen it you should really start watching it.
Divorce: Sarah Jessica Parker is so fantastic. I was really hoping to love this show, and while I like it, it's a little strange. I watched the first 2 episodes on my recent trip to NYC and it made me a LITTLE uncomfortable. There is a lot of sex and while it's good, proceed with caution.
Returning Shows:
Shameless: This is probably my least favorite season so far. I will stay with it because it's one of the only shows we watch together, but I hope it picks up. I miss Micky and Steve. Also Frank is THE WORST.
Survivor: Really good premise this season of Millennials vs. Gen X and really fun new twists. We are enjoying it and I hope they do a season with returning cast soon!
Grey's Anatomy: I have said this to anyone who will listen: Grey's got better when McDreamy left. I know I sound crazy but honestly the show had some seasons in there that weren't great but the last 3-5 have been amazing. I love Alex's storyline. I love Maggie. It's really great lately. If you used to watch it's time to pick it back up!
Still To Come:
Gilmore Girls A Year In The Life: Unless you've been living under a rock you know that Gilmore Girls is coming back next month to Netflix for 4-90 minute episodes. Counting down the days! #TeamJess
Nashville: CMT picked it up and it's back in early January and I am really hoping the rumors of Connie Britton only being in half the episodes aren't true. I also hope Juliette found a way to be OK after her plane went missing. EEEEK!
Scandal: Kerry Washington had her baby a few weeks ago so I'm ready for Scandal to be back. Let's see Millie become President!
This is what I'm watching and I would love to know what you're watching!