I know sometimes it can be hard to spend money on something expensive. Especially if you aren't sure if it will be worth it. I can't speak for all items but I can speak for the fashion and beauty that are worth the splurge in my opinion.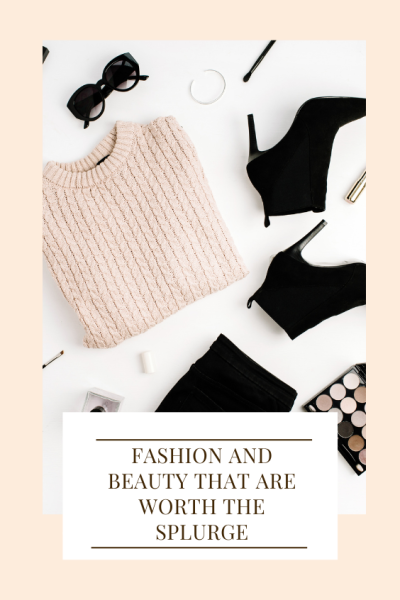 Fashion and Beauty That Are Worth The Splurge
Fashion Worth The Splurge
Louis Vuitton Neverfull bag: I purchased this bag in 2013 and 10 years later I still use it all the time. It's one of those bags that will never go out of style and the cost per wear is in the pennies for me.
Stuart Weitzman Sandals: I have these in two colors and they are basically all I wear from about March- October for nights out. I wear them with dresses, jeans, etc. They are also perfect for vacations!
Vince booties: I got these last fall and wore them ALL fall and winter! They are a great bootie to wear with dresses, skirts, jeans, etc.
Cashmere sweaters: This is pretty general but cashmere sweaters never go out of style and if you take care of them can last for years. My favorites are Vince and Jenni Kayne.
Lake Pajamas: I have posted about my love of Lake Pajamas several times! They are expensive but the quality is amazing. If you hang them dry they last and keep their softness.
Beauty Worth The Splurge
Vintner's Daughter serum: I have been using this almost 5 years and I truly think it's made the biggest difference in my skin.
Tata Harper resurfacing mask: I use this mask 1-2 times a week and I have repurchased it at least a dozen times.
Summer Fridays lip balm: I put this on here because at $24 its a splurge for lip balm. It's my absolute favorite ever though.
Goop G-tox shampoo: This is a splurge but I only use it once a week and it lasts a while. Your hair will never feel cleaner.
What is something you think is worth the splurge?