I love the holidays. It is seriously my favorite time of year, and one of my favorite parts is doing things as a family. We have a lot of fun family traditions we always do then we have things we like to do if we can work it in! I combined all of those things, plus some things I would love to do as my kids get older for the ultimate holiday bucket list for families! I hope you find this helpful and can create some amazing memories doing these things!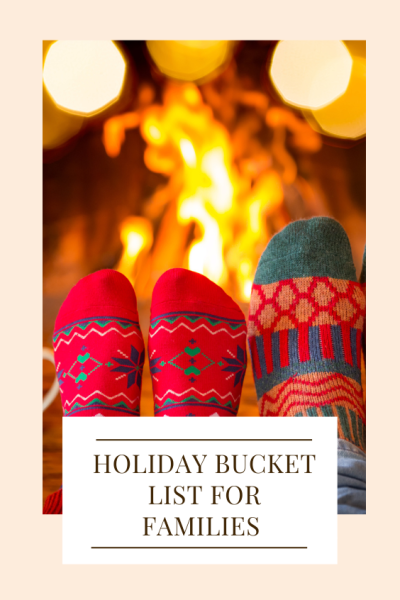 Holiday Bucket List For Families
Also, I have things below that are free, cost money, and involve volunteering, so truly there are activities and ideas for everyone. I know the holidays can cause a lot of us to feel pressure to do ALL THE THINGS. I know I can feel overwhelmed with things and see everyone doing so much. It's easy to feel like you aren't doing enough! That's not what I want this to be. Just a list with some fun ideas. That way if you do want to do one thing or 10 things you have a place to check for some things to add to your list!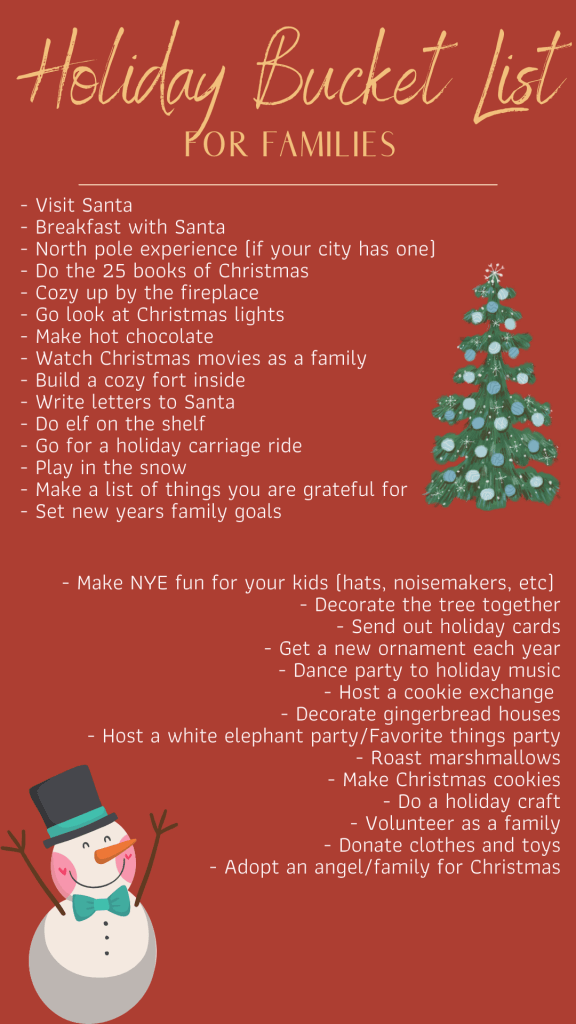 What would you add to this holiday bucket list for families?