So I'm about 3 months late with this post but better late than never! In February we threw Liam a super fun first birthday party. Since his birthday is right around the Superbowl and we are huge football fans we figured a football themed first birthday was the way to go!
How To: Football Themed First Birthday
For the invites Andrew actually made them. I found a few ideas on Pinterest and he combined them together to make the invite look like an actual stadium ticket!  The party was held at our house on an unusually chilly day!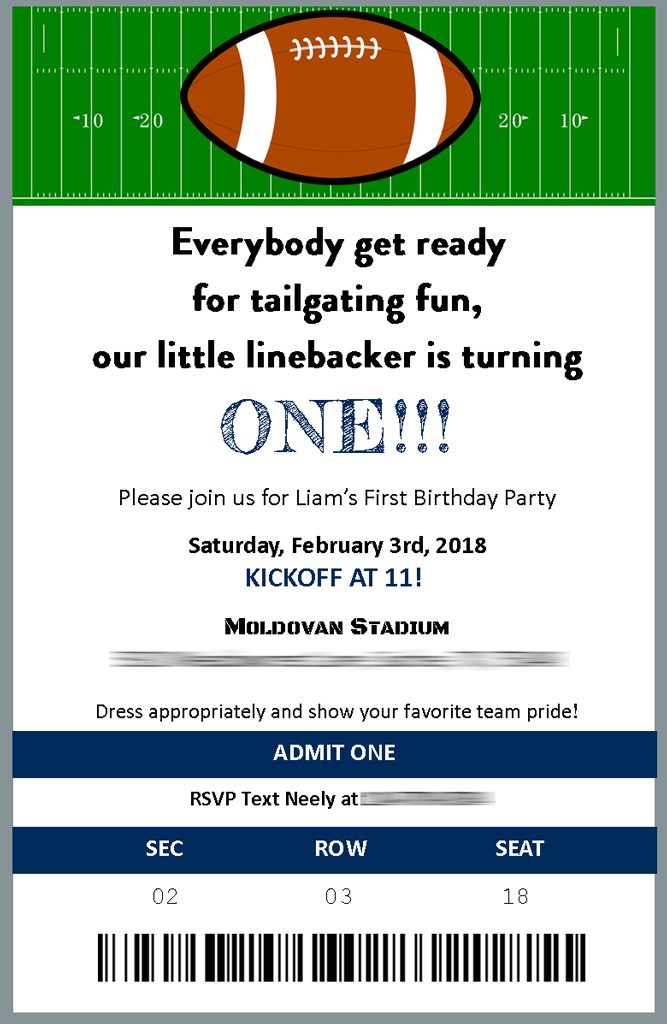 We asked everyone to wear their favorite sports team and Liam had a special shirt made in Cowboys colors! He also had a special hat for cake time!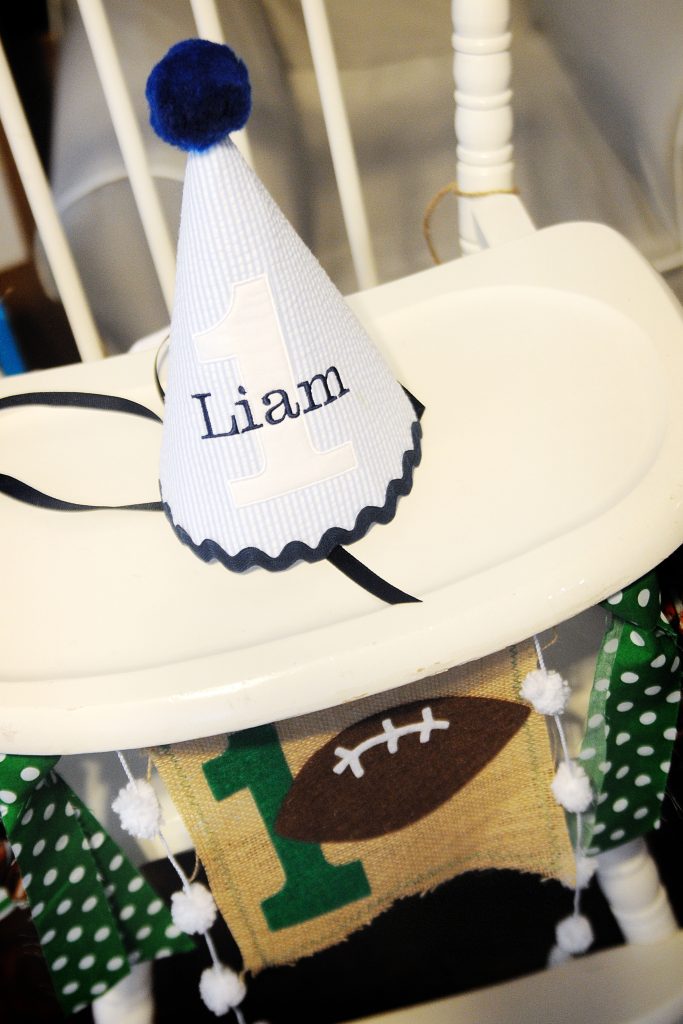 For food we did Chick-fil-A chicken nuggets, fruit, veggies, goldfish in mini red solo cups for the littles, Texas Caviar, apple sauce pouches for kiddos, chips and salsa! We also had cookies in the shape of footballs and a big cake for everyone and a smash cake for Liam!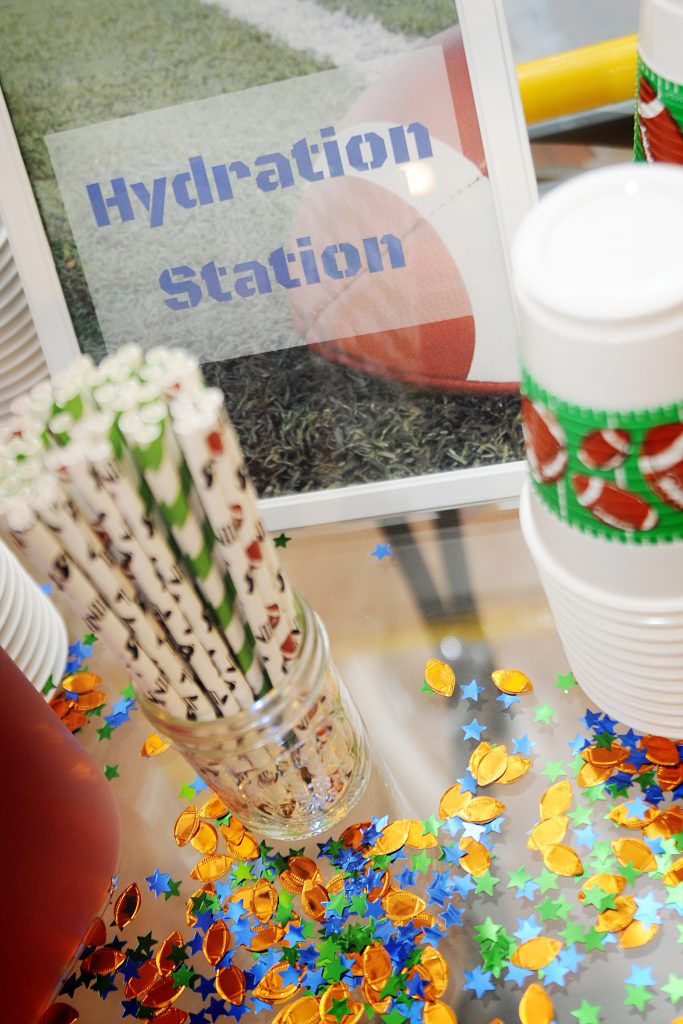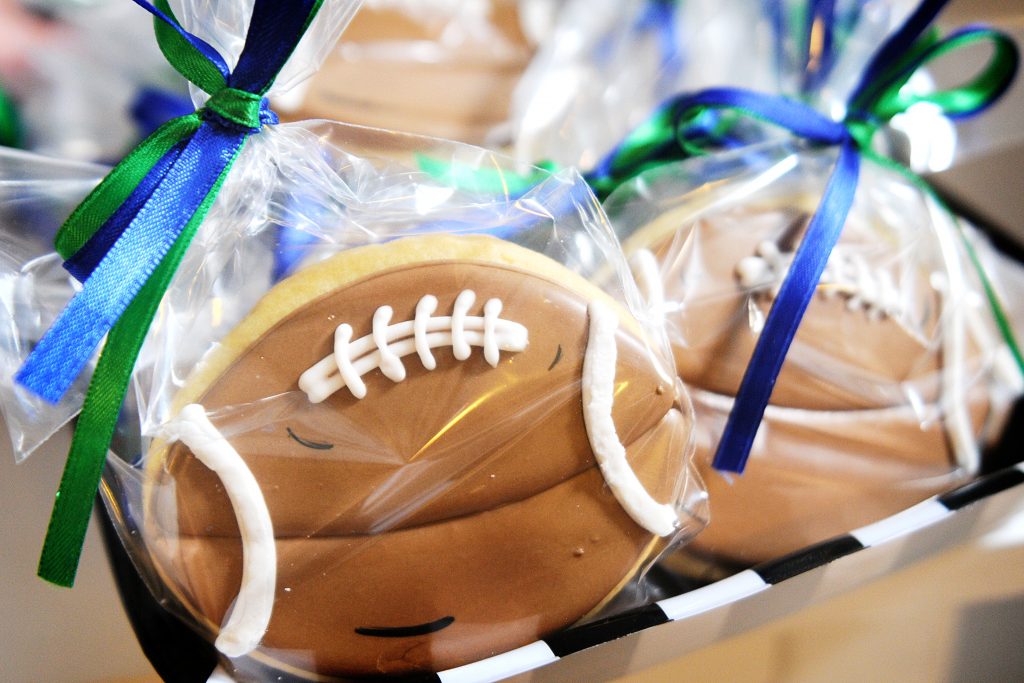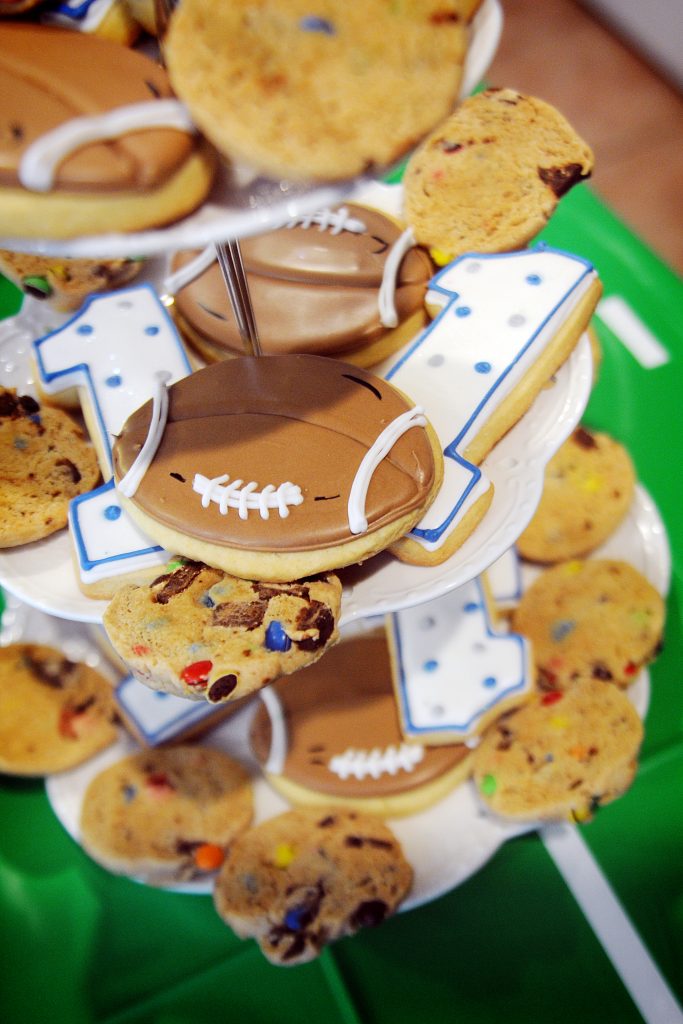 My friend, Laura, kindly took all the photos for us so we could focus on just celebrating our little dude!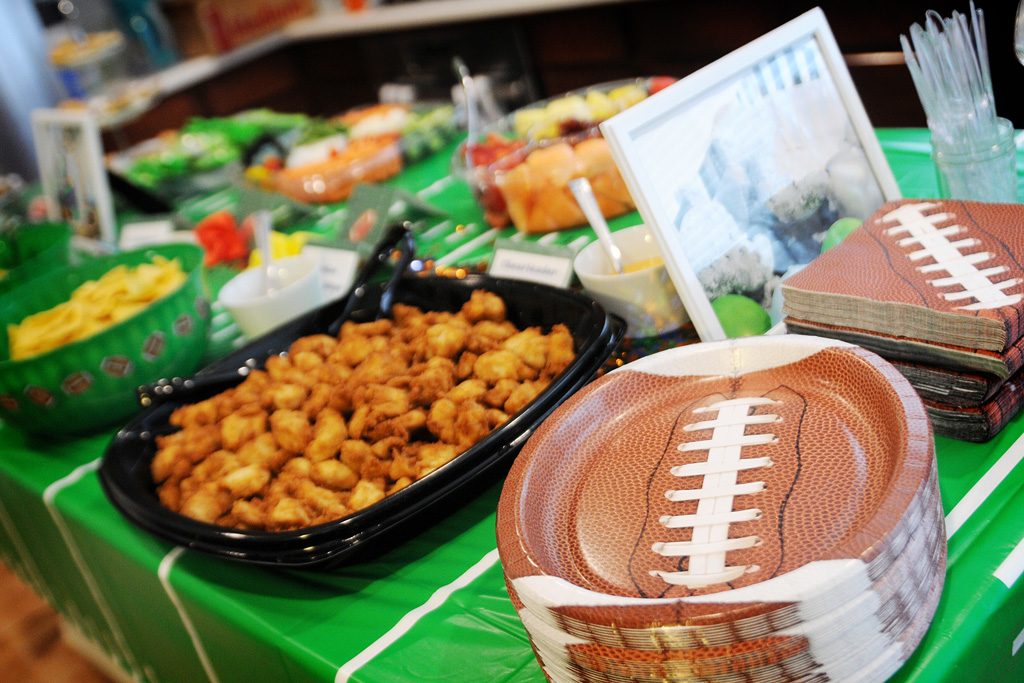 We had all the kiddos in one room playing and they had a blast with Liam's toys!
For each kind of food I came up with ideas that were football themed "Touchdown Texas Caviar" "Cheerleader Chicken Nuggets" etc. Andrew made those in photoshop for me as well as the "Hydration Station" sign. For drinks we had water, juice, Sangria and beer for the adults.
We found most of the supplies and decor at Walmart and Party City. A bonus of your kid having a football themed first birthday around the Superbowl is that there is no shortage of football items in the stores! Andrew also built a goal post out of PVC pipe and painted it! We got mylar balloons to go above it.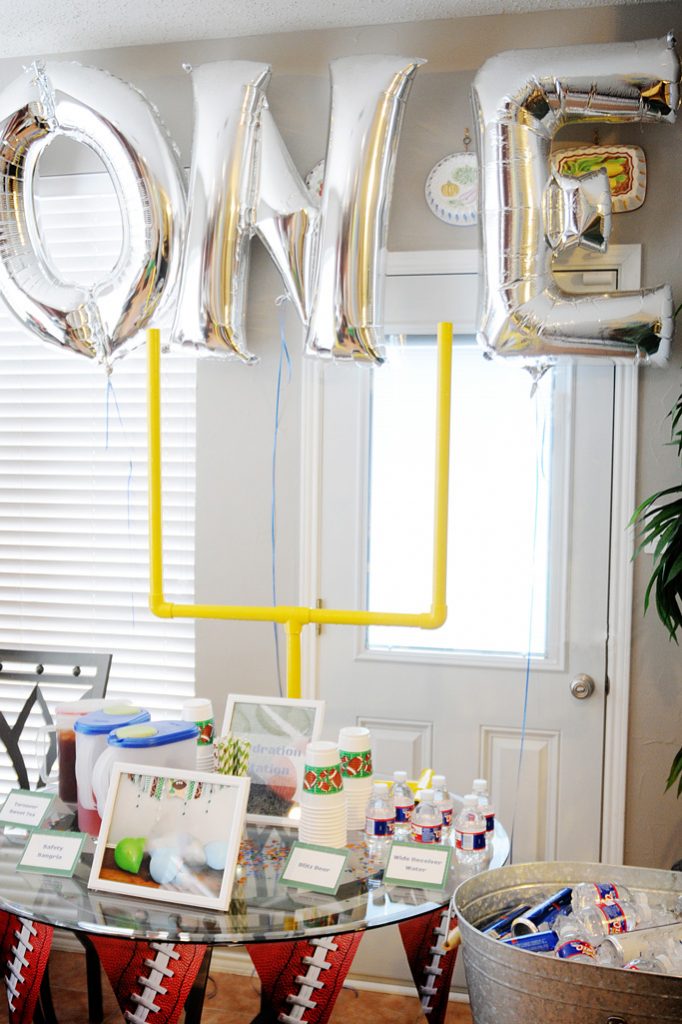 We also bought a football and had everyone who came sign it! It's currently on display in Liam's room!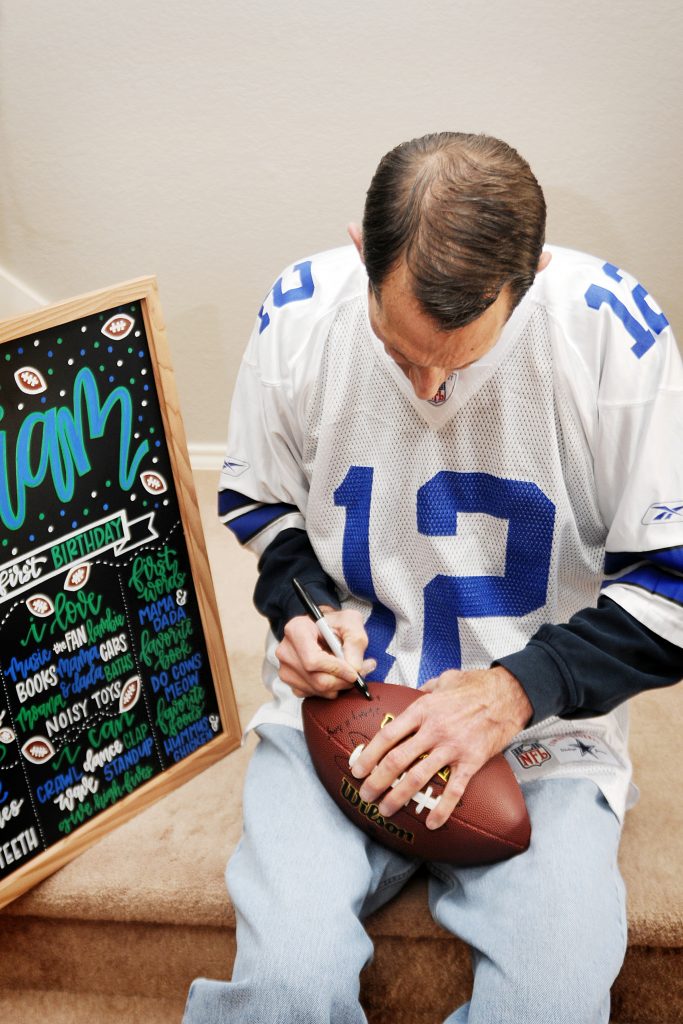 We also had a chalkboard made with all his favorite things and current stats!  We were gifted an awesome sign to hang in front of our house that said "Welcome To Moldovan Stadium Liam's First Birthday!" For party favorites we had little individually wrapped football cookies for each kiddo to take home and enjoy!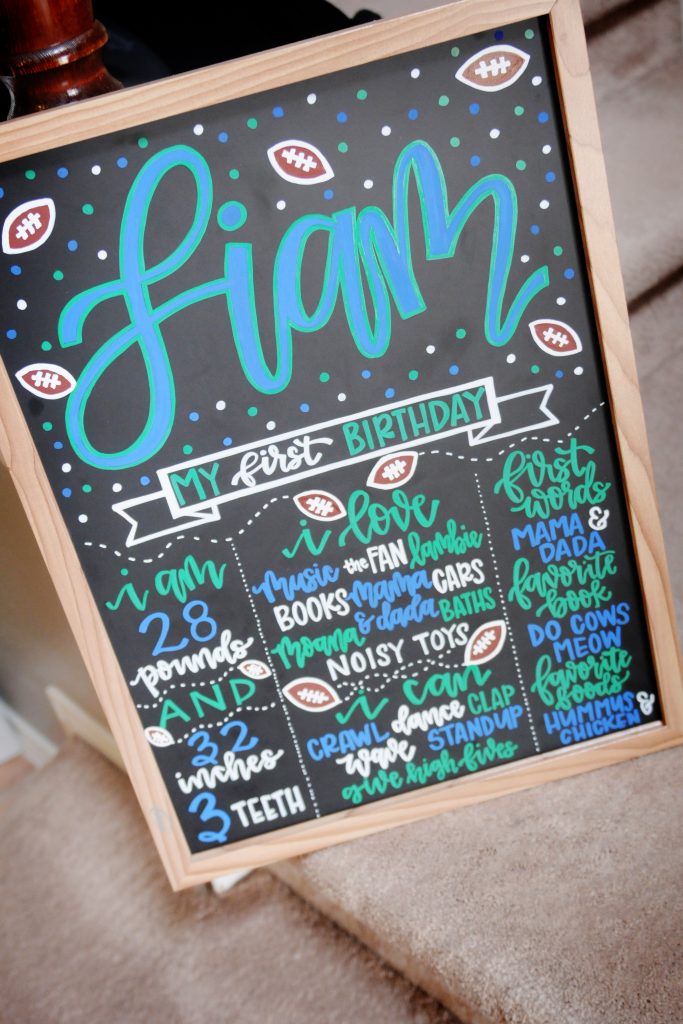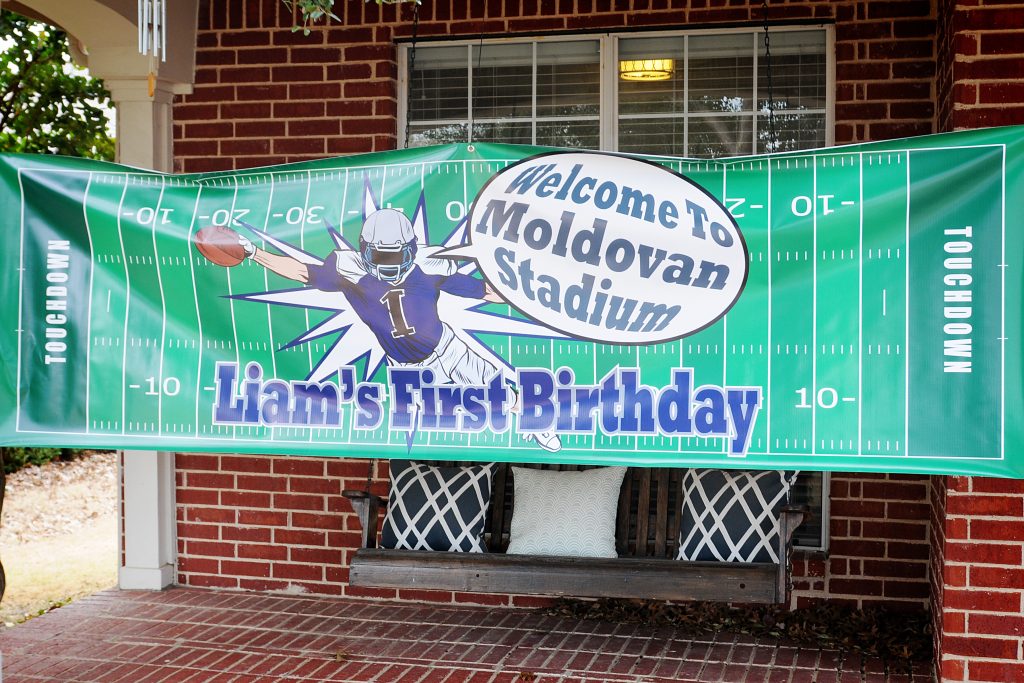 Pretty sure our little buddy had the best football themed first birthday ever! He crashed for 3 hours after!