With the holidays coming up, I like to reflect on how lucky and blessed we all are, and ways we can give back and help out those in need. We do a few things to give back around this time of year (we do things other times of year too). But today I am focusing on how we give back during the holidays and how you can too!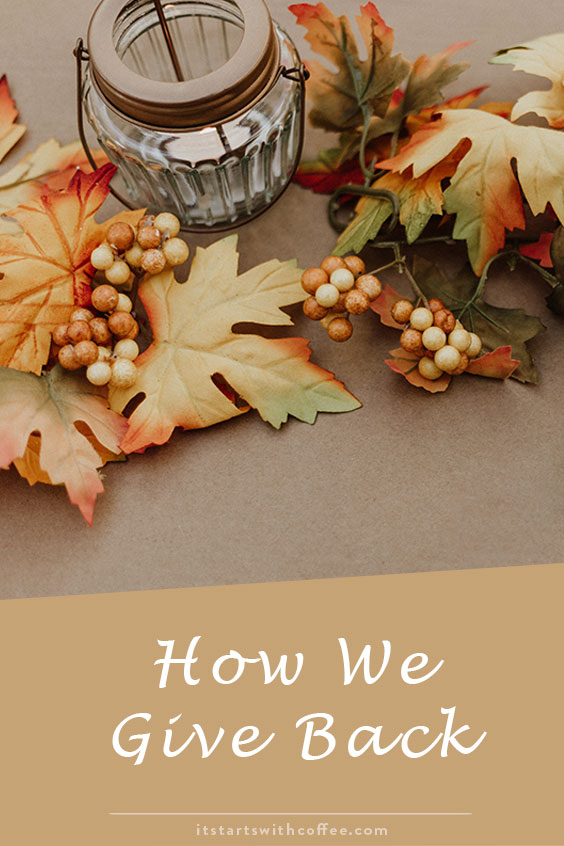 How We Give Back
Adopt A Child/Family In Need: This is my favorite thing to do and we have done it every year I can remember. I did it growing up with my family and now Andrew and I do it. We adopt a child or family through our local town food pantry. This is our second year doing it this way vs an angel tree at the mall. I like knowing we are helping a child in our community. The child we chose this year is a 3 year old little boy. He is so close to Liam's age and it really makes me realize how blessed and lucky we are to be able to give Liam SO MUCH. This little boy had needs and wants on his list. His wants were Paw Patrol and PJ Masks items. His needs were pajamas, a jacket, pants, and shirts. So I tried to get him as much of all of that as I could.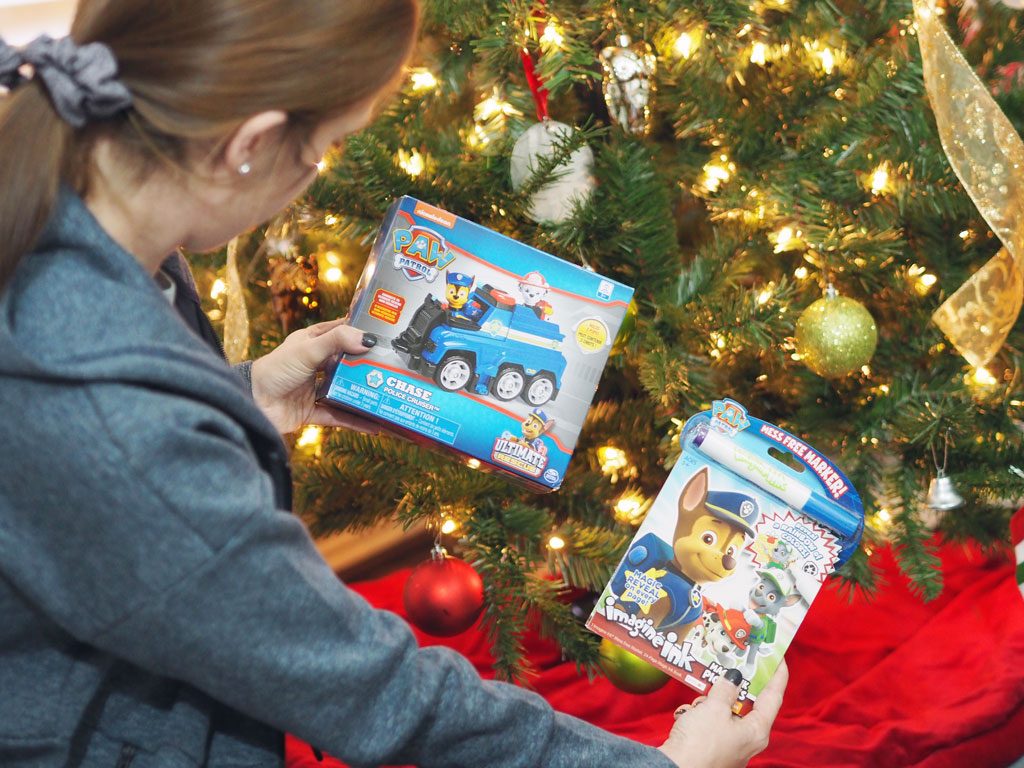 Christmas Boxes: I am in a MOPS group at a local church with some of my mom friends, and each table does Christmas boxes. You essentially fill a shoe box with items and surprises for kiddos of all ages. You decide the age you want to do. It's a really fun thing to do with a group.
Donate Food/Help at a shelter: Shelters and food pantries need more food than ever this time of year so going to a grocery store and buying things they need is a great way to help. I suggest calling your local food pantry and asking what they need! That way they are getting EXACTLY what they need. I know the food pantry near us does a HUGE Christmas dinner when they give everyone their gifts and they always need help with the food. Some places need more help serving food during the holidays when they are more full. I think a great family activity when kids are a little older is to volunteer at shelters together.
While running around purchasing gifts and foods of course I want to be comfortable. The same when volunteering. So I sported my adidas tank, leggings, new favorite jacket, and sports bra as well as my favorite adidas sneakers! They are perfectly comfortable for all of your holiday errands and volunteering! Being comfortable during the busiest time of year is key and adidas has the most comfortable gear!
Thank you adidas for sponsoring this post.