If you are a blogger in 2021 most likely you want to make money. I mean who doesn't right? You have this platform, you are providing information people need and want and why not make money from it. If it is your full time gig or a side hustle there are LOTS of ways to make money blogging. I am going to deep dive into the ways to make money blogging in 2021 so you can get to hustling!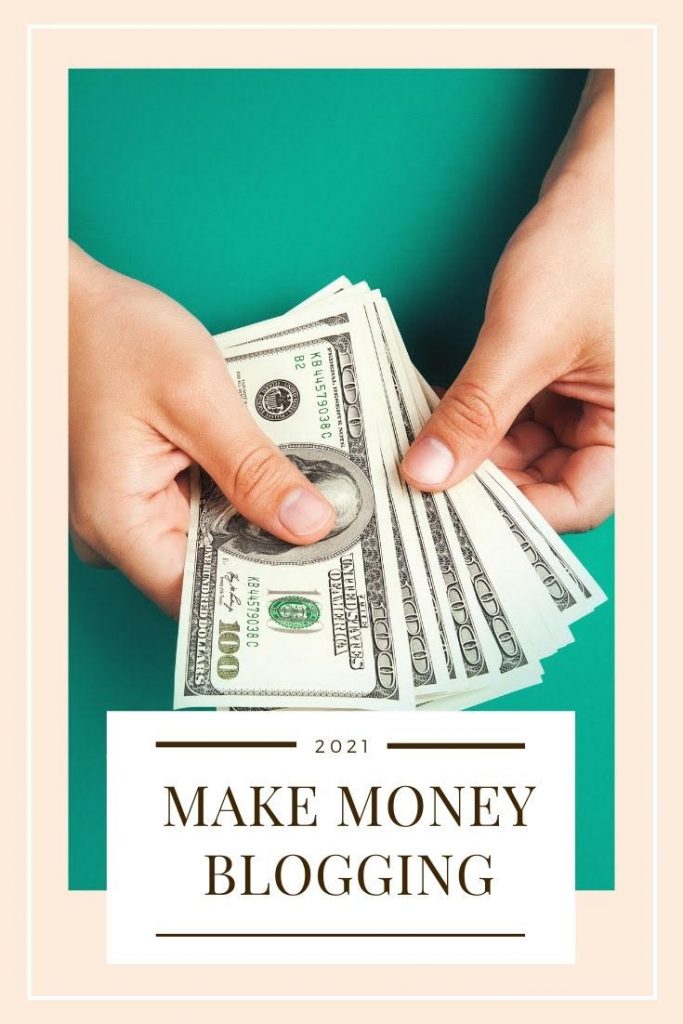 Make Money Blogging in 2021
Make Money Blogging with Sponsored Posts:
There are two ways to get sponsored posts. Direct offers from brands are one way. Another way is through a middle man, AKA a blogging network. There are a TON of blogging networks out there.
Networks:
Linqia (referral link)
Activate
Massive Sway
Clever
Acorn Influence
Momtrends
SheKnows
Pollinate Media
Izea (referral link)
Aspire
Ahalogy
Popular Pays
These companies are great especially if you are just getting started. They pay pretty well and you can work with reputable brands. I have worked with brands like Gerber, Hello Fresh, Buy Buy Baby, Chase bank, Emergen-C, and more through these networks. Most of them have a base requirement of follower counts, page-views, etc but they will tell you exactly what you need and if you haven't met the requirements yet you can reapply. Once you are accepted you apply for campaigns on their platforms and sometimes you will get direct offers on campaigns where you can negotiate your rate. From there you sign an agreement, and get to working on the sponsored post!
Direct Offers:
The second way to get sponsored posts is direct offers from brands. This is done in a few ways. I personally have a management team I work with and they take care of all inbound emails and sponsored post requests. They come to me and ask if I am interested and if I am they run with it and negotiate etc. If I am not then they politely decline. Brands will usually reach out with an offer either through themselves directly or through a PR agency they use to handle their influencer work. I personally prefer working with brands through direct offers more than networks at this point. I feel like it's easier to negotiate long-term partnerships.
Affiliate Links:
The other HUGE way to make money from your blog is through affiliate links.  I work with both Amazon and Reward Style. Another great affiliate program is ShopStyle. I suggest partnering with one or more of these and playing around with them. I think affiliates are great for fashion and beauty bloggers. I think as a lifestyle blogger it can be a little tricky, but you can still make a good amount of money. Affiliates have personally never been my main focus. But so many bloggers make most of their income this way.
Banner Ads:
Lastly, banner ads. I work with SheMedia and you will see the ads pop up usually at the bottom of my blog. You can make some decent money this way and it's just another good stream of income to ad. There are other services like media vine, and Google Adsense as well. So just look into them and see which makes the most sense for you.
So, you want to make money blogging in 2021?
It's simple really, I just laid it all out for you! Just start! Pitching to brands, signing up for networks, signing up for affiliate programs, and doing the work! It may not happen overnight but you will get there.
If you are looking for any other advice in areas of blogging all of those posts can be found here.
This post was originally published in 2015 and has been updated for 2021.