Happy Valentines Day! If you asked me a year ago my thoughts on sports romance books I would be like "eh not my thing!" But now I love them. If you are thinking that it's not your thing, try some of my must-read sports romance books and I bet you change your mind!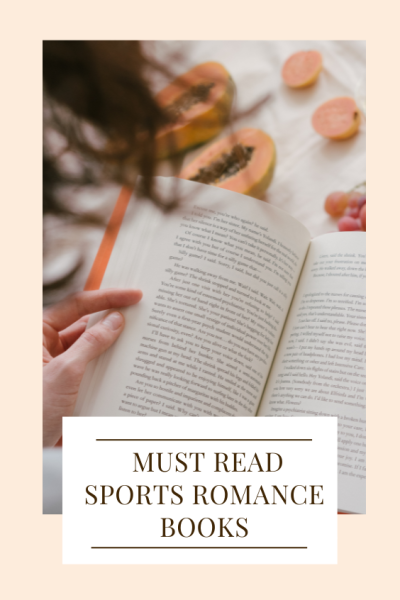 Must Read Sports Romance Books
Say You Swear: This was the first college sports romance I read and got me so hooked. Plus it's just a really GOOD book. It's a different kind of love triangle and the twist is insane. I loved it so much.
Consider Me/Play With Me: These are professional hockey sports romances and SO SO SO GOOD! I saved them for our January Antigua trip and read them both in about a day and a half.
The Loyalties We Break: One of the most recent books I read and gave me a lot of say you swear vibes. Another college football romance done very well. I don't see it talked about very much but it's about a guy and a girl that dated and high school and have been best friends their entire lives. Then she meets his best friend…
Playing Hard To Get: One of my favorite tropes is the bad boy football player and the shy girl. This is the best version of that.
Offside: I loved Bailey and Chase so much! She is dumped by her crappy boyfriend and ends up falling for his rival. But it's seriously so good.
The Off Campus Series: I blew through this series in a week. The Deal is definitely the best but they are all good. Each story is about one of the guys in a group of friends and their love interest. So they all make appearances in all books. Hockey romances done SO WELL!
First Down: James and Bex have a story that will stay with you. This fake dating football romance is one of my favorites because James is seriously such a good guy. The way he treats Bex is perfect.
Fumbled Hearts: This is part of a short series and has a lot of twists you won't see coming. It's a high school romance but it doesn't feel like one. I love a found family situation.
Icebreaker: I'm sure most of you have heard of Icebreaker and if you thought to yourself that a hockey player/ice skater romance was missing from your life you'd be correct. One of my favorite books last year!
Have you read any sports romances??