Hi friends! Today I am getting pretty personal and pretty detailed about my experience so far with Weight Watchers. Please note this is in no way sponsored. I pay for my plans and I made the decision to join. No one asked me to write this aside from a few readers who wanted more details. So today I am going to tell you my Weight Watchers experience. The good, the bad, and the difficult.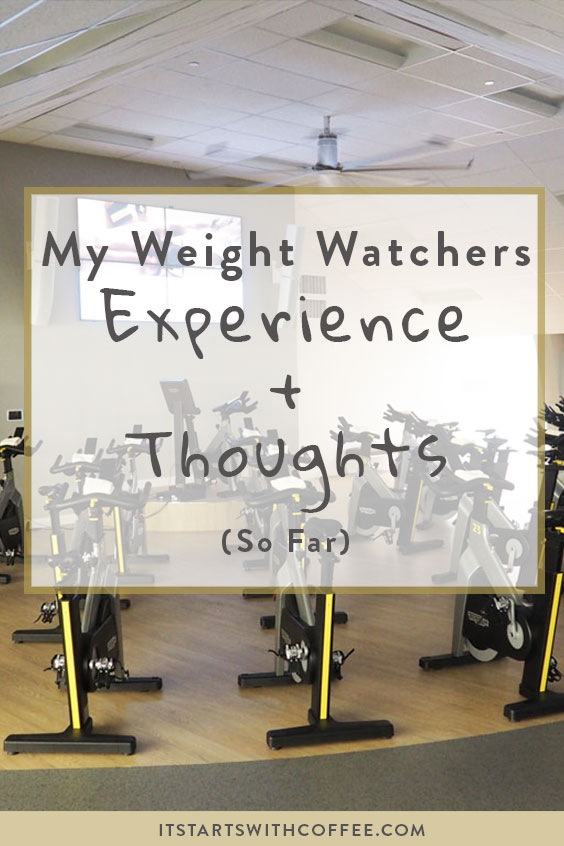 My Weight Watchers Experience
Exactly 5 months ago today I joined Weight Watchers. So far I have lost 30 lbs. This has been hands down one of the hardest things I have ever done. Losing baby weight is NO JOKE. I have shared before about how I gained about 60 lbs pregnant with Liam. I put on 15 lbs before that TRYING to get pregnant. So I had 75 lbs I wanted to lose. For me I need a program. Back in 2010 I wanted to lose about 20 lbs and I used My Fitness Pal and just ate super healthy and worked out. It came off in about 3 months. No big deal right? Well I was also 26. 33 is a different ball game. Slower metabolism and all. I still have 15 lbs to lose but I have pretty much lost all of the baby weight. This is a HUGE deal for me. Losing weight has always been tough!
The Good: I love that you can eat basically anything as long as it fits with your points. Granted I wouldn't suggest eating an entire pizza and nothing else every day or eating 10 tacos. But for the most part you can eat anything. I am including at the end of this post what my normal day of eating looks like if you are curious. I like that it keeps me accountable. I also love the swap aspect. So I get 30 points a day. I get 35 points per week of flex points. So those are my "extra" points. However, I never use them. I swap those for my Fit Points. The points I earn for working out, walking, etc. I connect my Fit Bit to my Weight Watchers app and it records my steps etc. Then I log things like barre workouts, strength training. I tend to earn about 100 plus fit points a week. I usually use about 5-10. I tend to not really need extra points. I rarely go over my 30 points aside from pizza night and only because I have 1.5 slices instead of 1.
The Bad: There is literally nothing bad about Weight Watchers per-say. The bad part is getting in the habit of eating what a normal person should eat. While I was pregnant and even before I was eating SO MUCH MORE than I should have been. Probably 2-3 times the amount of food I really needed. So the hardest part is the first week or two where your body is getting used to just eating what it really needs.
The Difficult: So when we make something like homemade pizza (every Friday) or Lasagna (rare) you have to create a recipe so you are getting the true amount of points. Guessing is not what makes someone successful doing Weight Watchers. So the first times I ate those things on Weight Watchers I added every single ingredient. I mean EVERY SINGLE ONE. I added the measurements and then divided it into how many servings (6 for example). Then I knew that one serving was X number of points. This is difficult BUT it saves into the app so you can edit it but you don't have to add it each time. I also did this for my green smoothie. I would say that's the most difficult part for me. It does show you how much certain foods cost you in points. For example the whole wheat flour in our pizza is what's costing me the bulk of the points. Not the cheese. Granted you would have to do this with almost any program or you'd have to guess. DON'T GUESS ON ANYTHING! Yes these things take a little longer. Adding recipes, weighing portions etc are time consuming. But it pays off.
This is what a typical day looks like for me food wise:
Breakfast: Oatmeal, half a banana, and a Venti nonfat latte
Snack: Banana after my workout or half an RX bar.
Lunch: 4 oz of chicken breast or scrambled egg whites, a ton of apple slices and half my plate full of veggies (carrots, celery). Or I make a salad with tons of veggies and chicken breast.
Snack: Green Smoothie (blueberries, strawberries, pineapple, spinach, kale, Truvia, ice, water)
Dinner: We rotate through about 5 meals on a regular basis and most involve chicken and veggies. Fridays we always have homemade pizza. If we don't want to cook I usually make a salad with tons of veggies, hard boiled egg whites, and chicken.
Dessert: Fruit! Usually grapes, pineapple, or frozen strawberries.
Snacks: Pretzel crisps, pretzel sticks, Smart Pop kettle corn, Annie's cheddar bunnies. Usually 1 serving of one of those 🙂
Do you have any experience with WW or any other weight loss program?