As most of you know, I just had a baby. With that comes wanting to eat healthy post baby. Let's just say the first half of my pregnancy I was not making a ton of great decisions with food. The other thing about having a baby is I don't have a TON of time to make food. I tend to eat only a few things for breakfast and one of them is egg whites. Thankfully recently I was introduced to AllWhites. AllWhites® 100% liquid egg whites is a convenient, fat-free, cholesterol-free, and low-calorie source of lean protein – ideal for providing you the energy you need for everyday. Also ideal for a new mom trying to eat healthy and not spend a ton of time getting egg whites from an egg — hello unnecessarily time consuming activities.
Quick and Easy Healthy Breakfast
Ingredients:
Allwhites 100% liquid egg whites
Veggies of choice – I chose spinach and mushroom
Garnish
Sides – I chose fruit
Directions:
Take a pan and drizzle a little extra virgin olive oil till hot
Pour the desired amount of AllWhites into the pan
Once cooked enough add your veggies to one side of the eggs
Once cooked a bit more carefully put onto plate and fold over other side of the egg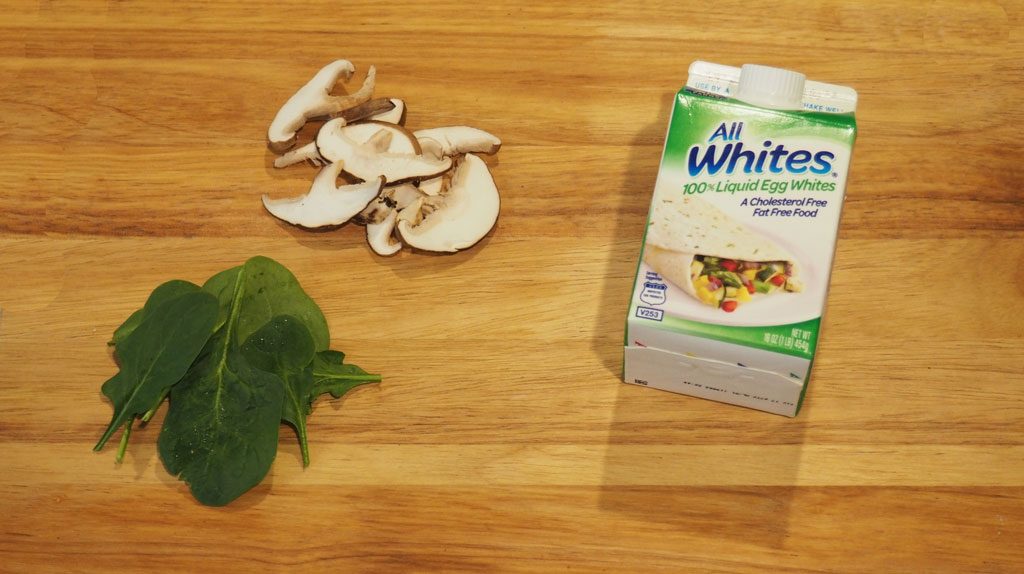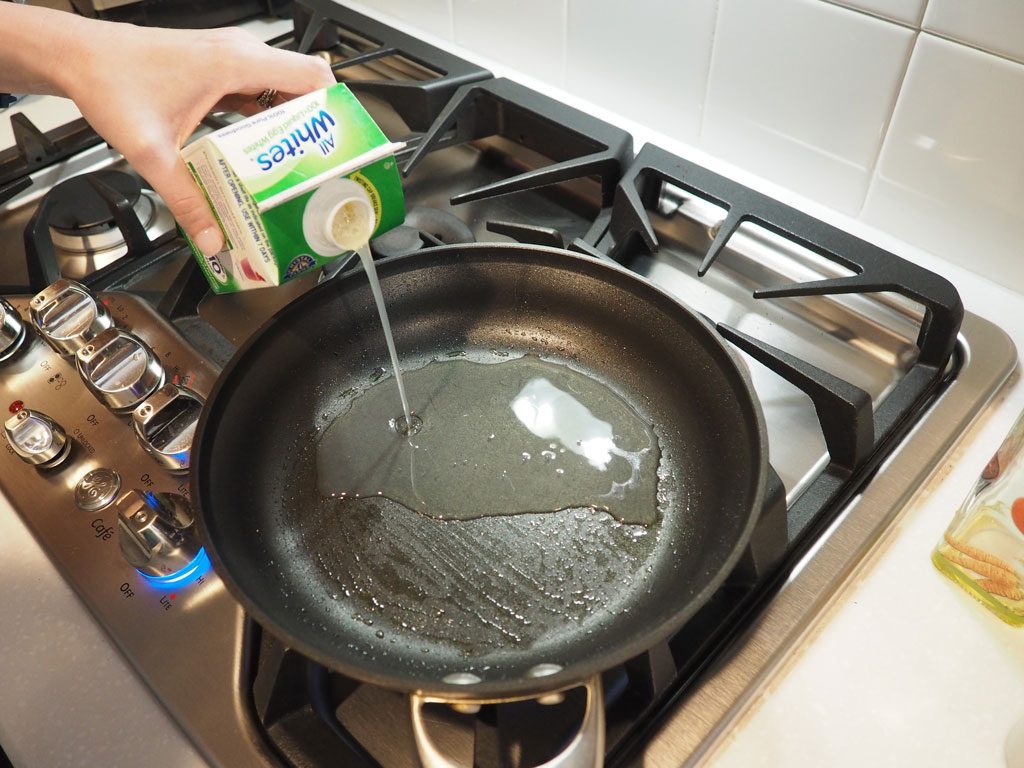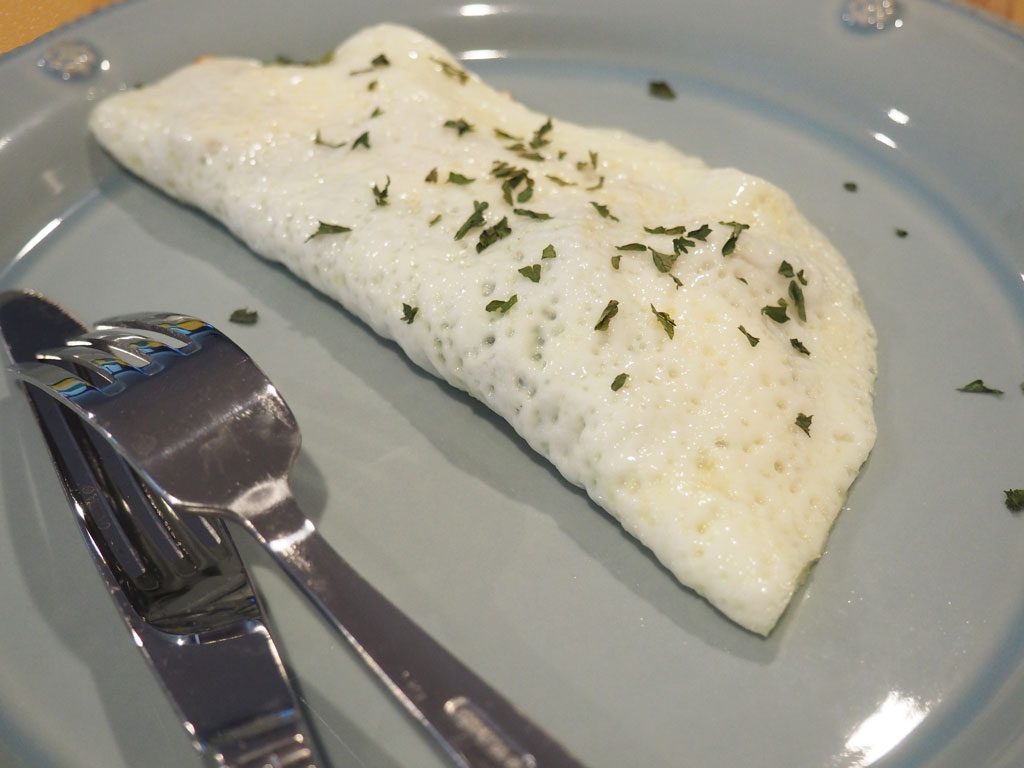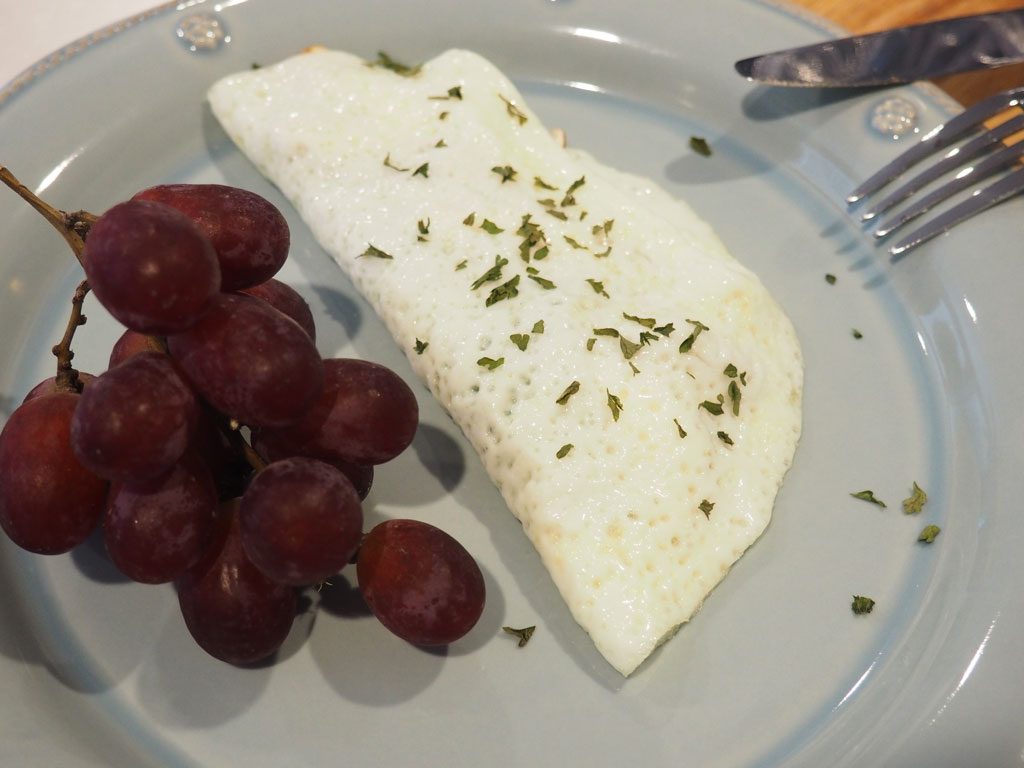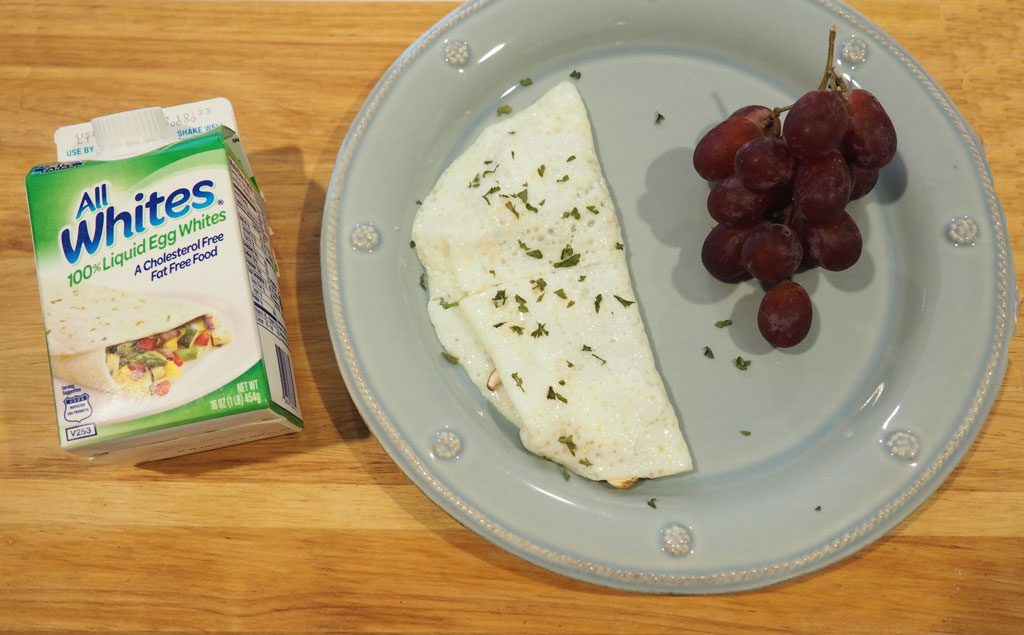 Volia! Healthy veggie egg white omelette! I added some fruit to the side of mine. Really into yummy grapes right now! Other great side options would be turkey bacon, wheat toast, or any other fruit!
A bit more about Allwhites:  They contain 100% real liquid egg whites and are very rich in protein. No cholesterol, No fat and  Half the calories of traditional whole eggs! Each serving contains 5 grams of protein, 0 grams of fat, and only 25 calories. They are Pasteurized for safety and are actually safer than traditional whole eggs. You can enjoy AllWhites uncooked, in salad dressing recipes, shakes, smoothies, desserts like tiramisu and more, without fear of food borne illness.
I would love to know what your go-to quick-and-easy healthy breakfast is! Leave a comment below for a chance to win a Calphalon Omelet Pan!
This is a sponsored conversation written by me on behalf of AllWhites Egg Whites. The opinions and text are all mine.