Right after Charlotte was born I really wanted to treat myself to something nice. I had had the same robe for nearly 4 years and it had seen better days. I saw Weezie towels ads and I was intrigued. I ordered one of their short robes and had it monogrammed. Since then I have ordered several things from Weezie towels and today I am reviewing Weezie Towels products so that if you are interested you have a good idea of what to buy!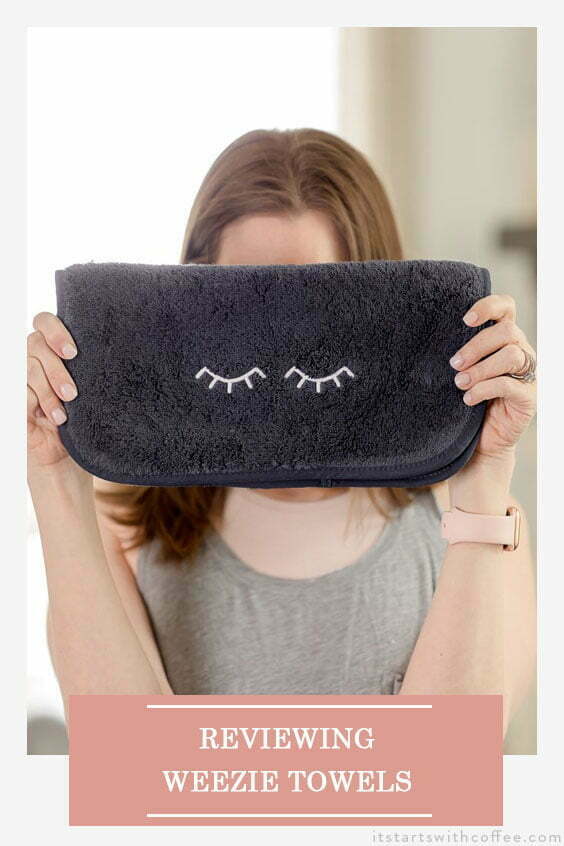 Reviewing Weezie Towels
Robes:
The very first thing I purchased from Weezie towels was a robe. It had been a hot minute since I bought a new robe. I was postpartum with Charlotte and wanted to treat myself. I got this short robe and immediately fell in love with it. I have had it a little over a year and I can safely say it's one of the best purchases I've made. I was recently gifted another short robe in one of their limited edition styles, the pink hearts. While it's not available anymore they have SO MANY cute patterns. I love the pink stripes!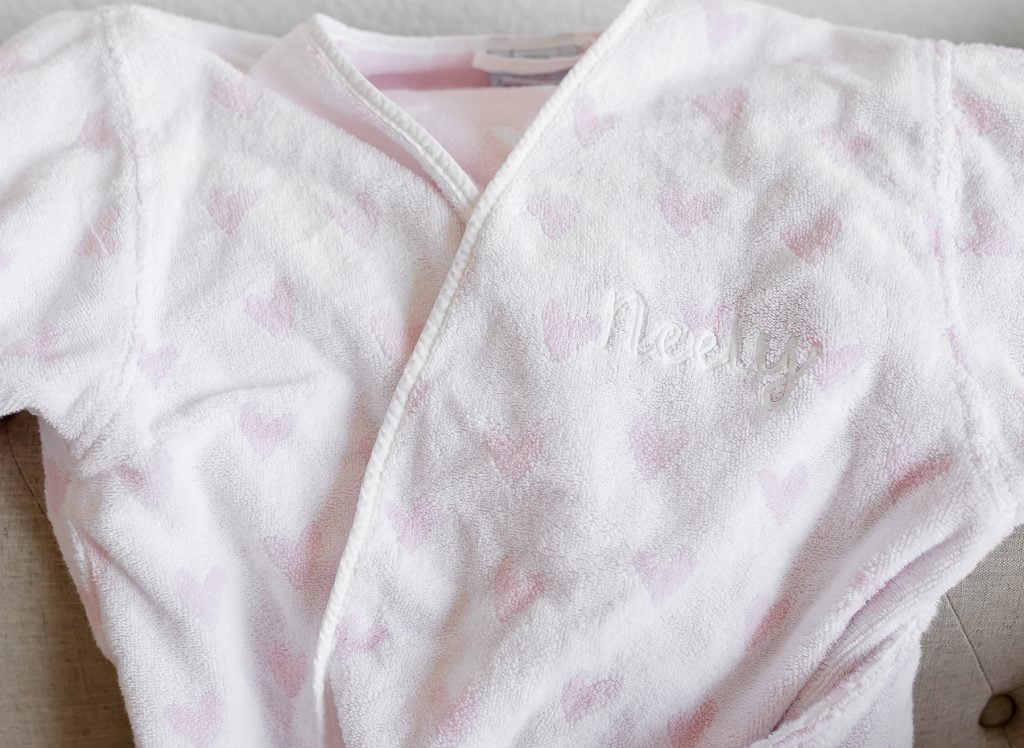 Towels:
When Andrew asked me what I wanted for Christmas this past year I knew I wanted a set of the Weezie towels. It was my number one item on my wish list (adulting). We decided to do the piped edge starter pack in light blue. We had them monogrammed of course and we both agree they are the best towels we've ever had! Truthfully, towels were never something we spent a ton of money on before but these are worth every single penny! I was recently sent some of their makeup towels and have fallen in love with those too! Nothing better than not having to worry about makeup stains on pristine white towels. The makeup towels are SUCH a cute gift idea too!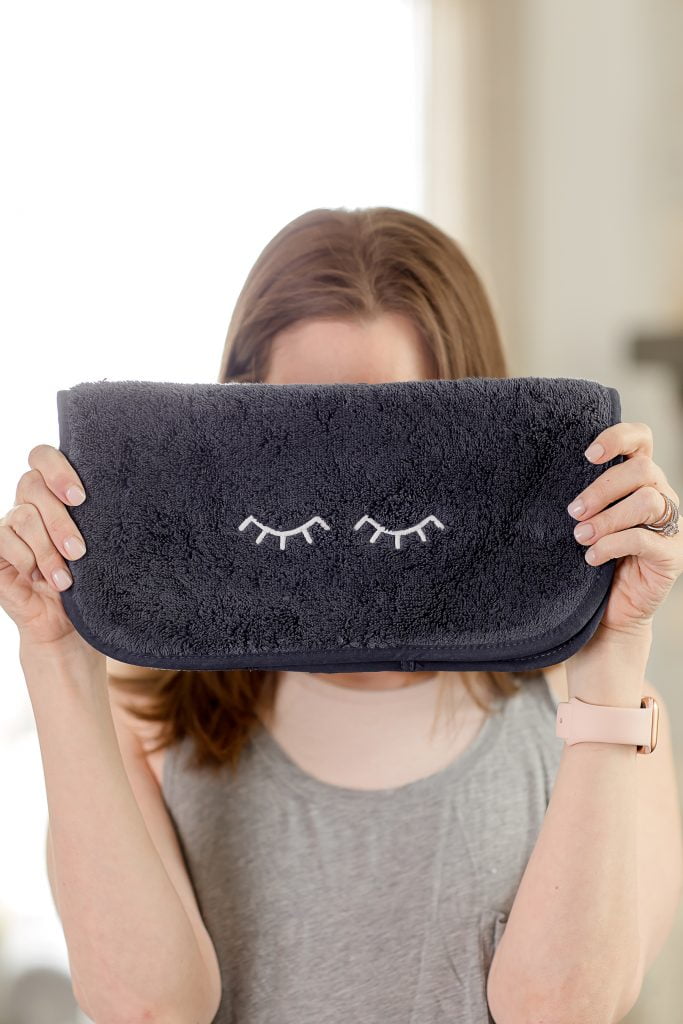 Lil Weezie:
For Christmas this year my mom couldn't figure out what to get Charlotte, and she really didn't need anything toy-wise. So she got her a lil Weezie bath robe. She was growing out of her baby bath towels and we got her the size 1-2 so she really can grow into it. We got the sweet pink piping with a pink "Charlotte" in the Waverly style. There are also hooded towels, bibs, and washcloths. Yes, I want them all haha!
Final thoughts:
I would have never considered myself someone who needed fancy towels before but once you go Weezie you can't go back. They are just that good. I am planning to get a few of their pool towels this summer and I want to get Liam a robe as well! He's just growing so fast I wanted to wait until he was in the next size up! I would also love to get the kids some of the washcloths. All in due time. I really think the quality of Weezie towels is worth it and something I could recommend to anyone to buy.
Have you heard of Weezie Towels? Have you tried any of their products?