Summer is officially here! I always think it goes way too fast, and while I have the best intentions to do certain things, I tend to run out of time. So this summer I created an inspiration board and a Summer Bucket List! I tried to make the summer bucket list generic enough that it could give you guys some fun ideas of things to do too!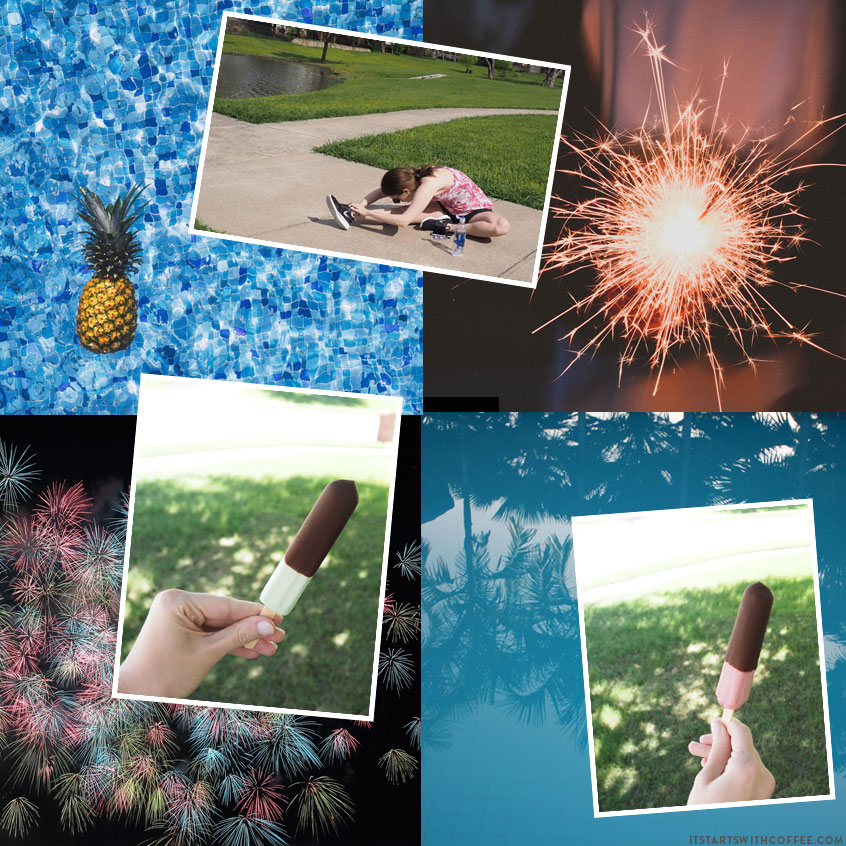 Summer Bucket List
Visit a waterpark
Hang out at our local pool
Have low key date nights with the husband
Discover new walking trails
See an outdoor movie
See fireworks
Visit the Arboretum
Try a new summer water workout
See a summer blockbuster type movie
Eat ice cream on the porch swing
Make summer salads
Spend time on the water
Host a summer get-together with friends
Host a game night
Attend a local summer fair
Catch a firefly
As you can see, most of these are things that anyone can do anywhere. Summer is such a great excuse to spend more time with friends and family and game nights and dinners are a great example.
Enjoying ice cream on our porch swing is one of our favorite past times, and I want to make sure we do that a ton this summer. One of our favorite ice creams are Weight Watchers Ice Creams! We love the Dark Chocolate Mint and the Dark Chocolate Raspberry which have the most fun bright colors. Perfect summer dessert! Plus you can enjoy it without any worries! Who wants to worry in the summer? NOT ME!
Visiting a waterpark is something I have not done since I was a kid. I love waterparks. I especially love lazy rivers. Floating on a raft all day? Yes please!
I am someone who feels like the epitome of summer is anything outside (even though I do NOT love the heat) so enjoying a drive-in movie or a movie outdoors in a park is something that I just can't say no to! At the Nasher Sculpture Center in Downtown Dallas they do movies in the dark where you can bring blankets, snacks, wine, etc. I am all over that!
Probably my favorite part of summer is watching fireworks or setting off fireworks. Nothing says summer nights quite like fireworks. Aside from maybe catching a firefly. Also something I haven't done since I was a kid. Gotta love semi country living!
What is something on your summer bucket list?
Make sure you enter this giveaway!
This is a sponsored post on behalf of Weight Watchers Ice Cream. All opinions are my own.