You guys! I am struggling. It is insanely hot and humid and that means when we go outside I get sweaty in about .03 seconds. It also means we can't go outside NEARLY as much! I feel like I'm the only person who doesn't LOVE summer. So today I am sharing some of my summer struggles.
Summer Struggles
Sweaty Smelly Clothes: I try to take Liam for a walk every morning, yet it's still blazing hot. So needless to say we are both pretty sweaty when we get back. As someone who also likes to work out daily I go through A LOT of sweaty clothes. Plus Liam spills pretty much everything on his clothes. We do a lot of laundry and most of it is pretty rank! Enter all® Free Clear Odor Relief. Let me count the ways in which we LOVE LOVE LOVE this product. First of all we can use it on all of our clothes. This is huge. We had been buying two detergents, one for us and one for Liam that was gentle. Well this can be used for all of us! We all have sensitive skin, but Liam has sensitive baby skin so I am super cautious about the products I use on him. It's safe for the whole family!!  all® free clear combines the power of stainlifters® with a hypoallergenic formula that's perfect for skin sensitivity. No fragrances. No dyes. No irritating residue. On top of being safe for everyone it really gets the nasty smells out. I mean between summer sweat, baby bodily functions, food, etc things can get gross. all® free clear Odor Relief attacks odors while still being gentle on skin.  For those who want to take care of their delicate skin but fight smelly odors, all® free clear Odor Relief is the perfect option. all® free clear is the #1 recommended detergent brand by dermatologists, allergists, and pediatricians. It's actually the detergent OUR pediatrician recommended to us! These are summer struggles that can be easily fixed!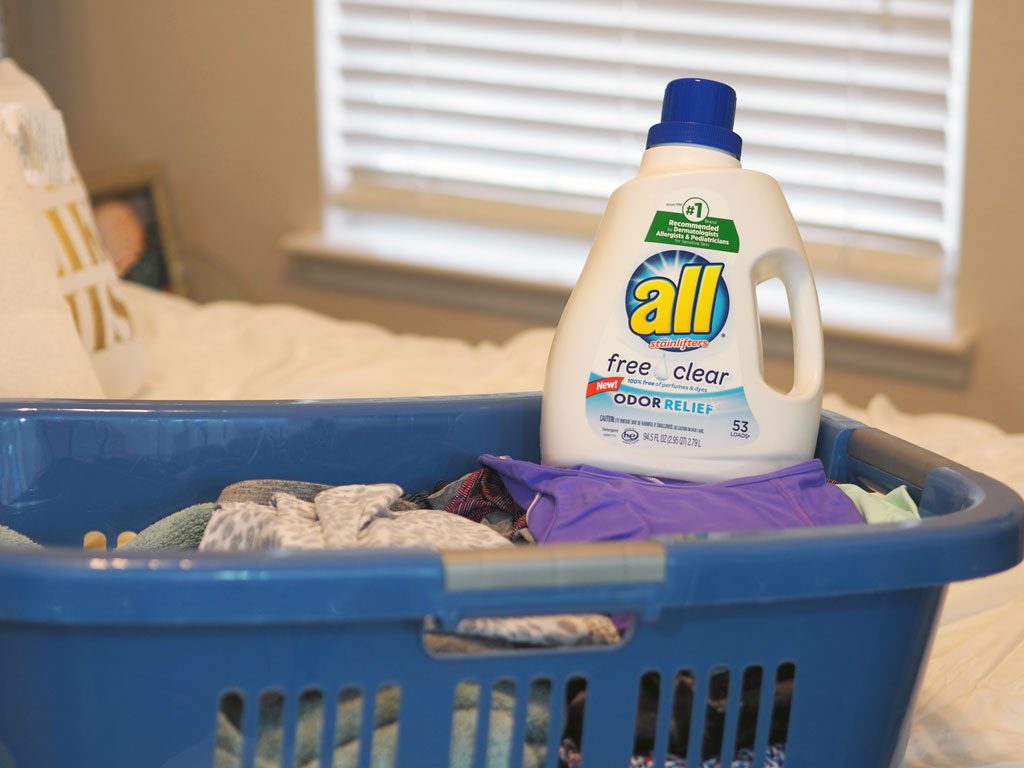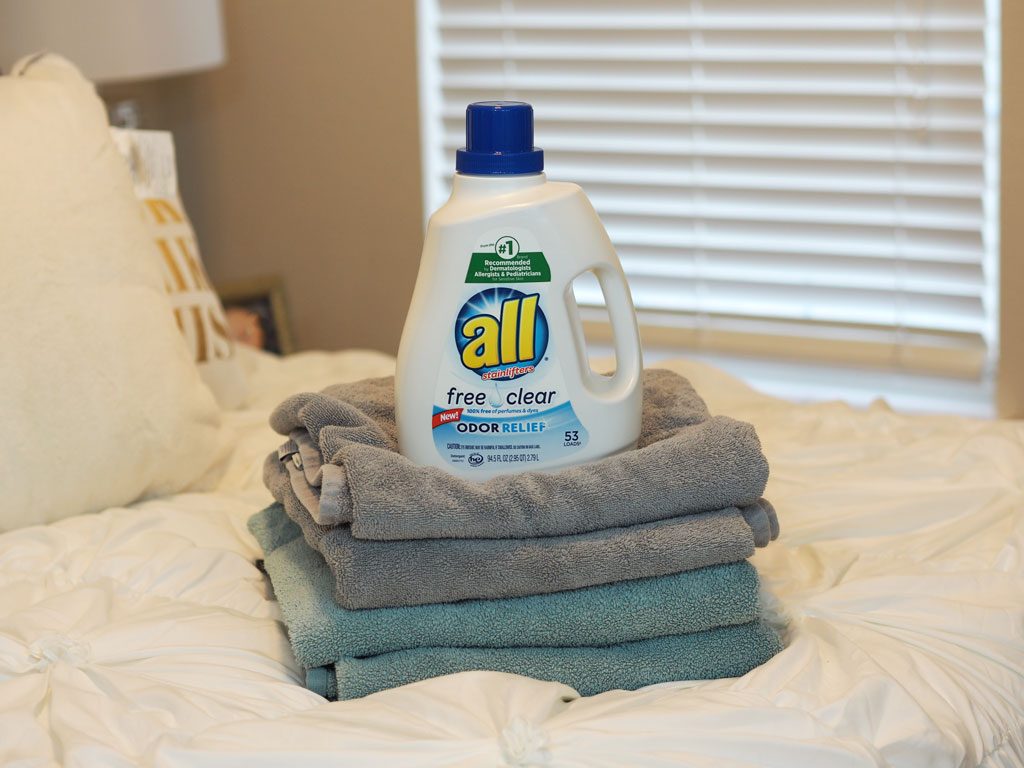 Being Inside: As I mentioned above, we go for walks early because by 11 AM it's just ridiculously hot. We have a covered patio so we can do water table activities and things under that but it's still pretty stifling. So we've been inside more than I would like. I would LOVE any suggestions on activities for toddlers indoors. So far story times, indoor playgrounds, and little gym are our favorite activities.
Skin issues: Anyone else having crazy summer breakouts? I know it's the heat but y'all my skin has been so weird this summer so far. It's not even close to being over either. I have found a few face masks that seem to help and gentle sunscreens.
I know these aren't the worst things in the world, but maybe like me summer isn't your favorite time of year.
What summer struggles are you dealing with?
This is a sponsored conversation written by me on behalf of all® The opinions and text are all mine.