If you recall from this post here we started giving charlotte Evivo when she was a few months old. She had reflux, colic, and has HORRIBLE milk protein and soy allergies. She also has eczema. Ugh, my girl. I wanted to give an update on probiotics with charlotte at 9 months now so that if any of you parents have questions you can see what improvements have been made.

Update On Probiotics with Charlotte at 9 Months
Charlotte is now a spunky, mobile, 9-month-old. She loves food, but not as much as she loves playing so her food intake is not what her brother's was at this age. I won't lie- actually getting the probiotic in her has become more challenging as she's gotten older. But she still takes it like a champ.
Something I have learned as she's been on Evivo longer is that it really helps to lower the pH in your baby's poop. I know if you are not a mom you are probably cringing and exiting out right now but this is very important to babies overall gut health.
As a reminder, Evivo helps with issues like gut health, digestion, pH levels in baby's poop, and eczema (the things we have issues with). It also lays the foundation for lifelong immune health and can help protect her from allergies later in her life. When more good bacteria are present in the gut, it creates a strong, protective wall and crowds out the bad bacteria. Since Charlotte clearly has a sensitive stomach we wanted to make sure we were doing everything possible to help her.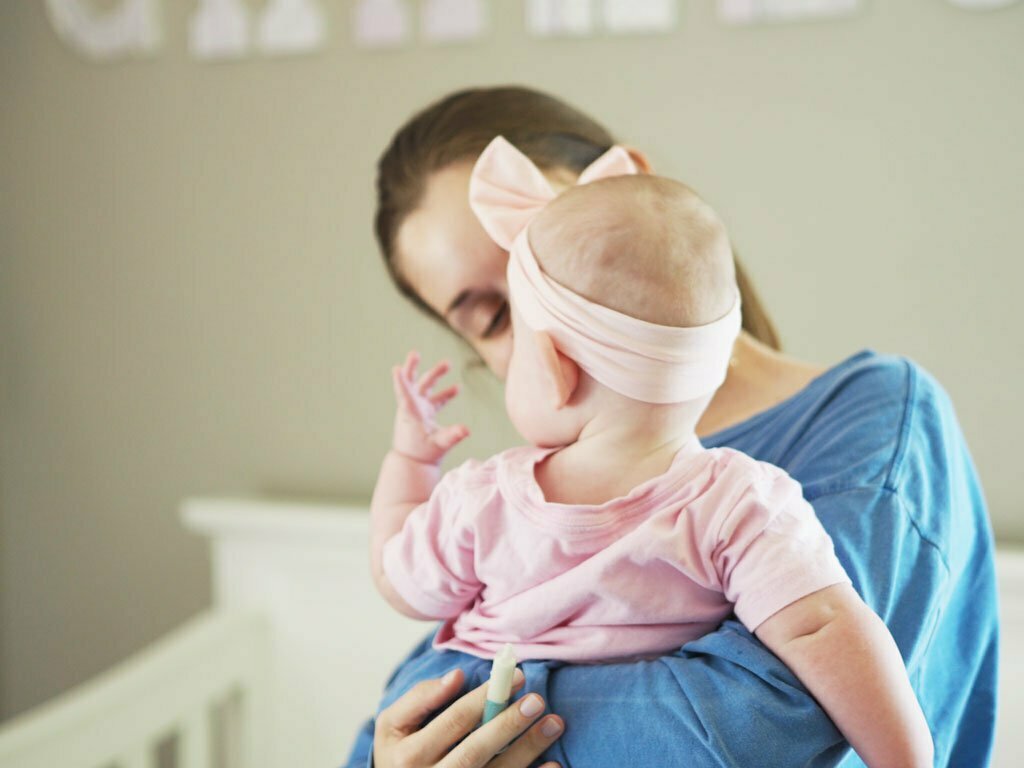 (Super easy to mix: you just take the product out and mix with 3-5ML of formula or breast milk and then use the syringe to feed).
Something I have learned about Evivo that blew my mind was that I really thought babies could grow out of things like dairy and soy allergies and eczema as time went on. This is NOT necessarily true of all babies. The first 6 months are critical for proper immune and metabolic development.  Too much bad bacteria in the gut early in life is linked to an increased rate of diaper rash, colic, eczema, and allergies. Also, you don't want to just wait until a symptom appears. Probiotics are not just for fixing symptomatic conditions. In fact, Evivo is the only probiotic clinically proven to repopulate your baby's gut with the good bacteria they are missing 100% of the time, every time.
(Charlotte's first experience with Evivo)
(Charlotte now)
(Our girl at her first Little Gym class recently, healthy as can be)
If you want to try Evivo for your baby (which I HIGHLY HIGHLY RECOMMEND!), don't miss out on your chance to get $10 off your Evivo starter kit of 4 weeks with code (BLOG55D4KZ), or receive $20 off your Evivo starter kit of 8 weeks or more with code (BLOGK46S7V).
This post is sponsored by Evivo but the content and opinions expressed here are my own.