Valentine's is next week! If you're anything like me you like to give your kids a surprise or two to celebrate. The tricky part about Valentines in our house is Liam's birthday is the day before. So we tend to focus on that more than Valentine's. I do encouraging hearts on their door every day in February leading up and I do like to get them a fun surprise. I thought I would round up some little valentines gift ideas for kids under 5 if you need a quick gift! These will ALL ship in plenty of time!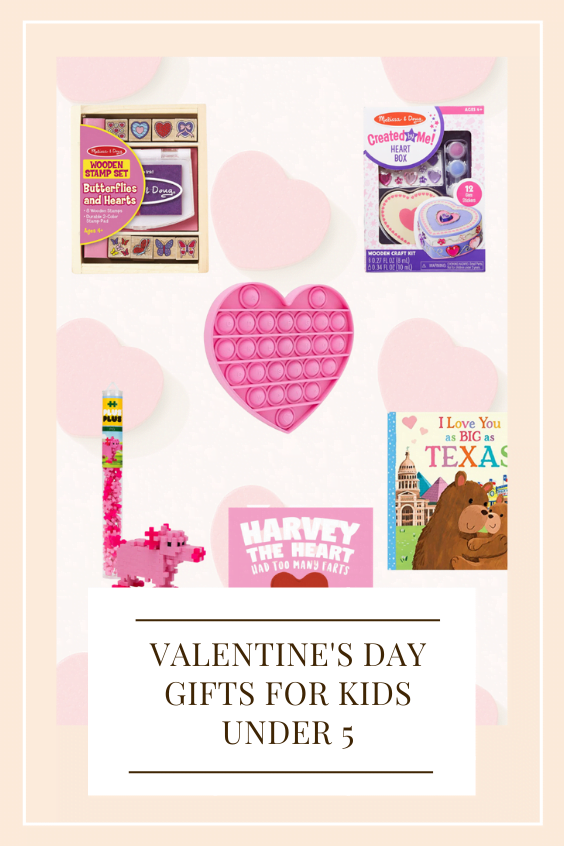 Valentines Gift Ideas For Kids Under 5
I love getting a sweet little book for my kiddos and this is the one I got Charlotte this year. This is a cute one too!
Both my kids LOVE these little fidget toys and the themed ones are always a hit.
Something to craft with is always a fun idea because it will keep the littles busy! This is a great Melissa and Doug craft kit! This is another great Melissa and Doug option too!
Plus plus are a big thing for kiddos right now and my kids are no different. I got them some for their stockings and these would make a great little Valentine's gift.
Not exactly Valentines related but fun nonetheless! Liam loves the stomp rockets!
I don't think you have to go crazy for every holiday but if you are looking for small ways to celebrate and surprise your kiddos these are great options!