You guys it's been a minute since I have had a weekend reading post up! Truthfully I've just been surviving not thriving the last few weeks with summer winding down, kids out of camps, and everyone at home. Now that everyone is back at school I can focus more! This weekend the only big plan is Saturday night I am going out to dinner with a big group of friends for 2 of their 40th birthdays. Other than that just some family time and relaxing!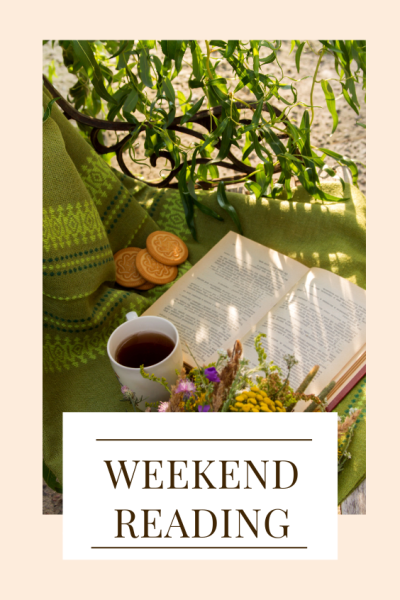 Weekend Reading
What we've been up to:  The last week has been insane! Last weekend both kids had back to school parties, and I had a back to school parties for moms. Monday Liam started school and had the best day! Tuesday Charlotte started school. Wednesday Charlotte started her new ballet class after school and today Liam has piano. Just getting adjusted to our new schedules. Next week Charlotte will start soccer and Liam will be back at tennis soon!
Articles I loved this week: 
How to travel with friends
I love this ranking of Real Housewives franchises
20 creative lunch ideas for your kids
August 2023 books to read
Positive and inspiring back to school affirmations for kids
Barbie inspired morning routine
Most anticipated fall movies
Things on my wish list:
Really need a few new pairs of Align leggings for fall and winter
Would love to grab one of these All yours tanks from Lululemon but they are always sold out in my size
Blog posts you may have missed:
Fashion and beauty worth the splurge
Simple and stress free kids lunch ideas
What are you up to this weekend??