Happy Holiday weekend! I love a long weekend and especially one where our plans are mostly pool and friend time. I have a ton of reading to catch up on and relaxing to do but first, weekend reading.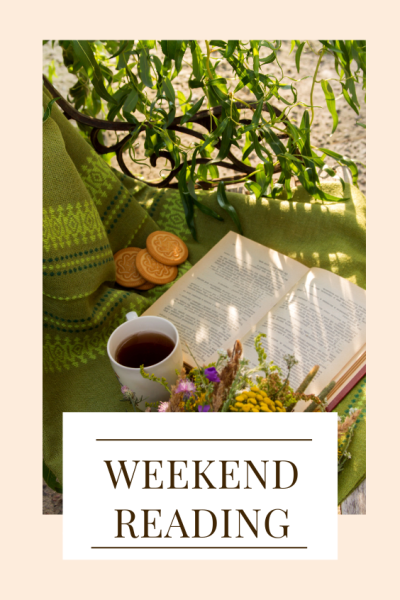 Weekend Reading
What we've been up to: Last weekend my kiddos each had a birthday party to go to and I drew the short straw of going to both. Kidding they were pretty fun! Other than that we had a fun little date night at home and mostly just relaxed. This week was a normal school week for the kiddos with their activities, and lots of work for us!
Articles I loved this week:
Why sunscreens are better abroad
How to strengthen friendships
How to make friends with other parents at your child's school
Such a Pamela Anderson fan
16 books to read when you don't want summer to end
How to travel with your friends
Murdaugh Murders season 2 is coming
Things on my wish list:
Love this faux leather headband
Obsessed with these flats
Blog posts you may have missed:
5 Clean beauty products I'm Loving
Fall traditions to do with your family
What are you up to this weekend?