Happy weekend! Lots of fun on the agenda this weekend now that everyone is FINALLY feeling better after 2 sick weeks. Tomorrow night I am going to dinner to celebrate one of my best friends birthdays. Sunday afternoon we are getting lunch with one of our good friends and his girlfriend. I also plan to go see my grandfather this weekend. Also hoping to get the kids outside as much as possible. But first, weekend reading.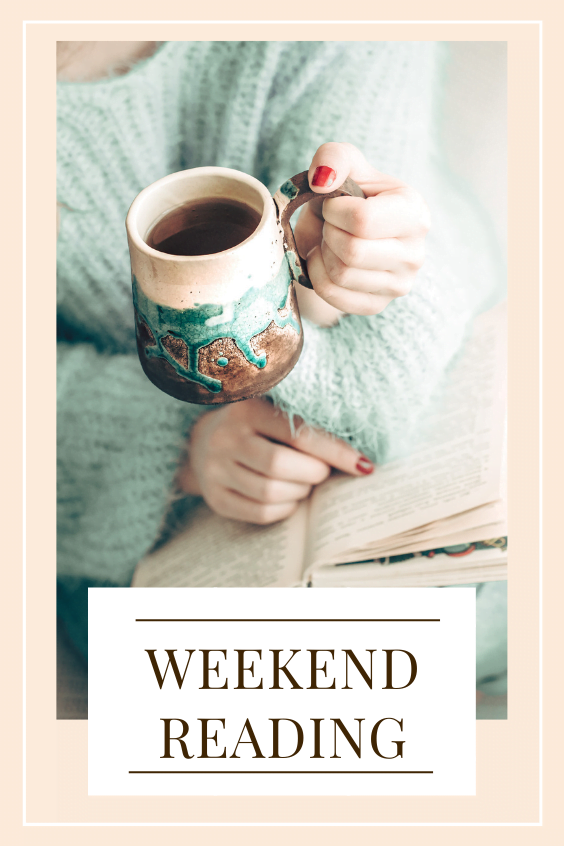 Weekend Reading
What we've been up to: Charlotte was still pretty sick this week so we did a lot of stuff at home. Liam had his last week of day camp and they both start school in 2 weeks! Other than that just working on some campaigns, and trying to get anything done with kiddos.
Posts and articles I loved this week:
5 ingredient after school snacks
17 audiobooks to listen to on your next road trip
How to maintain friendships when you're in different life stages
8 books to add to your reading list
Simone Biles isn't a quitter
19 snacks older millennials will remember
10 lazy girl beauty hacks to try now
9 things to not do during an argument
10 highly anticipated new childrens books
20 books tiktok'ers can't stop raving about
Oral history of The Princess Diaries
Things on my wish list:
I love this pair of Freedom Moses sandals for fall
This sweater would be so cute with jeans
Blog posts you might have missed:
11 financial habits of successful people
7 ways to make back to school less stressful
What are you up to this weekend?